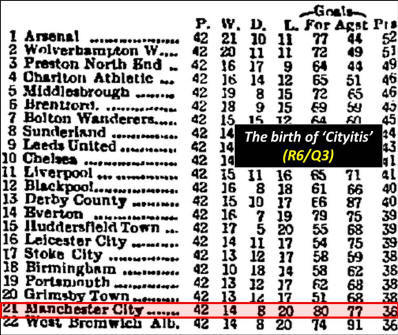 This week the paper was set by The Bards of Didsbury.
This was a tough paper with an average aggregate about 10 points below the season's overall average. As a result matches seemed to last a bit longer than usual for this season.
There was an admirable effort to redress the perceived 'anti-science' bias of our quizzes by including some very thoughtful (and rather lengthy) science questions as the opening round. On the downside however there were one or two questions later on where answers were open to dispute. The best example of this was the 'relegation' question (Round 6 Question 4). Not only does it emerge that a number of teams (rather than the one asked for) have achieved the feat of being relegated from the top flight of English football on 4 separate occasions (Norwich, Crystal Palace from the Premiership, plus others from the old Division One as Andrew mentions below) but the question then went on to ask for the names of two Directors of this team that had gained fame in other spheres. Well pretty well every Director of every Football Club has gained fame in some other walk of life - that's why they get invited onto the Board. Another quibble came in Round 3 where the hidden theme was included in the question text for question 1 but in the answer text in all the other questions of that round. This breaks the usual convention and meant that the very first taste of the 'hidden theme' wasn't hidden at all.
At the Club the home team's gobsmackery quotient rose to record levels when Hilary got a pop music question right and shortly afterwards I managed (to my eternal shame) to know that Colleen Nolan had won a recent Big Brother contest. Being a retired gentleman with a slightly prominent girth I am minded to visit the gym once or twice a week. While suffering the incredible tedium of walking nowhere for 20 or so minutes I like to watch the TV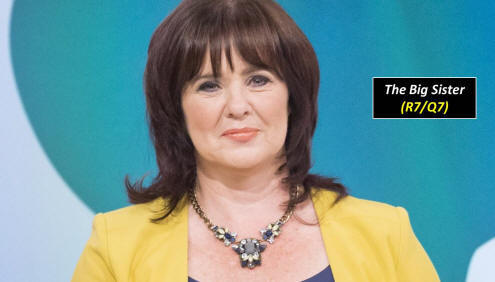 screen in front of my nose showing some rubbish daytime programme or other (with subtitles switched on for the earplugged viewing keep-fitters). The other day some Loose Women were interviewing a rather large lady called Colleen who was beaming at her success at winning Big Brother. Bingo!
What did the rest of you think?
Damian....
"We found tonight's paper from the Bards generally suited our tastes far more than it did our opponents. Nonetheless we rated it tough going at times with some uneven pairing and, by my reckoning, 11 unanswered questions that broke fairly evenly between us.
QotW: The consensus (at least from our side) fell on R6/Q4 about the team relegated most often with Directors that have achieved fame in other spheres."
James from Ethel Rodin....
"Whilst it can be extremely frustrating to get questions with either a wrong answer, or two different right answers, my view is that the burden should be on the setters to be more diligent, at least until the end of the season....
I set a question last week where there was perhaps some ambiguity: 'On 15th February 1923 which European country was the last to adopt the Gregorian calendar?' An answer given by one team was 'Turkey'. If we accept that Turkey is in Europe then indeed it was the last to adopt the new calendar. But that was in 1926, and not the date given in the question. As such there was a specific factor to the question that avoided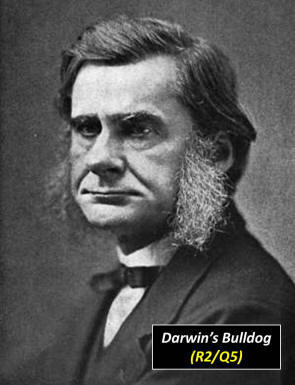 ambiguity, so 'Greece' was the only right answer.
Last night's quiz contained at least three questions where there were 2 different answers which could have worked: the Norwich City relegation one, where Palace have been relegated just as often; the broadcaster /poet / bowler link where 'Clark' could have been an acceptable answer; and its pair, the singer / Wimbledon Crazy Gang / Antichrist question where 'Jones' seemed to us an acceptable answer. All these questions needed was one more fact to make them watertight. For example saying it was a bowler who took 'x' number of wickets, or a poet who wrote poem 'y'. Having said that, these issues balanced out fairly in our game last night.
It feels like a dangerous precedent to have allowed a challenge (as happened in the Opsimaths / Albert match) and it's a situation we need to clarify at the end of year meeting. What higher authority was consulted? A blog? Wikipedia? The Crystal Palace website?
Those members of the league who have competed in Mastermind or University Challenge know that there are rules for this kind of thing.
If we are to introduce a rule on challenges then there's a risk of the games getting longer again, and people checking every single answer. Perhaps we should consider a parallel to the situation in cricket and tennis, where you have one review. If it's correct you get the points, if not you have no more reviews?"
James from the successful Shrimps team....
"There was consternation about some of the paired questions on the night. The by-election pairs were too closely related to make a good pair. Also two of the football questions caused debate: when City were relegated as champions, they did not just have a positive goal difference, they were also uniquely the highest scorers in the top division that season. Both teams sussed out that Norwich City had been relegated four times from the Premier League.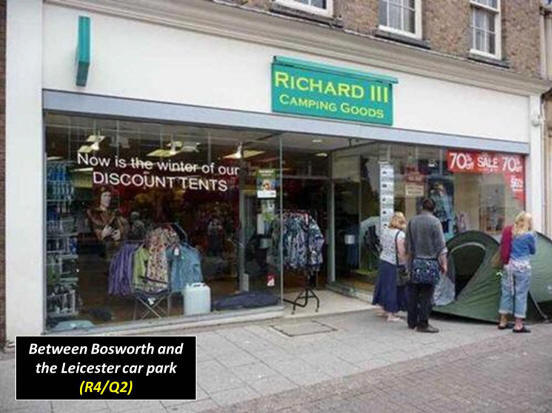 However, these were slight quibbles with what my teammates and I felt was a varied and entertaining quiz. In particular the Bards did a wonderful job of including science in the quiz (of course I would say that as an applied maths PhD student). On the negative side it's disconcerting how much we Shrimps know about Justin Bieber, Take That and Reality TV."
Andrew from the Fletcher Moss....
"At the Fletcher Moss last night I was QM and was quite taken with the 'relegation from the top flight four times' question which initially looked like a 'Question of the Week' contender. Unfortunately a cursory look at my Rothmans Football Year Book revealed that teams like mine, Preston North End, have been relegated from the top flight 5 times and Burnley, 6 times. Nonetheless John was in inspired form for The Charabancs of Fire and got it right with Norwich City!"
....and finally Dave from The Men....
"Disappointing paper. We gave a match to young Josh in Graham's absence. Don't think he'll bother again (and he was going for 2 on Justin Bieber, conferred and we went for Bowie). On such small margins....."