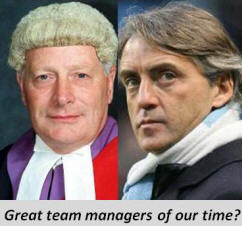 Smoke Fairies just missed out by one point to the Bards in the clash of the titans at the Griffin. Kieran reflects on the match....
Well what can I say? Fantastic contest which went right to the wire on an excellent Charas paper with Gerry in attendance to receive well deserved plaudits.

We led for the first five rounds, though never by more than 4 points and (pace Ivor) the stats show the paper was well crafted to produce a close game. The 4 non-choice rounds were drawn 19 - 19, the 'pick your subjects' rounds went 12-11 in favour of the Bards, and the blockbuster bingo was drawn 9-9. No complaints, no quibbles and no imagined bad luck to be carried over to future contests. I really don't think we could have played any better and we were beaten by a team that did enough on the night to get the win. Tony can you please cosy up to Bobby Manc and help God's own team across the line in three months time?

With all respect to the Prodigals, Ethel and The Men, it seems certain that the Bards will be champions and deservedly so. They've stayed the course and distance (yes I had to didn't I?) and have been the best team this season by some distance. Of course there could still be a Devon Loch style collapse but I put as much faith in that as I do in George Osborne realising he's a complete tool and committing ritual suicide on live TV during Macca's cheeky chappie performance of 'Her Majesty' on June 4th. We can always hope, and it would rather grab world attention in a way that an 86 year old upper middle class granny really couldn't. Still enough of the stuff that dreams are made of.

Congratulations Tony & The Bards. Decent, worthy, gracious and affable champions elect. We want it back (but we said that last year). We'll keep trying though, and it'll never be easy against us - that's all we can promise.

Now if I only knew which bas***d erected that ticker in The Griffin that's just about to click round to '2'.....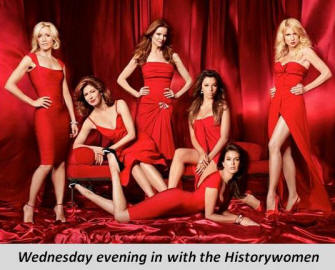 Ethel Rodin sneaked a one-point victory over luckless TMTCH. Graham reports:
In
a nail-biter at the Cricket Club, in convivial surroundings, and with Damian in the QM Chair, a good night was had by all. The Hangers went down by a single point 33-32. If only Bingo had worked in our favour, if only we'd picked out Skelmersdale instead of Scunthorpe, if only Neil had said "Bingo" instead of "Beagle" (may be he was on a hound instead of a terrier tip), If only I'd said "nicely" instead of "never, never"......if only

.
Historymen ended up making home advantage tell against the Albert at the Red Lion. In a startling report from Ivor hinting that WithQuiz may in fact be eternal, he blows the lid on Albert's youth policy........
It was a family affair for the Albert tonight with son Stephen joining his parents Michael and Mary in the line-up alongside Eveline. No family connections in the Historymen, however. Our families are glad to see us out of the house on Wednesdays so they can watch 'Desperate Housewives' or 'Spooks' in peace.
The Prodigals lost to the Opsimaths in a rip-roaring evening of jollity at the Albert Club. The laughter and merrification got to such a level at one stage in the back room that the TV watchers in the main lounge couldn't hear themselves swear. Playing the Prodigals is always great fun and tonight was no exception. It was also good to see a svelte Dave Rainford back in the fray.
Electric Pigs, down to just three trotters, clung on for victory over Compulsory Meat Raffle at the Fletcher Moss.