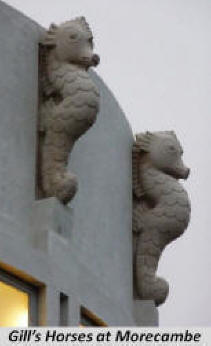 Ethel Rodin beat The Prodigals in a low scoring affair at the Cricket Club. Anne-Marie reports a massive 22 questions going unanswered.
I Blame Smoke Fairies got the better of The History Men at Fortress Griffin. Kieran tells the tale....
"A very good quiz but the game unfolded in a curious way. The Historymen won five of the eight rounds - the unanswered and the bonuses were equally shared - but the three rounds that we won gave us a margin of 18 which was more than enough to withstand the loss of the other 5 rounds. 13 twos on our side against 4 for our visitors is an imbalance that rarely happens but there was nothing at all wrong with TMTCH's paper. We Fairies clearly just have a thing about helicopters, professors and downmarket TV programmes.

As Ivor put it after losing the second round 8-1, 'Well we fu***d that round'.

A great evening as always playing one set of Men on another set of Men's paper. Can we keep our revival going next week when we play the Albert on a Meat Raffle paper? Keen students of quiz league history and statistics (i.e those with no life) will know that our first defeat last year came against the Albert on, yes, a Meat Raffle paper. Not that I detect a conspiracy or anything.

BTW aren't Old Harry Rocks to be found at Loftus Road (though I'm not sure he'd fit in in an area of outstanding natural beauty)?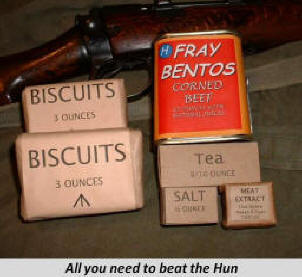 The Opsimaths fought the The Charabancs of Fire right up to the final question which saw both teams on the same score. Neither bunch of players knew enough about the protocols of the Facebook generation to score any points so an evening out for both teams ended with, well, an evening out. The match was enhanced by the presence of Hangman Dave who did the honours as QM.
Compulsory Meat Raffle couldn't rustle up enough info. about their parents' and grandparents' generations to get past the wizened old Pigs. A series of texts from Andrew provides the low-down...
"A really enjoyable evening in The Turnpike with bitter at £1.80 a pint! Compulsory Meat Raffle are a really good addition to the league - all the more so when you realise that an event just around the corner of my mind, such as Coventry City winning the FA Cup in 1987, occurred before three of tonight's team were born! As we got on with the quiz we were conscious of a gang of people gathering. What was it that connected them? Seeing Stuart Riley at the bar gave me the clue. The Whole Hog Big Band on their Christmas Night Out! Stuart reminded me of the time I played with them in the early nineties. These days they rehearse at St Pauls on a Wednesday evening."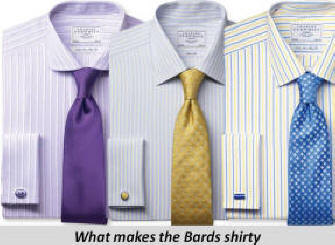 Albert were well beaten by an in-form team of visiting Bards. Tony unloads....
"Apart from the gales of laughter that greeted me, as the oldest citizen present (by far), for pointing out that the Dardanelles was also known as the Hellespont, and was swum by Leander and Lord Byron, we had a very pleasant evening with Evelyn and co. at the 'Sock and Sandal' as it is becoming known as in trendy Didsbury. It was not so noisy that we had to ask Mary to repeat the question more than a dozen times. We had brought Eric as a supplementary QM but he seemed preoccupied with his own interests to be of any use to us. Jim was on babysitting duty, so Dom stood in to good effect and we eventually enjoyed a comfortable win. Why I didn't recognise the shape of a monkey's fist in the rubbish cufflinks supplied with all my Charles Tyrwhitt shirts I shall never know." (Ed: Who's Charles Tyrwhitt for heaven's sak