Many congratulations to Meat Rafflers, Adam and Richard, for helping to get Manchester to the University Challenge Final by beating Bangor in the semi final screened on Monday evening. In somewhat giveaway anticipation The Guardian on Monday morning (page 3) carried a full page spread comparing Manchester University Challengers over the past few years (including Rachael who got a name check) to that other Manchester 'U' that keeps winning. But really good news for us was that WithQuiz got a plug. At the foot of column one there were these words:
"Many of Manchester's victorious alumni play in the Withington Quiz League in the city. Famed for its high calibre of quizzers the league includes a champion of BBC2's Eggheads."

---------------------------------------------------------------------
As usual the paper for next week's finals will be compiled by the teams who have been knocked out - that is I Blame Smoke Fairies, The Opsimaths, The History Men, The Men They Couldn't Hang, Albert, The Bards and Ethel Rodin. Will these teams please compile a round plus a pair (for Round 8) and submit them as soon as possible (by Sunday 28th at the latest) to Brian McClintock (bmcclintock@18sjs.com) who is editing and producing the final version. Many thanks.
---------------------------------------------------------------------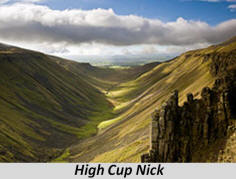 Another dip into the archive revealed this QuizBiz page from April 23rd 2003:
"
At the top of the table both the
Braggarts
(away against

Snoopy's

) and
St Caths
(away against the

Opsimaths

) had comfortable victories.
This means that - by a single point - the Braggarts are this season's champions. Well done to them - again - and well done to St Caths for pushing them so hard right up to the last match. And don't let's forget The Historymen and Snoopy's Friends in 3rd and 5th places who ran the top two a close race until the final few games. It's particularly pleasing that Snoopy's, the Historymen and (lower down in mid-table) SWMCC have done so well as they are the latest teams to join the league.
Elsewhere:
Brains of Oak ended the season on a high, managing to sneak past Snoopy's into 4th place, by beating TUFKAC - as usual match reflections from the Royal Oak appear below
Albert also finished on a high beating the Historymen down at the Fletcher Moss
SWMCC completed a most successful opening league campaign by defeating Albert Park down at the Cricket Club in Chorlton
This week's paper was set by 'Dummy'. Our guest 'Dummy' this time round was Gerry Hennessy. Gerry has been seriously ill in recent months so it is really good to see him back on question-setting duties. He has long had a good reputation for entertaining and balanced papers. Comments from the teams this week reflected that view with aggregate scores well up in the 70s and 80s. The only adverse remarks in our match were about: a) the number of TV-based questions and b) the size of the typeface on the paper (was it 6pt?).
As you know we are not called Opsimaths for nothing and our eyesight is showing its age. Jitka eventually managed to read (rather than guess) the questions when a thoughtful Colinski lent her his spectacles. This improved the speed of question-asking but pretty much finished off Colin for the evening. Apparently he can't think without glasses.
The size of the typeface also affected my computer. After each week's match I take the paper and scan it into my machine using some OCR software that turns the characters scanned into a word document that I can then put onto the website. Usually the software misinterprets 2/3 words in a paper and these slips are pretty easy to spot and put right. This week because of the tiny size of the typeface the software was all over the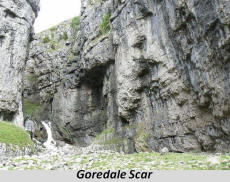 place providing some very interesting versions of some of the answers. Highlights I spotted were:
(Round 1 Question 1) 1999's number one songstress was Marline Escutcheon

(Round 2 Question 8) Eau Sauvage and Opium were produced by Christian Roar

(Round 6 Question 2) the 19 year-old found guilty of murder by a Massachusetts' court was Louse Woodworm

(Spares Question 8) "But love is blind and lovers cannot see" is a quote from Shakespeare's The Monument of Granite
Since it was the last league match there was an 'end of term' atmosphere at the Albert Club and we took to some reminiscing. Brian McClintock is the longest-serving (though, he asked me to stress, by no means the oldest) member of our team. He claims to have played in the league in its second season which I think was 1979. Are there any of you out there whose league careers go back further than that? Pete Taylor maybe? John Tolan?
To redress a bit of the balance between science and arts questions, my 'question of the week' award goes to Round 4 Question 4:
What name is given to a four-sided plane figure quadrilateral with two parallel sides of unequal length?
For the answer to this, and all the week's questions and answers click here.
.......and so on to the Cup.
Next week sees round one of the Cup competition which it is almost impossible to get knocked out of (remember last season we dubbed it a 'lock in' rather than a 'knock out' competition?). There is also a Plate competition for those who achieve the impossible and get knocked out of the Cup in early rounds. The whole business ends with Plate and Cup Finals on June 4th. For details on the draw click here.
Finally I can confirm that the Albert Club has been booked for a grand end of season social quiz and presentation evening on Tuesday June 10th (apparently there is an England Football International match on Wednesday 11th). The paper will be set, as usual, by Andrew 'Pig' Simcock . Get this date in your diary now!!
--------------------------------------
Reflections on Brains v TUFKAC from our rambling correspondent...
A Chairde,

Unlike Arsenal, the Braggarts, or Tony Blair, neither of these sides had any worries about failing to retain the Premiership and in the event neither of them did. In true Celtic fashion the girls from the Reeks scraped home by the skin of their hoops. Tuf on Kac. Tuf on the causes of Kac. Congrats to Alison from Chorlton-Cum-Hardy (Gateway to Stretford and the western Reeks) who scored highly and impressively on her League debut for B'oak. The big question now is, can the heavily cash-and-jock strapped Fr. Megson hold on to his youthful starlet? He reckons she reminds him of a young Wayne Rooney but everyone else reckons that she is even prettier. And she doesn't spit!!

Hard to believe but it is 30 years now since Christies last topped the charts though it's said that even now on cold moonlit nights ghostly strains of Yellow River can still be heard wafting plaintively across the Reeks. Yes, the song remains the same but not the name. For, with a business acumen unworthy even of French Connection, Christie's cocked an anarchic snoop at titular convention and a new tee-shirt legend was born. Today, from the catwalks of Milan to the tomcat alleys of Droylsden, "Tufkac" has become the opium of the idle and the icon of the chic.

Nothing foppish though about the unashamedly, unflexed pectorals behind the tee-shirts. Equally at home in Stringfellows on a sultry Saturday night or in Wacky Warehouse on a drizzly Sunday afternoon they continue to raise Cain and the profile of Christie's Hospital in much the same way as General Sherman razed Atlanta. Thanks to their shady efforts a rash of theme-pubs now pockmarks the entire rive gauche of the Mersey as far as Tesco's and they plan to move into their new purpose built topless quiz-bar 'The Tartan Turkey' early next Mother's Day (terrorists permitting). No cow is sacred to them and nobody is allowed to halt their inexorable march to Monopolyville. Witness this terse comment from the ex-manager of the now defunct Pie And Porringer alehouse on School Lane:

"Big Issue, sir? FCUKTUFKAC!!!!" Have a nice day, anyway.

Slan

PS: Congrats also to Jay Garner for landing Mike Baa'th's old job as managing director of Tie-Rack in Ballydad. I always knew he would get the chance to play Maverick again."