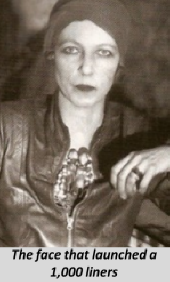 This week the paper was provided by The Opsimaths.
As one of the setters I best not pass any personal judgement. At the Cricket Club, where I observed the Bards and Charabancs match, things went tolerably well though it did take an awfully long time to get through to Round 8 Question 8. Perhaps some of the questions were lengthened a tad too much by the inclusion of material irrelevant to the answer.
Kieran' verdict from the Fletcher Moss....
"Very inventive quiz from the Opsimaths - not the points bonanza that some Opsi's papers have been in recent years but some very clever themes. We spotted the Aussie rules one, not that that helped us much, but totally failed on the fonts which was very cleverly done. And the pairs were rather good too. Lewes and Norton both heavyweight champs and the French for lorry is camion - very cute!

Martin distinguished himself not only by scoring seven twos (decent start to the season I'd say) but also by writing down the entire Greek alphabet in both Greek and English. Bloody show off! The rest of us just limped along in his wake.

Plus ca change."
Prodigal Anne-Marie dubbed it "a good quiz" and Electric Andrew also thinks it was "a good quiz, especially the Dame Edna opening round". The favourite question for the Pigs was Round 2 Question 6 about Cunard.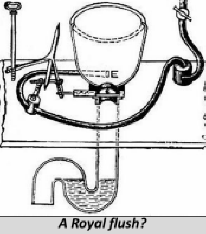 But from the Red the History Men and The Men really didn't like it all as Ivor reports:
"I was in the QM seat (so knew all the answers) unlike the hapless competitors. The History Men and TMTCH never do well in Opsimaths quizzes and sadly even the enjoyment factor occasionally seen in quizzes where one hasn't the slightest idea of any of the answers was absent. TMTCH had a run of 8 questions with no points scored at all. Anne said she would rather have a tooth pulled. On a positive note the Greek letter round and the Aussie Rules connection round were better received but the final 'fonts' round (Ed: Whoops! that's one of mine) was condemned as being far too clever for that time of night (4 pints on). As the evening wore on the questions seemed to get longer and longer, with the musical equivalent of grace notes, to the extent that the actual question was lost by the time the QM got to the end (though we accept that many teams have gone down the same path including us!)." (Ed: If it's any consolation, Anne, I'm at the dentist first thing Thursday morning)