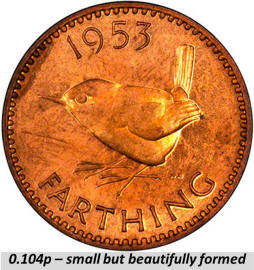 The paper this week was set by Albert.
A good high average aggregate of 71.6 and a wide range of subjects covered. There was little if any tricksiness and most rounds galloped along at a cracking pace. You all seemed to find it an admirable basis for a pleasant evening out amongst friends. From the Opsimaths' point of view we felt the difficulty of the questions could have been better balanced with the team going second in the first half IMHO at a distinct disadvantage. Round 5 started with possibly the easiest question asked all season: "Name 2 of the 3 immediate post-WW2 UK Prime Ministers". This one came to Opsimath Nick who blinked and looked up to the ceiling. You could see him asking himself "What trick lies behind this?". After some deal of cogitation he gave up looking for a twist and delivered the straightforward - and correct - answer. At the other extreme there were a few "How on earth is anyone meant to know that?" questions such as the first one in Round 3 that requested the name of the TV personality whose father had been Mayor of Bath in 1952!! Minor quibbles though - it was a good paper. Our own nomination for QotW was the one at the end of Round 5 asking for 2 of the 3 largest English National Parks by area. Did anyone get the South Downs as one of the 3?
What other comments?
Tony....
"Albert produced a quiz which gave us lots of scope for moaning and ribbing but which, in the end, gave us an exciting quiz night. That is what out weekly test of General Ignorance is all about."
Kieran....
"Very good paper, lots of points on offer and some 'I never knew that moments'. I'd nominate John Tyler's extant grandchildren for question of the week - there's some astounding longevity genes in that family. And an honourable mention to 'avalanche' which added to everyone's store of pub quiz bore trivia guaranteed to clear a room in two minutes flat.
David had a legitimate gripe in the Round 4 chestnuts round where everyone was scoring 2s with ease and he got the obscure Somerset Maugham question - where did that come from?"
Damian....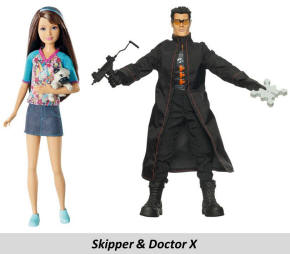 "We thought tonight's paper was a good, workmanlike effort. The themes were a little hard to work out with none of us guessing the Bond Girls and only gradually sussing the Dad's Army theme (who the heck was Farthing?). The Beer Bingo round was imaginative and well received although we found some of the questions did not quite do justice to the originality of the concept.
For the sake of the sheer amusement it gave us, I nominate the question about the only 2 things to avoid in life which duly fell to Hangmen Dave. Given that incest was one of them he immediately and excitedly roared out 'Sodomy' as the other.
Intriguing QotW? Can it really be true that a man born in 1790 (US President John Tyler) has 2 grandchildren still living and might they possibly be called Steve and Bonnie? Answers on a postcard please."
and praise indeed from Ivor....
"The quiz was well received by both teams. I was in the QM seat tonight where it's always hard to judge the level of difficulty seeing all the answers in front of you - but a combined score of 65 for a three v three contest sounds the right level of difficulty.
QotW was the John Tyler question. This exemplifies how to compile the perfect Withington Quiz Question:
It has a question stem with only one possible answer.

... And that stem is essentially 'Who was the 10th US president'?

... However, this is a worthy, but difficult and a somewhat dull question.

... Who was the president preceded by William Harrrison and succeeded by James Polk is worthy, a bit easier, but still dull.

... Which president was involved in the annexation of Texas is interesting factual material that might help eliminate a few no-hoper answers.

... But the piece de resistance is the interesting fact that he still has two surviving grandchildren despite being born in 1790. Of course this of no real help in identifying the illustrious grandparent but is such a gee-whiz fact that all is forgiven even if you have not the slightest idea what the answer is because the question has interest.

... A definitive stem and answer, helpful pointers to allow a second bite at the cherry, and a captivating grace note all add up to the perfect question."