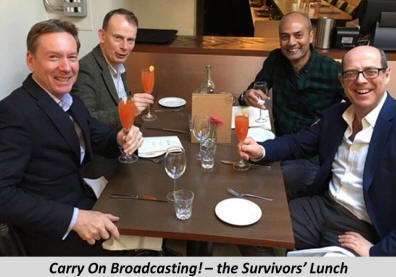 The Men They Couldn't Hang lost to The Bards of Didsbury in a one-sided affair at The Parrs Wood Hotel. Clearly the paper didn't suit the Men who had the double disadvantage of being bereft of answers as well as a fourth player, as Tony reports....
"We had a cheerful night's quizzing in the company of the Hangmen who were unfortunately short of a QM. For once Eric and Dom were not available so our large score against them was - at least in part - due to the Hangmen having to play three-handed. I suspect that this paper may have produced some freak results elsewhere in the league which were hopefully to our advantage. I must also mention our Steve's 7 twos. It was a rare pleasure for me to help him out with The Commitments, which is likely to be my one pop music answer of the season."

Ethel Rodin lost to Albert in a key top of the table clash at The Ladybarn Club (formerly known as The White Swan). Albert now lie second in the table 4 points behind the Bards and ready to pounce if Tony and his colleagues slip.
The Charabancs of Fire lost to Dunkin' Dönitz at the Turnpike. I must warn you that Kieran's report contains some flashy images such as Donald Trump and The Faithful Companions of Jesus, so you may wish to look away now....
"An engaging evening in The Turnpike with our favourite opponents. Yes they rarely stuff us - plus they're excellent company. At the start of the evening the pub was on excellent form with a regular well into his cups by nine o'clock shouting out random, and sadly utterly incorrect, scores from all the Premier League games underway during the evening. This was followed by the bar running out of real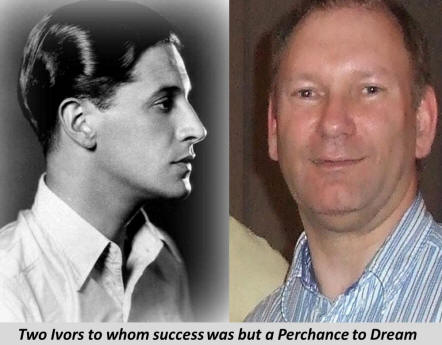 beer and offering a stone dead cryogenically preserved cold/smoothflow alternative as if it were acceptable. I'll say it once more just to be tedious and annoying - that stuff isn't beer! Please don't describe it as such, or, indeed, your premises as a pub if that is all you are able to serve. It was still cheap though.
Next on the evening's menu was a bunch of noisy young types entering and exiting rapidly a number of times as if they were auditioning for a Whitehall Farce. Eventually they decided that The Turnpike wasn't the right venue to end their revels (perhaps because of the lack of real beer, though I doubt that was the reason). They finally exited for the seventh and last time with one ephebe (look it up) tapping Barry on the shoulder and saying "good luck kids". Strange times indeed.
We may well be living in The End Of Days and they may have been harbingers. If presidential nominee-elect Fart doesn't appear somewhere in Revelations then that book isn't made of the stuff that The Faithful Companions of Jesus assured me it was with every stroke of Mother Emmanuel's Lourdes souvenir tawse.
And back in the room....an enjoyable evening - at this end of the M62 at any rate - and we're back, same place, same time, next week to join battle with tonight's setters. I wonder if there will be anything to drink?"
The Prodigals lost to The History Men at The Albert Club. Visiting captain and honorary WithQuiz Stato, Ivor, sends his report which this week contains a new statistical term: 'The Constipater' (apparently a constipater is a question so full of dark matter that it holds proceedings up for an inordinate amount of time while both teams attempt to flush out an answer).....
"A very convivial evening (even in the absence of Dave R). Some tough questions tonight (13 unanswereds) - though the combined score was a respectable 70. The teams did their best to invent plausible Chinese and Russian names for the unremembered greats of yesteryear on the reasoning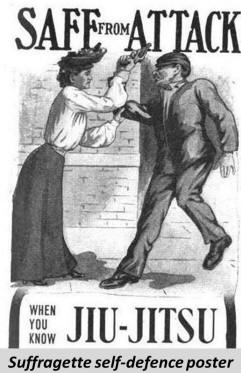 that there might be a one in a billion chance of being right (which is nevertheless slightly better odds than not proffering an answer at all). Blurt of the night was my attempted steal on the very first question about the Mancunian of the 1910s with female ju-jitsu defenders. For some reason I confused 'Mancunian' with 'Manchurian', decided that Fu Man Chu could be the only possible answer and felt no need to confer with my team-mates. Anne never forgets these things! Overall the quiz was well received with no 'constipaters' to delay final drinks!"

The Electric Pigs lost to The Opsimaths by a fairly hefty margin in The Fletcher Moss with me acting as a Guest QM. The Pigs were represented by Gary and Guy (as usual) and by a couple of Toms. Tom One (as he became known to the QM) was somewhat younger than your average WithQuizzer and was well-versed when it came to the inevitable Mantis Shrimp obscure pop fare (he knew all about Charlie XCX!). Great to see so many younger faces at our matches now. I do believe it's possible that the League won't die with its old stagers as we've feared for so long.

Anyway the match was surprisingly one-sided with The Opsimaths cruising into an unassailable lead fairly early on. Fat lot of good it'll do them with The Bards 6 points clear and and only 4 league games left.

Late in the evening Councillor A Simcock joined us looking very smart and councillorish. He'd been talking to the massed ranks of the North West's WIs about the Emmeline Pankhurst 'WoManchester statue' project. He seemed to have survived the grilling rather well (compared to his fellow Labour representative, a Mr A Blair who crashed rather badly when faced with a similar audience a few years back). Andrew was able to show us pictures of a model of the proposed statue prepared by the sculptor in the frame. It shows a young, attractive Edwardian woman dressed in her finery - far from the battleaxe image many of us have of EP. Excellent."