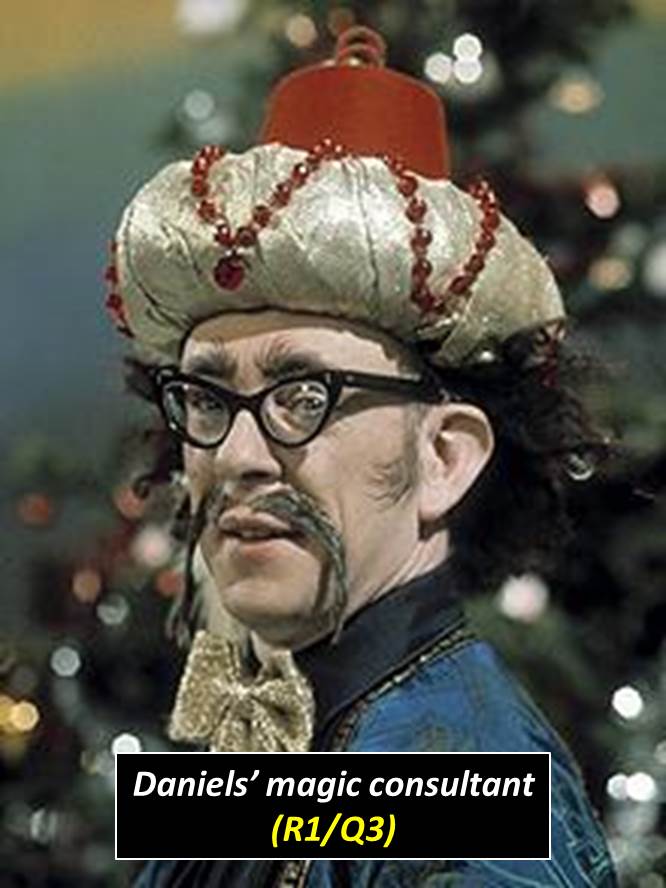 For this first week of the league season the paper was set by The Opsimaths.
The scoring was spectacularly high - and if you think I'm gilding the lily a bit then just remember that the highest aggregate score from last season was an 88.2 notched up by Albert's paper from October 12th. Last night the aggregate was 92.8!
So plenty of twos (indeed if you were in any doubt and didn't go for a two then there's a good chance that your team lost). But on the down side an experimental dalliance with a new sort of round that missed the mark - for some teams by quite a mile.
It's hard to devise a new format for a round but always worth trying. This time it didn't come off. The round in question was the 'Quote/Misquote' Round 4 where you were invited to decide whether two well-known quotes from a given source were both accurate, both misquoted or one of each.
Here's what you had to say....
Kieran....
"Quote/Misquote: Complete pot luck....terrible idea"
Mike O'B....
"The quotations round caused a few problems because it called for such precise knowledge. In our case it degenerated into a hit or miss series of gambles which sometimes paid off and sometimes didn't. To come up with an original format for a quiz round takes some doing these days so the attempt is to be applauded. With a bit of tweaking this would be a good round - e.g. for the Shakespeare pair Ashton suggested quoting a couple of fairly obscure lines and asking if those particular lines came from the named plays. We did enjoy the 'Run Ons' round, a format that always provides a few laughs."
Tony....
"There was the almost obligatory Blockbuster Bingo round (that abomination invented by the, hopefully, soon to be canonised Megson) but also some serious attention paid to novel formats for themed rounds which we all agreed made a refreshing change and was much to encouraged. We were quite unable to agree a Question of the Week; there was an 'embarras de richesse'. I think that should be taken as a compliment by this week's setter."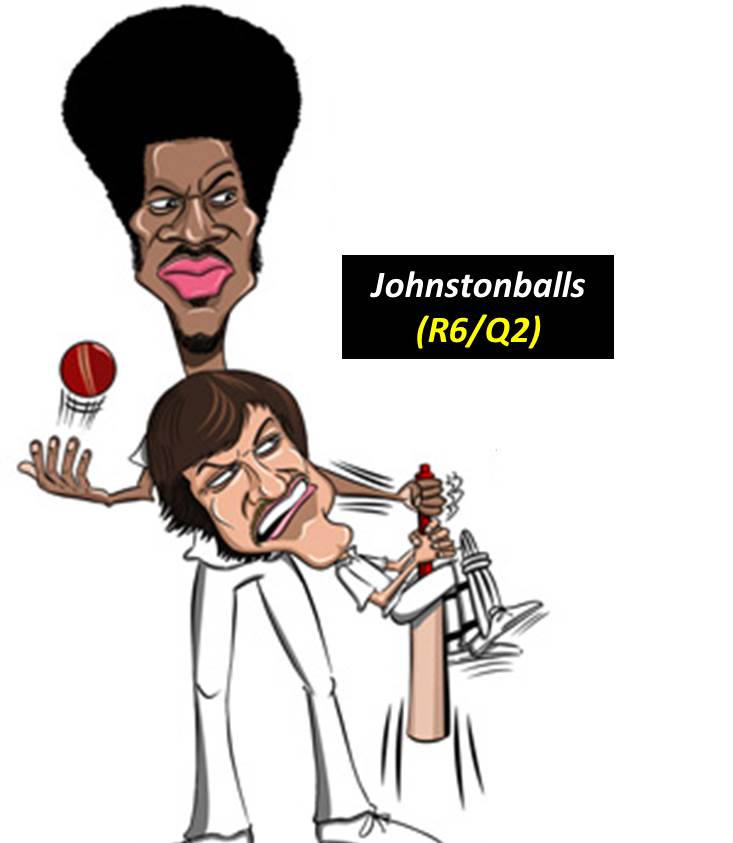 James....
"The misquotes round wasn't particularly successful (that's a misquote of Anne's opinion of the round). Overall only 2 unanswered and lots of twos.
Damian....
"The Opsis' paper was smooth going and very enjoyable except for, as you may have guessed, the Quote/Misquote round which was more of a Misfire round. Interesting idea but just far too nitpicky and overly precise (whose memory is sharp enough these days to recall where every single word should be placed in a quotation?). It just seemed to go against the grain of the well-known 'near as dammit' spirit of WithQuiz that has made it so enjoyable for most of us down the years.
QotW? We had opted for the answer to the Goon Show/Whisky follow on question: 'He's fallen in the water of life!' but, on reflection, must agree with the one selected by Ethel Rodin as it involves one of our very own even though he only fell in the water of the Atlantic!"
....and Gerry C....
"And the paperwork? 7 gotten rounds and 1 misbegotten one."
As Mike O'B says it is hard to come up with a satisfactory new round format that fits our type of quiz. Paddy Duffy, late of the Opsimaths and now one of the regular team members on Radio 4's Round Britain Quiz was visiting the Albert Club last night. He now plays in the Quiz League of London (QLL) and he was effusive in praise of the format and standard of the WithQuiz papers compared to that enjoyed in the QLL. By the way, Ivor, Paddy is representing the Northern Irish team in RBQ. Who said Brexit is bringing back a hard border?