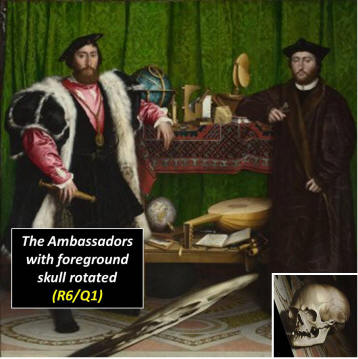 WIST Champions Cup
Last season's fourth placed WithQuiz team, Compulsory Mantis Shrimps, just squeaked through against last season's joint Stockport League champions, Tiviot. Rachael who leads WithQuiz's only 2017/18 100% team tells the tale....
"After our first appearance in 'Europe' we ended a thrilling evening of quizzing just 2 points ahead. We were neck and neck going into the last question. Neither of us got the Fog on the Tyne answer so the pressure was on me to get my question right. Luckily it was a nice easy one about The Great Gatsby. By the end of the Stockport-style rounds we were leading by 6 points but then the Withington-style rounds caused us some trouble. Maybe we should switch leagues (only joking!)."
Reigning WIST Champion's Cup holders, Travellers Call, lost to WithQuiz league champions Dunkin' Dönitz over the Mersey on Buxton Road.
Kieran reports....
"Barry has a strictly adhered to self-denying ordinance when it comes to the first round of the WIST Cup. He gets interested for the later rounds when there's a sniff of glory - but in all the years this competition has been going I don't think he's ever appeared in the quarter final. True to form he's taken himself and Deborah off to Rome (I think they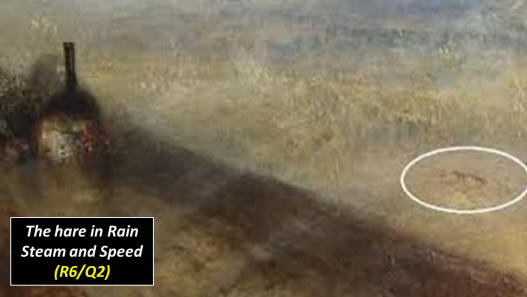 did manage to catch the plane this year - he didn't turn up looking embarrassed at any rate) and so super-sub Simon once more came to our aid.
To Great Moor and the Travellers Call. A proper Robbie's pub perched on the A6 which the brewery has renovated since our last visit four years' ago. They've imaginatively painted the inside of the little room where the quiz is played the same shade of utilitarian wartime surplus grey that adorns the outside of all Robbie's pubs. Martin said it reminded him of a Farrow and Ball colour but the execution of the decorating was far from their standards. Understandably the makeover had removed almost all the faux maritime paraphernalia that hadn't sat well stranded halfway between those two great seafaring towns Stockport and Hazel Grove. Confusingly five ship's bells remain, unnamed, unrung and frankly unlovely. Worst of all the fantastically quirky pictures of great Argentinian footballers of our youth are no longer to be found hanging on those dull grey walls. Why Robinson's, just why? Some misguided Maoist cultural purge? Oh my Caniggia and my Burruchaga long ago.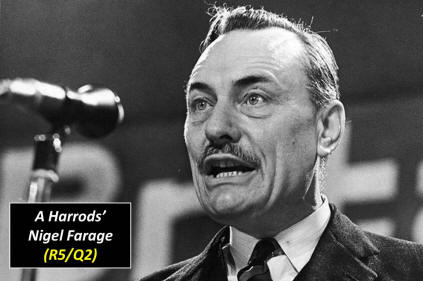 The Travellers welcomes its patrons with a blackboard notice stating "No dirty work gear after 9 pm". I've got to go there at lunch time. I bet it's filthy. And what if, after a hard day's work, in need of a drink late in the evening, you pitch up in a tailor made suit on which you've unfortunately spilled ink or smeared lunch time barbecue sauce? Would there be bouncers?
At half time a peripatetic musician wandered in off the street carrying a plastic trombone which had a bright red bell and a black slide. If he could be said to have got a tune out of the instrument it wasn't anything that was recognisable until his none too certain voice gave out the words to The Girl From Ipanema and Somewhere Over The Rainbow. And the locals clapped and cheered him and encouraged him to play and sing more as the night wore on. A proper, proper Manc pub that puts the atmosphere-less, and overheated, Griffin to shame. My only gripe was that the juke box is an absolute belter and it was silenced for the very good purpose of accommodating our happy minstrel.
In amongst all these distractions there was a quiz which was rather good and in which we led from beginning to end. A paper which suited us perfectly, all our informed guesses coming good with no pass-overs given to our genial opponents.
A splendid evening with no distracting football, no clever dick, or ill-researched questions and all done with by 10.10. The only possible quibble would be over 'the contrived postcodes, into Roman numerals, into cities' pair but I won't remember them for more than a day. The trombonist will stay with me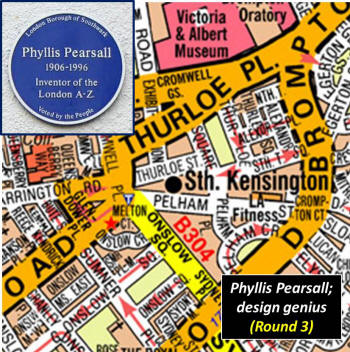 forever."
The Opsimaths lost to Smart Italics. Oh dear! It's two defeats on the trot - this time to Stockport's joint league winners from last season captained by Toddy the Ruffler and his sidekick Speg the Griller (if they sound a tad familiar it's because on a usual Wednesday they metamorphose into Ethel Rodin regulars). As ever it was an excellent evening presided over by Brian as QM and his assistant Jitka (who was so severe in her timekeeping on the Stockport-format rounds that dithering looked as if it might become a capital offence).
The Smarties were just about the better side in a close contest where the lead veered backwards and forwards. Interestingly for the Albert Club maintenance committee, when I retrieved 'David Herd' (Round 4 Question 8) from the recesses of my brain after an agonising delay of what seemed like an hour, I clattered exactly the same spot on the wall that I hit last year when we played the Dunkers and I got 'Ripley' at the death to snatch victory. Even our most cerebral activity seems to take its toll on the fabric of our playing arenas!
My favourite moment came on the 'Fish weirs and Remarriage of widows' question (Round 6 Question 5). After much consideration The Opsimaths went for "Extracts from the 95 theses pinned by Martin Luther to the Wittenberg church door". Wrong as it turned out but how on earth did he get to 95 after he'd exhausted the obvious ones about indulgences, etc.? I bet there was something in there somewhere about widows and fish. Oh where are you Monty Python when we need you most?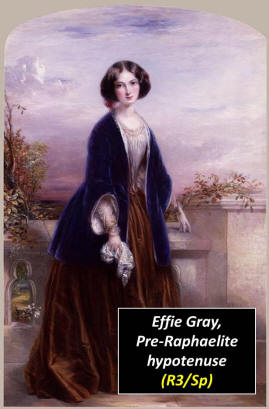 The question got passed over and the Smarties were straight in there with Magna Carta for a bonus point.
In a tensely fought match Alexandra who finished joint winners of the Stockport League last season had a narrow victory over last season's third placed WithQuiz team, Albert.
From the winner's rostrum Mike Wagstaffe sees the match thus....
"As usual we thoroughly enjoyed our latest WIST Champions Cup match - these matches always provide a welcome diversion from the regular league programme. Our opponents, The Albert, were one of the few WithQuiz teams that we had yet to play in 'Europe' and, as last year's runners-up, they probably arrived in Edgeley as bookies' favourites.
The match was always close, in fact the only time we led was in the last of the six rounds. The Albert won the first round by four and we reduced their lead to two by half-time. We levelled early in the second half only for The Albert to edge ahead again. Our 2 twos and 2 'steals' in the first four questions of Round 6 were the clincher so that we eventually won by four points."
Mike O'B sums up from the viewpoint of the losing team....
"This was a good contest, very tight all the way through with the lead changing several times. We lost it in the final round really when we fell apart. Ironically we came out top in the Stockport format but couldn't do the same in the WithQuiz section.
We were much taken by the fact that the Alexandra has a resident parrot. This would make a fine addition to our squad and I pondered over whether to steal it. Buying was out because its wage demands would have been impossibly high. It was noticeable that because of its shrieks and whistles it had a bar to itself so would have been very useful in clearing out the Fletcher Moss on a football Wednesday."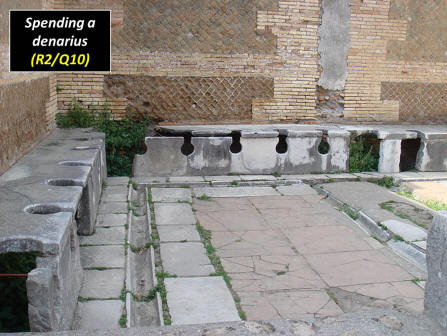 WIST Lowly Grail
The History Men lost by a way to The Printers. Ivor sends his usual dispatch....
"The Lowly Grail Cup game saw a suitably lowly performance from us. We were losing to our opponents 24-15 after Round 1 and, although we staged a recovery to be only 3 points behind after Round 3 (the first of the WithQuiz-style rounds), we lost the last three rounds to be well beaten. The Printers were actually the reserve team for the Lowly Grail series as winners of last season's Stockport second division title. How lucky we are in Withington to have just a single league and no relegation or even the ignominy of applying for re-election! This was The Printers' first ever game against us and despite the absence of home team-provided food and our raucous banter (it does not take much to set Anne off) we all had a good night's entertainment."
....and Mike H chips in....
"The History Men can now concentrate on the league having won just two of the rounds and losing by an aggregate of 10 points.
And to answer the question left hanging after last week's QuizBiz, it was Anne who answered the spoonerism about a quiz team's name - i.e. the Mystery Hen got the History Men.
Hatters Arms, last season's 8th placed Stockport team lost to WithQuiz's 5th placed team, The Prodigals. Anne-Marie, who clearly enjoyed the trip out to Marple, sends this....
"All over by five to ten and hot dogs laid on. What a lovely pub and lovely team! Well worth the trek to the outer regions of Stockport."
The Bards of Didsbury placed 8th in last season's WithQuiz table beat 5th placed Stockport team, Lokomotiv Stöckpört, at the Didsbury Cricket Club.
HMRUFC, last seasons 7th placed Stockport team beat WithQuiz's 6th placed Ethel Rodin. James was on hand to send this report....
"In the absence of the rest of the Ethel Regulars (who were representing Stockport team, Smart Italics, in the WIST Champion's Cup trophy), I put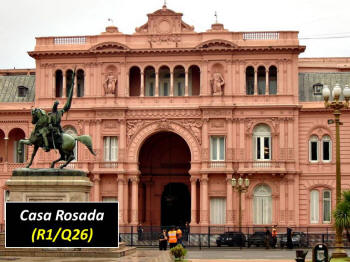 together a team including my father-in-law Lloyd and a couple of quiz league rookies. With youth on his side, Danny struggled with this paper, visibly deflating when hit with yet another 'Which 1960s.....' question - but he did drag 'Take That' from somewhere, although even that happened when he was only ten year's old. Meanwhile baby-boomer Bernard excelled and helped our score reach respectability.
We were 22-17 down after Round 1 (all 4 unanswered questions falling to us) but then closed the gap to 28-25 after the written round.
The Withington rounds also gave us 4 unanswered questions to their 2. The final score slightly flattered HMRUFC since our challenge petered out with a a 5-1 deficit on the final round that we'd needed to win 5-0.
As is often the case, we'd have done better if we'd had the other team's questions, but on balance the result was a fair one."