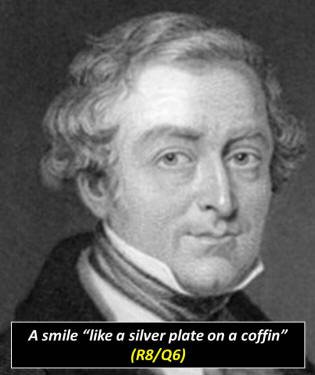 The Didsbury Cricket Club clubhouse provided the perfect environment for the Opsimaths and the Bards to tussle under the watchful gaze of QM Mike. Freed from the back room of the Albert Club for the first time this season The Opsimaths responded with a comfortable victory. It was a thoroughly civilised and enjoyable contest with the added bonus of a muted TV set on the wall providing a grandstand view of United being rolled over in Switzerland.
Jim excelled for the hosts - whilst Howell was on sparkling form for the visitors, deducing both the occupants of that fateful open-topped limousine in Dallas, as well as the missing colour in Lowry's palette.
Great guffaws when one of his team addressed Tony as "His Honour Justice Hammond". "Tut, tut!" said Tony, "It was Judge, not Justice. There was no Justice in my court!"
Late in the evening we took to remembrance of all things past and mention was made of Rodney Bewes who died this week. Whatever Happened to The Likely Lads was more than just a sitcom it was a chronicle of a bygone cultural landscape. Buried deep in one of its episodes was the quintessential tag for all quizzers, helping to keep their feet firmly placed on the ground even when their heads are in mid-air. Standing by the docks despairing of the lack of achievement in his life to-date, Terry speculates on the epitaph he would like on his gravestone. His choice sums it all up: "None the bloody wiser!"
The next time the Opsimaths visit the Cricket Club will be in March for the 40th Celebration night when we guarantee a tougher shift for the Cricket Club's solitary barperson.
Doing so much better than last year The Charabancs of Fire rose to fifth place in the table beating The Electric Pigs in the Turnpike.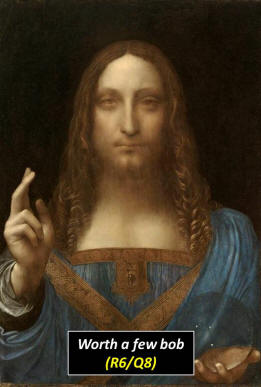 After their triumph over the champions in the first match of the season Albert's form has been patchy and this week they lost to third-placed Ethel Rodin. James from the winners enclosure offers this....
"I'm always one of the first to complain about imbalance when it affects our team (which seems to happen more often than the 50/50 chance of a coin toss) so I think it's fair to observe that tonight we were very much the beneficiaries of uneven pairing. Albert vs Ethel is usually a close run thing, so we know it should have been much closer than a 17 point margin. The unanswered questions broke 7 to the Albert and 3 to us whilst we got 7 of the twos to Albert's 3."
...and from the other side of the Fletcher Moss table Mike O'B sends this....
"On an evening when just 10 twos were scored by the two teams put together Ethel won because they were clearly better at conferring than we were. Our demise began early on when Ashton thought the answer to the 'Hurricane Smith' question might be 'Windy Miller'. My memory of Windy is that he does not seem to be wearing any trousers and this may be connected to the reason he can make the sails on his mill turn even when there is no breeze - as well as justifying his nickname. This is typical of the philosophical questions which preoccupy the Albert team even as the contest slides gently away from us. To be fair we also fielded 7 of the 10 unanswerables so it would have been better to win the toss from our point of view."
Down at the Griffin, arguably the match of the season so far, was taking place between last season's champs, Dunkin' Dönitz, and this season's hundred percenters, Compulsory Mantis Shrimp. Something had to give and the visitors duly lost their perfect record in a high-scoring contest.
Kieran, as ever, was on hand to embroider an account of proceedings....
"I wasn't expecting that.

Now that I've reminded everyone of some truly terrible music I'd better make amends - so what can I tell you about tonight's game? Well it just went completely our way; questions far more suited to us than our opponents; no daft guesses, nor indeed guesses of any sort; an almost perfect performance. It was one of those nights when we turned out the lights and conjured up a picture ..... and scored points; twos, ones, bonuses, the lot.
Anne-Marie and the Prodigals heroically ignored recent pleadings to consider younger players when setting questions and delivered a paper that played to our strengths far more than it did to the Shrimps'. Anne-Marie, I think I love you and I'll cherish the memory of tonight for a long time.
We were 15 points ahead at half time and the second half was more or less drawn as we held the Shrimps at bay throughout on questions which were a little more evenly balanced between the generations. And blurting was notable by its complete absence. After we'd mathematically won, halfway through Round 7, it was Barry who demanded no blurting because points difference could be very important come the final league table. Quite right too. We won it on bonuses - 11 vs 3. I may have mentioned their importance once or twice already this season. Unanswereds were three on the Shrimps' questions and two on ours, but we got eight pass-overs in the first half. As I say it was just a paper that was more or less designed for our just-about-remembered old fart knowledge.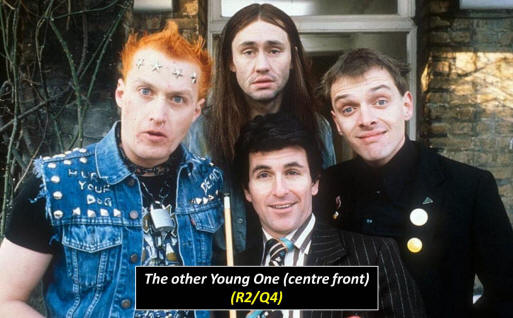 We may have hit peak 'Run On' material with 'Schrödinger's Cat On A Hot Tin Roof' immediately followed by 'Tune in, turn on and drop Out Of Africa' - two of the best ever. We're setting next week and I don't think any of us are going to try to top those.
We were worried by the celebrity kids with stupid names round though we only lost it by two in the end. And we'd correctly predicted the appearance of 'Harper Valley PTA' (now there's a song!) Beckham. We, or rather I, had a rick mixing up Under The Boardwalk with On Broadway (which is a truly fabulous song) but I can't think of anything else that escaped us all evening. I should make special mention of Rachael who scored six twos in her team's losing cause and was by a long way the best player out of the eight of us.
One unbeaten record comes to an end as another continues inexorably a few miles to the east in the week that Charles Manson, Jana Novotna, Rodney Bewes and David Cassidy (there's a celebrity stiff dinner party I want to be at) shuffled off to Buffalo or in one case somewhere less appealing, and if you've been to Buffalo anywhere less appealing is pretty bad.
A very satisfying evening for the Grand Admiral except that, as I write, Cook has fished hopelessly outside the off stump to Starc and England are 2 for 1. It could turn into a long night but Root had the good Yorkshire sense not to insert the Aussies at their fortress. I'm looking at you Nasser Hussain, It still hurts."
...and one final piece of happy news....just received this email from Michael Taylor....
"Mike,
While I'm enjoying Oxford immensely, the lecturing post is only for a term, so I'll be returning to Manchester full-time (and permanently) in January to rejoin the Prodigals.
I have been following this season from afar and I have a few thoughts on the nature and the future of the quiz, which I would be happy to detail at length for public consideration."
I've suggested that he posts his thoughts onto the message board.