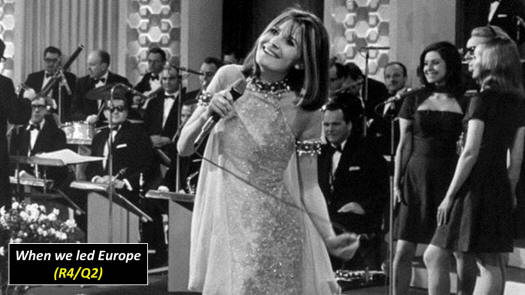 A gloriously retro affair perfectly in tune with our celebration season when we are looking back over the past 40 years quizzing that has got us to where we are. It was like settling down in a comfortable armchair to watch the telly and accidentally switching to BBC4 where they're showing one of those nostalgia-fest programmes dressed up as serious history and you're watching the Ideal Homes Exhibition of 1957. This was a paper redolent of our wonderful past when facts were facts, questions all fitted on a single line, answers were no longer than two words, matches finished at 9.30 or earlier and Mike Heale huffed and puffed about the waste of good drinking time answering daft questions about poncey subjects.
A couple of days ago when John sent me the paper I had to get my wife to print it out and check that all was OK so that I didn't compromise myself as a player. When she said only two pages had popped out of the printer I had to get her to check that there were 8 rounds of 8 questions. "Yes" she said, "Of course, isn't that what you always have?". "But will it be legible to an an aging QM with so-so eyesight in a gloomy pub backroom?" I said. "Yes - shall I read some of the questions out just to prove it?". "NO!!!!"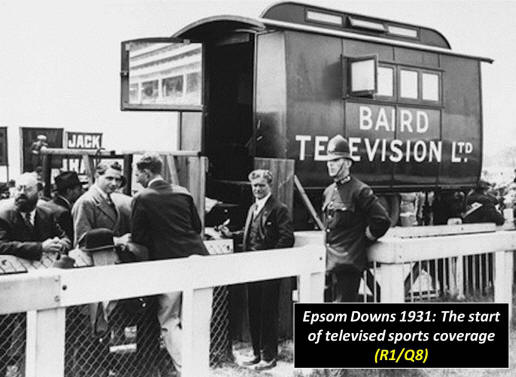 No themes, no pairs, no run-ons, no bingo and no essays attached to the answer to inform you of everything the question-setter also knows about the subject in question. Indeed the whole affair could have been a Bingo paper where you just chose a number between 1 and 64. The downside, of course, to such potpourri-ity was some questionable balance. My sense however was this evened itself out over the 8 rounds.
So what did others make of the paper?
Kieran....
"The quiz was a throwback; no themes, pairs, mash ups, top to tails, crosswords or any fancy business at all. There was even an appearance from 'which British city is served by such and such airport', the question format straw that finally broke Chara Gerry and caused him to rage in print against the dying of inventiveness when question-setting. That said, from start to finish it took little more than an hour including the half time beer break. Somewhere Mike Heale is wearing a huge grin and channelling Mr Punch, 'that's the way to do it'. For all the merits of brevity and simplicity though there was something dislocated about it. A sense that this used to be great and it's nice to experience it just once more but things have moved on and now we're playing a different game entirely. Like watching Yaya tread the Etihad turf on his Shirley Bassey farewell tour. It was once absolutely brilliant but now it's a bit.... meh."
Ivor....
"As expected from John Tolan, formerly of the Red Lion team in its various incarnations, a good old
traditional quiz. 64 unsorted general knowledge questions. No themes, a sprinkling of gee-whizzes, some quiz classics and the occasional chestnut - with a difficulty level to ensure everyone went home with a couple of 2s and the feeling one's brains had been lightly exercised rather than flogged to death.
In what must be the shortest quiz paper of the season tucked into an A5 envelope with barely a question longer than a line and all compressed onto two sheets of paper it ended well before 10.15, resulting in some of us being two sheets to the wind such was the available time for supping ale and chat. There was even time for jokes during the quiz with the pantry question reminding me of the old classic riddle: 'What is the difference between Fanny Craddock and a cross-country run'? (ED: No, nor me)
The quiz itself certainly tested areas last visited at primary school: scalene triangles, the Fosse Way and Richard I's marriage en route to the Crusades (surely a marriage as convincing as Elton John's to Renate in 1984). And a quiz mercifully free of the distasteful modern world, by which I mean Cabinet ministers, silver screen nonentities, popular beat combos - indeed anything after about 1980, and this suited us very well. The only curiosity was the greyhound racing colours question as no one had ever seen a race with more than six traps."
Mike O'B....
"The quiz was a throwback to the early years of the League; no pairs, themes, run-ons, bingo etc. - just straightforward general knowledge. This allowed relatively little scope for using logic to work out an answer and hence relatively little scope for conferring. On the other hand we rattled through the quiz in about an hour which was pleasing. The score suggests that the questions were reasonable and there were very few unanswered. There was an occasional lack of balance but this is bound to happen in a quiz of this type.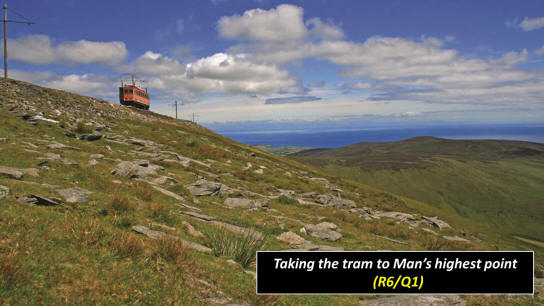 Both teams liked the question concerning urination even though both got it wrong."
From the QM point of view, Mike H....
"One doubt - no-one of the 8 present, understood the question about greyhound racing.
The questions contained as they were on just two sheets were difficult for the QM to navigate. It would not have been difficult to get into the Two Ronnies situation where the answer to a question was given to the preceding or following question - but I survived with just one faux-pas, asking Spares Question 1 rather than Round 8 Question 1."
....and finally Shrimp Tom (who knows a thing or two about setting balanced and enjoyable questions for general consumption) chips in these comments as a counter-balance to some of the remarks above....
"Shrimps and Prodigals alike will remember this paper for the unfortunate pairing of Dennis the Menace and Vera Menchik, which gave plenty to talk about at the half-time break. But to retain only this memory would be unfair and unfortunate; it was really quite a good paper, with short, pithy questions, good balance of subject matter and plenty of what I call 'inherent interest'.
Commentators above seem to think we failed to win because of 'oldie' questions. This is not true. The paper suited us. We failed to win because the Prodigals knew a lot of stuff, conferred well, overcame the Gnasher / chess-champion spike and because we made a number of incorrect 50 / 50 calls - for instance....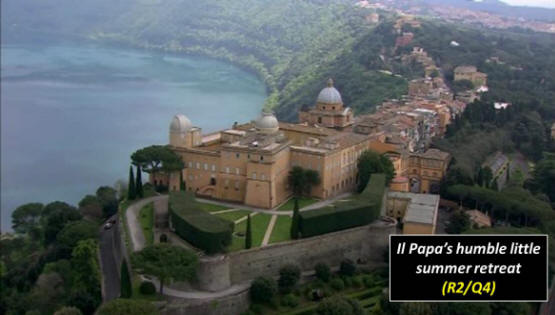 Hebrew alphabet - Richard: 'I think it's gimel'. Tom: 'I think bet and vet are separate letters. Can we go with vet?'
Holst's Planets - Tom: 'It's either Neptune or Uranus but I remember my brother's LP… blah, blah….. shall we try Neptune?'
1908 Olympics - James, Rachel and Richard: 'Was it something to do with a volcano? Tom: 'Maybe, but there was a major earthquake in Messina in 1908, isn't that more likely…?'
Clothing labels: Rachel: 'Could it be Do not bleach?' Tom and James: 'But how about Do not dry clean?'
As far as we were concerned, the 'oldie' popular culture questions were all perfectly gettable. Desmond Llewelyn, Trevor Francis, Kind Hearts and Coronets, Puppet on a String – these are comfortably within the standard quiz canon, in the 'old but enduring' category. None was in our condemned category: 'nostalgic but dead and buried as far we are concerned'.
I'm still surprised that WithQuizzers don't seem to see the distinction between these two categories. Perhaps taphephobia plays a part?"