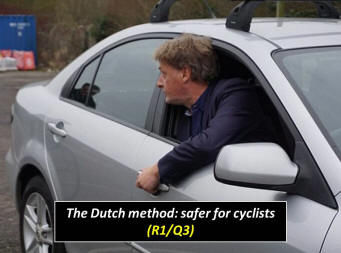 The Electric Pigs lost at home to Compulsory Mantis Shrimp who thereby return to the top of the table on points difference. Rachael gives us her take on events at the Fletcher Moss....
"Our match against the Electric Pigs got off to a shaky start as we were a few points behind at the end of Round 1. However we soon turned things around and were able to extend our lead slowly but surely throughout the match, finishing the night 19 points ahead. The Pigs were excellent company as always and put up a valiant fight in the face of some tricky questions. Despite losing they were nevertheless able to pull some impressive answers out of the hat."
Ethel Rodin lost to their visitors, The Opsimaths but it seems both teams struggled with the paper and thus the result was a bit of a lottery. James reports that alarm bells started ringing for him when his first question of the evening resulted in a fruitless debate about which country's population were most dependent on chips as part of their diet.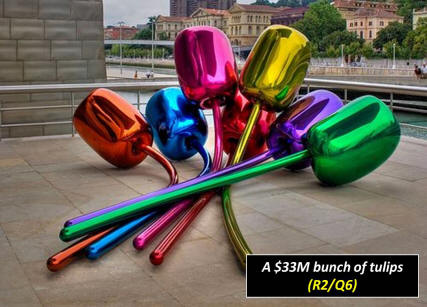 The Prodigals lost at home to Albert in a low-scoring match. Home team skipper Anne-Marie was not impressed with a match aggregate of a mere 45 points, a massive tally of 26 unanswered questions, a minimal 7 twos throughout the evening and a score in the final round of 1-0 (to the Prodigals as it happens).
Mike O'B from the victorious visitors offers these further thoughts....
"Well the paper was certainly challenging enough but you have to take the rough with the rough. Now the Albert must fall silent until the end of February. Jeremy will irritate the penguin population of Antarctica; Ashton will continue his career as a quiz whore in the Macclesfield League, the Sett Valley League and the Bolton League - he's like the eponymous heroine of Terry Sothern's cult novel Candy who'll go with anyone because 'they need me'. Eveline will find a public hanging to attend and baby mice will gambol in the Paddle of Rebuke's hair. As for me I'll become like the narrator in Orson Welles' War of the Worlds broadcast staring into the void and repeating over and over again 'Is anybody there?' Farewell."
The Charabancs of Fire lost at the Turnpike to The History Men. Ivor sends in this account....
"Christmases seem to come every three months when one gets older, and meetings with the Charabancs seem to happen every three weeks. Actually because of the intricacies of league fixture-setting algorithms it WAS only three weeks ago. I would not be surprised if a knowledge of natural logs base e, kibibytes and electron volts was required to engineer such a series of meetings between our fading but still hopeful teams.
Tonight was the first super blue blood moon for almost a century and a half, and we spent it in the comfort of the Turnpike. Sadly we did not have a super blue blood quiz and as the scores suggest there was not much fun tonight. We did not even get much pleasure from our 12 point victory. There were 25 unanswered questions and only 9 twos between us. The Charas had three rounds where they failed to score a point at all. The last round of 8 questions had 7 unanswereds; this really is not good, especially if teams are neck to neck. I do not think we gave up at that point but perhaps we should have had an inkling of how unfathomable it would be when Jane the QM smiled and said 'You think it has been bad so far…'
Low scoring quizzes can still be interesting - most however are not. There might well be aficionados of the tram system, and statisticians of baby conception and baby holiday venues, but not in the Turnpike tonight."
...and defeated cleric Meggers adds this....
"In a hastily convened post match consultation Dr Ivor and Dr Tim concluded that there was a vas deferens between the mental capacities of the respective teams at the Turnpike last night. Afterwards Fr Megson and his team of mental misfits were gracious enough to humour their vanquishers by pretending to enjoy their free drink. They would have been willing to humour them a second time in this respect but sadly the bar had long since closed."