Bards v Prodigals
The Prodigals mopped up at the Parrswood defeating the Bards by 10 points.
...although early reports gave the Bards a stunning victory by 10 points putting them top of the table for all of 14 minutes. Anne-Marie (or, more appropriately, Marie-Anne) texted a second time to say that her first text was fake news and she'd got things arse about face. In fact the Prods had scored a convincing victory.
Anne-Marie went on to report that they thought it a very good paper with few unanswered questions. It seems The Prodigals won mostly because of Round 3 which went 11-1 against The Bards.
Best news from Anne-Marie, however, was this picture of our returning hero who was able to turn out for the Prods tonight.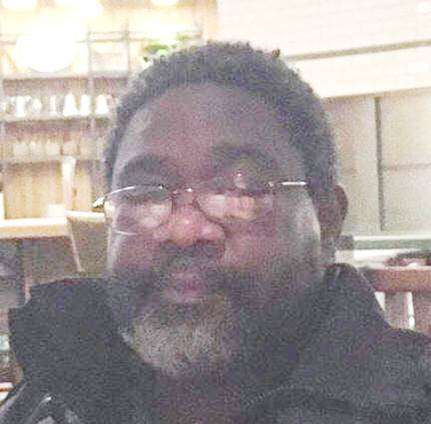 Welcome back Dave from all your WithQuiz mates.
Mike H adds the Bards point of view on this match...
Tony and his team were particularly upset by Round 3. We were ahead on the first two rounds by 4 points then came Round 3 and we crashed 11-1. Aside from that round, the scores were absolutely even (37-37).
Danny was on particularly good form, as was Dave - wonderful to see him again, looking great.
---
Opsimaths v Charabancs
The Opsimaths opened their account with a home victory over their long time nemesis The Charas.

Mike B reports
The prelude to the match was a worrying call from Damian to tell us that the Red Lion knew nothing about quizzes and quiz paper envelopes (even though Pig Guy assured us he'd dropped the envelopes off earlier in the day). Damian's persistence ultimately proved fruitful and the envelopes were unearthed in some backroom cubby-hole.
As usual with these fixtures the Charas leapt into a commanding lead being 7 points up in no time flat. Thereafter the home side clawed things back - running out victors by 5 points. The match was QMed by a sparklingly clear-voiced Brian who was in turn QMed by a gruff Jitka. Pig Andrew dropped in to see how we did with the questions, and sitting out History Man Ivor chose to do his sitting out with us.
---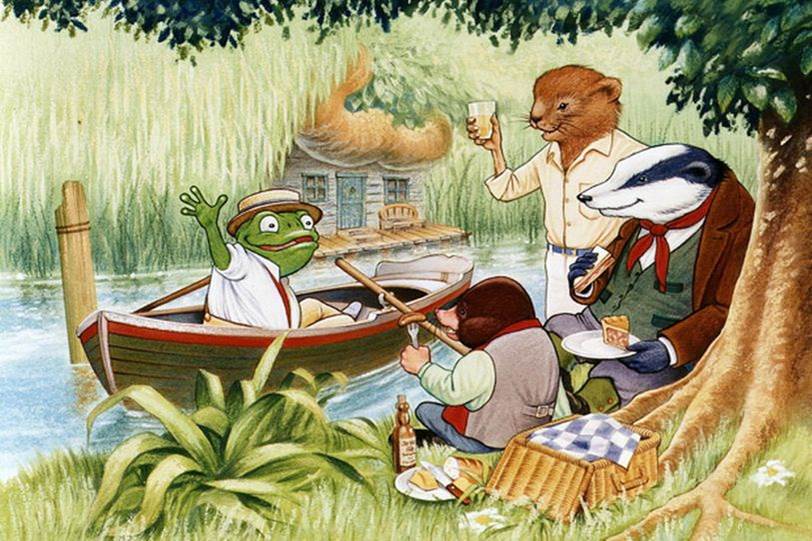 Aurae Inter Salices
(R1/Q6)
---
For the visitors Father M was away in Ireland but Graham did sterling work in his stead leading on all matters relating to horses and Carry On films.
For the Opsis all played their part...Hilary got the first answer of the new season (although Howell had rejected the right answer due to spelling problems); Howell himself listed the Essex England captains almost before Brian had finished uttering the question; Nick correctly spotted the the Carry On theme even though Constable seemed a most unlikely inspiration for a French art movement; and I dredged Henry Cecil from the back of the Augean stables that is my brain much to the chagrin of Graham (who was waiting to pounce).
So all in all it was great to be back into the regular WithQuiz routine with jollity prevailing and old friends doing what they usually do in the back rooms of drinking establishments in their dotage - i.e. repeat the familiar.
---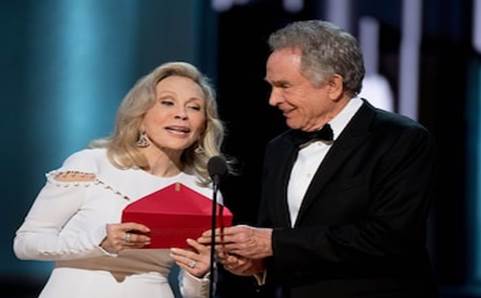 Faye & Warren: "And the winner (isn't)…."
(R5/Q5)
---
Ethel Rodin v Dunkin' Dönitz
A narrow victory for the Dunkers down at the Ladybarn Club.

Kieran reports
Our 27th or 28th (at my age I forget very easily) campaign, and for the third time in four seasons the opening fixture took us to the White Swan as was - these days appearing as the Ladybarn Social Club. Compay Megson and Ruben 'Young Damian' Gonzales expired on the premises more than a decade ago and the remaining patrons, seeing the way the wind was blowing their own mortality towards them faster than hurricane Florence, effected a merger with their sub continental cycling cousins from Crouch End in order to leave some sort of legacy to the Groundhog Day quizzers of the future.
No, I've no idea what any of that means either. But we found ourselves kicking off the new campaign at said social club, a Robinsons pub in all but name, decor, quality of the beer and the small matter of being a pub. Previous curtain raisers had produced a couple of nailbiting one point wins for DD and a knuckle-chewing draw so the relative ease of a four point victory was a new and very welcome experience. We'd somehow won before the fourth question of the final round and that hasn't happened since the pound was worth $1.40 and Damian Green was still employable. Ethel added considerable respectability to the scores when I conflated Thatcher's Scottish / American butcher of the heart of British industry with the MoD 'I Speak Your Weight' spokesman who kept a stiff upper lip, nose, cheek and eyebrow while announcing the sinking of yet another Royal Navy ship during Thatcher's template for all future wars of nostalgia. It's easily done and no doubt the Dancing Queen is even now turning the death stare on some hapless junior paper clip shuffler in Whitehall and wondering just how much bang she can get for her Diego Garcia buck.
---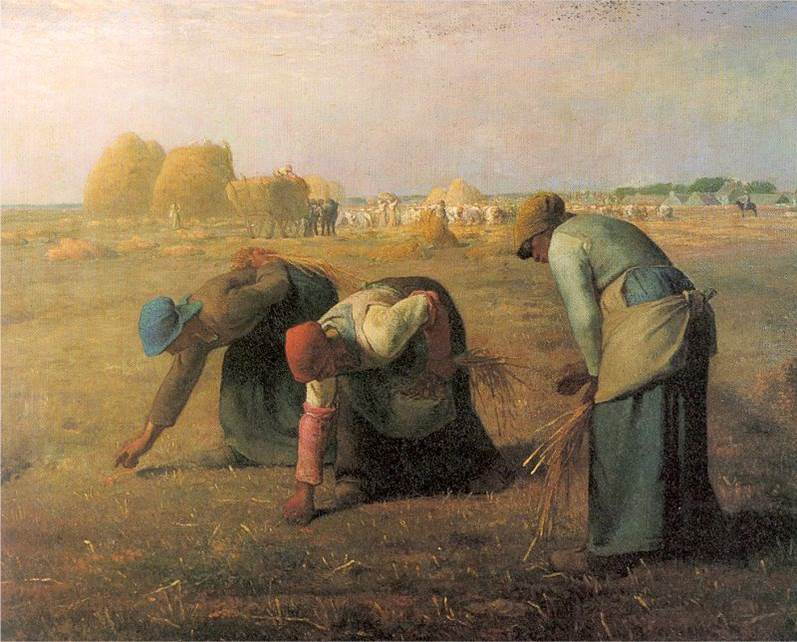 Jean-Francois Millet's The Gleaners – a Constable Carry On
(R7/Q1)
---
No, I've no idea what any of that means
Yes we got them in ones and bonuses, yes we were outscored on twos, yes Barry 'Kun' McNorton started his campaign with four straight twos. You know how this goes by now. Ethel, as always, intent on pushing us to the limit and only narrowly missing out yet again. They must hate the fixtures coming out and seeing us up first - except that the Rodinista himself devises the schedule so Greg, James and Geoff you know who to blame.
Super sub Simon made his earliest ever appearance (David, now free of university homed and gap-yearing children, having sensibly scarpered to Portugal as soon as the holiday season rip-off prices returned to just outrageous). Speaking of which next up are the Shrimp in the 'second mortgage necessitating' Woodstock. I've not really got over last season's winner-takes-all climax to the league season which no one won, but if next week's game is half as good it'll be some contest. By the way Simon says the Turnpike is up and running again. Is it too late for one or both of the Charas and the Shrimp to return to their historic stamping ground? I REALLY miss 'the miserable bastard who owns the place'.
---
Mantis Shrimp v Albert
Mantis Shrimp won their opener by 4 points.

James H texted this
Our first game at The Woodstock got off to an inauspicious start as we were (very politely) asked to move from the otherwise empty first floor to the noisier surroundings of the ground floor.
The match itself was a weird one as we managed to achieve a 17-4 lead after just two rounds. However Albert decisively won Round 3 to cut the lead to 7 points and then chipped away at that lead for the rest of the night. Nevertheless we managed to hold on and get the victory.
The match was a long one, not finishing until 22:40, but Albert, as ever, were jolly opponents who made for a convivial night's quizzing. Thanks too to Innis who did a wonderful job QMing.
We're at home to Dunkin Donďtz next week. Let's hope it's as exciting as our last match against them.
---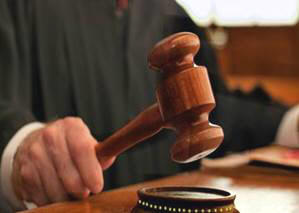 Quiz paper set by...
Electric Pigs
Average aggregate 79.3
At the Club we thoroughly enjoyed the variety and challenge of this paper. Announced themes, hidden themes, pairs and 'Pick Your Own' all on display to demonstrate the length and breadth of the WithQuiz game. On top of which there were plenty of points to be had with an average aggregate across the 4 matches well ahead of last year's overall average.
It wasn't a speedy, 'old-style' rat-a-tat-tat paper but for the most part the longer questions and the brain-wracking conferences added to the fun.
---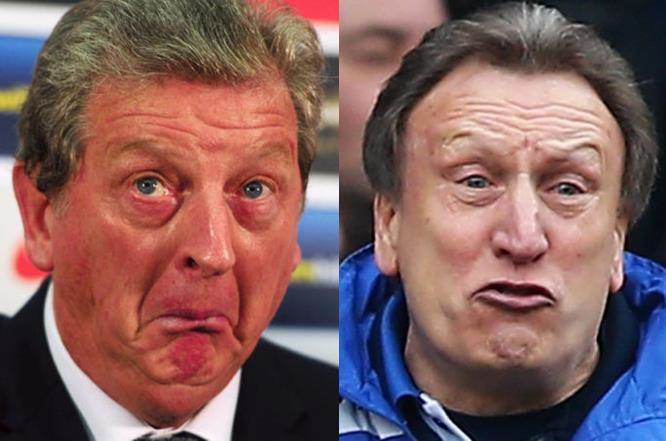 OAPs out of their league?
(R3/Q3)
---
From Ladybarn Kieran adds these views...
A very good Piggies paper to start the season; only three unanswered questions and nothing too obscure. Our only criticism would be that some of the questions got a bit wordy. And why was young Thomas's splendid themed round (based on repeated words in a scientific name) relegated to being a spare round? I want a chaotic amoeba right now and Barry has his eye on one of those clams.
...and from The Woodstock James H sums up for the Shrimp team...
While we thought the quiz was solid overall (the question about the 1970s Milk advert character aside), I have to say Adam really didn't like it.
...and from The Parrswood Mike H has this feedback...
Personally I thought the quiz league got off to a bright start with a reasonably well balanced quiz (though it always annoys me when particular question pairs are not fairly matched balanced - e.g. when one side is asked for four elements in an answer and the other side for only one. The question on football managers was particularly misleading, one side of the pair stipulating Premiership only, and the other side leading the team astray by stipulating the answer could come from any league.
---
Question of the Week

...nominated by the Opsimaths and the Charas...

goes to Round 2 ('Pick Your Own') Question 10 which was worded just right with enough of a hint but no giveaway...

On September 8th 1879 eight carbon arc lamps were unveiled as 'artificial sunshine' thus beginning which long-standing event?

For the answer to this and all the week's other questions click

here.
---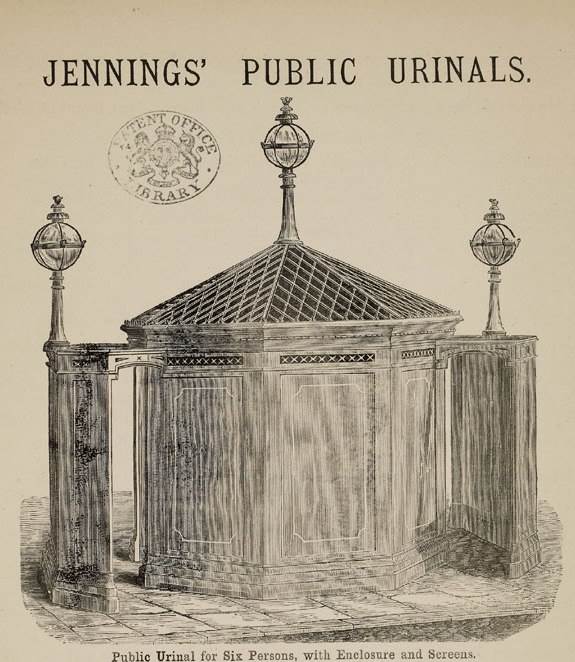 Caught short on the Street of Shame?
(R2/Q7)
---