Mantis Shrimp v Dunkin' Dönitz
A convincing victory for last year's league champions

Kieran reports
I wasn't expecting that. No, I did that last November and two mentions of that dreck is two too many. But it was Groundhog Day at one of our old stamping grounds, Borussia Merseyratpack (our worst ever name for which I have to take sole responsibility) having played there for a couple of seasons 25 years or so ago. That was when you still got change from a tenner after buying a drink (singular). Has anyone checked if the Turnpike is attempting to rise from the absolutely forbidden ashes again? Fortunately for all our household budgets we don't have to make the journey down Barlow Moor Road again until the WIST semi finals at the end of February at the earliest.
---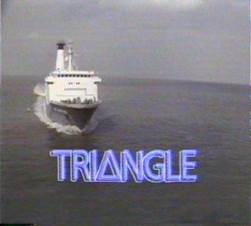 Sailing into oblivion
(R2/Q4)
---
Groundhog Day. Last November we beat the (up till then) unconquered Shrimp by 14 points in the Griffin on a Prodigals paper that played to all our strengths. And tonight was more or less a rerun, 17 points ahead at half time on the back of 7 pass overs vs 1, and 8 twos vs 4, and we more or less drew the second half. Only four unanswereds in total and the Shrimp copped for three of them but with a victory margin of that size the strike outs didn't have any effect. So what

was different

from the unwon 'winner takes all' title decider in Withington last April? The paper clearly. Any paper that references Long John Baldry, Tony Hancock and the unfathomably weird Triangle is going to put the Shrimp at a huge disadvantage. Ah Triangle - this is the start of the Wikipedia entry:

Triangle is a BBC TV soap opera broadcast in the early 1980s, set aboard a North Sea ferry which sailed from Felixstowe to Gothenberg, and then from Gothenberg on to Amsterdam. A third imaginary leg between Amsterdam and Felixstowe was added to justify the programme's title, but this was not actually operated by the ferry company. The show ran for three series before being cancelled, but is still remembered as "some of the most mockable British TV ever produced".

It's the imaginary third leg between Amsterdam and Felixstowe that's the clincher. That was the genius idea that made Triangle such fertile territory for quiz question setters 35 years on. And I'm not at all convinced you could get a North Sea ferry into Amsterdam, not without doing some serious damage to a horde of dykes at any rate.
---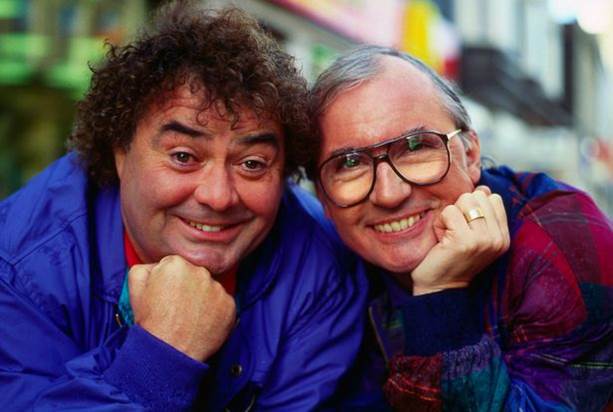 Edward McGuinness and Cyril Mead
(R7/Q4)
---
Moving on. This age bias caused Shrimp Richard to lament at the end of the evening "this is why we will never win this quiz league". Come now Richard you were within the tiniest sliver of winning the league last season and you and the other Shrimps would have been very deserving champions. And would you really want your head filled with crap like Triangle and Ken Dodd songs just for the sake of a couple of points on a Wednesday night? Plus you'd never be able to pay off that student loan if you had to keep buying victors' rounds in the Woodstock.
Prodigals next week, another fearsome team. Our first appearance of the season at The Griffin and first chance to gripe about the beer and the temperature. Child-free, demob-happy David is off on yet another holiday so our super sub is primed for another star turn. And Bob the Hat will be back in his rightful place, Her Majesty's Revenue allowing.
All's right with the world. Except for being reminded that I once watched Triangle.
---
Bards v Ethel Rodin
A 7-point victory for the visitors from Ladybarn

James W reports
High scoring game tonight with an aggregate of 91. Ethel nipped into an early lead which they sustained throughout. There were loads of twos (13 for the Bards and 17 for Ethel). Very few questions got handed over.
---
P
rodigals v Opsimaths
A hard won 4 point victory for the Opsimaths

Mike B reports
A nice quiet Club tonight with plenty of quizzers - rather than footballers - hard at it. It was a keenly fought affair with the Opsis just coming out on top. Danny was a peerless QM; Jitka by his side made sure of that. It was pretty even through most of the contest with the Opsis just getting their collective noses in front.
'Opsimath of the evening' this week was Nick who got 7 twos on Rounds 1 to 7 and then came up against Judith Chalmers in Round 8 which Hilary and I had to help him with. Nevertheless an outstanding performance and Nick was the difference between the two teams. The Prods this week were Jimmy, John, Michael and Kate with Dave unable to make it. I do hope we see a lot of Dave this season. I gather from Danny that his mind was razor sharp last week but his legs let him down. You know we'll be really pleased to see you back at the Albert Club end of month Monday quizzes, Dave, as soon as you can make it.
---
---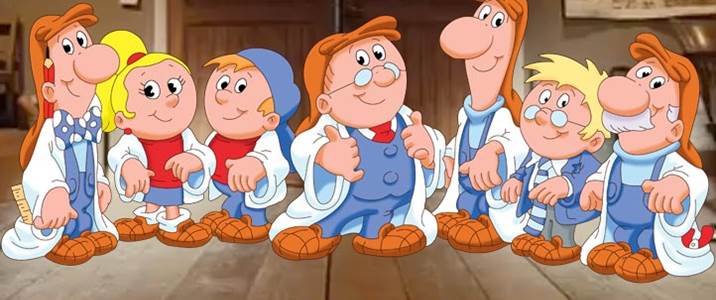 Archie, Tina, Gordon, Clarence, Maurice, Sydney and Gaffer
(R1/Q7)
---
Electric Pigs v History Men
A close run victory for the History Men

Ivor reports
The first game of the season for both our teams. Had anything changed in this 41st season compared with the 40th season? Not really. The same faces (ageing but agile) and the same friendly rivalry. Indeed the only change was that the Fletcher Moss had re-upholstered the benches in the front parlour and decorated the walls with rather striking pictures of beetles. Jeremy from the Albert was QM and put his barrister's inquisitorial technique to good use.
Now, played 1 and won 1, we do not expect this to last for long but we will follow our dream.
---
---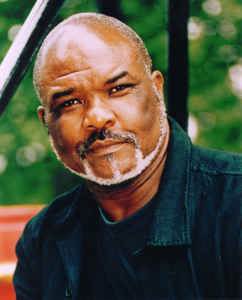 RNCM's Diamonds are Forever link
(R5/Q7)
---
From Mike O'Brien

I was so traumatised by last week's hunt for the questions at The Red Lion that I felt unable to post. A further calamity occurred at the Woodstock when I was told that I had left the boot of the car open. When I reached the vehicle it was as I had feared; the cage in the boot was empty. Ashton had escaped. Please help the Albert to get him back. He is likely to be lurking near some quiz league venue on any night of the week (Stockport, Macclesfield, Sett Valley, Bolton or Rochdale).
It's all the same to this pathetic addict. You may find him sitting in a tree outside your venue. If so, two things may work: try leaving scraps of paper with questions on them (he likes non-league Football). You may tempt him down. Secondly phone The Albert emergency Hotline. Eveline is on 24 Hour standby and will swiftly arrive with the cage, a net and a baseball bat. After all this is it any wonder that we trailed the Shrimp by 13 points after 2 rounds?
---
---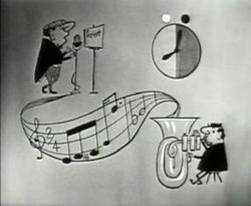 It's H-H-H-H-Hancock's Half Hour
(R2/Q5)
---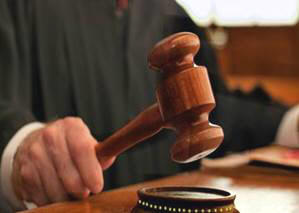 Quiz paper set by...
Albert
Average aggregate 86.5
Popularity all round for Albert's paper with no quizzer going home empty-handed.
Typical of the comments received is this from from Ethel's James W....
"We thought it was fair and well balanced, except maybe for Englebert Humperdinck which was the most obvious answer of the night. As for 'answer of the week', for us the honour was shared by 'asbestos' and 'Arianna Stassinopoulos.'
Kieran was most appreciative not least on account of the setter's 'old age bias' ("many thanks to the Albert for being almost as old and nerdish as we are." was his summary). This upset Shrimp Richard as reported in Kieran's match report.
Meanwhile Ivor's view from the Fletcher Moss...
The quiz fairly rattled along with very few 'constipators'. Announced theme rounds do seem to yield many more correct answers than unannounced themes and probably help with the tip of the tongue answers that so satisfy the quizzer. Certainly the questions favoured our elderly brains. A bit like an Elderly Mentally Infirm Dementia Day Unit we could all remember Triangle (though I only remember seeing it on a black and white TV in a student flat in 1981) but no one could remember the name of the submarine that ran aground in 2010.
QotW? Run-on Round 6 Question 5. In what other quiz league would the Countess of Mar and the Margrave of Brandenburg appear not only in the same quiz, but in the same answer?
---
---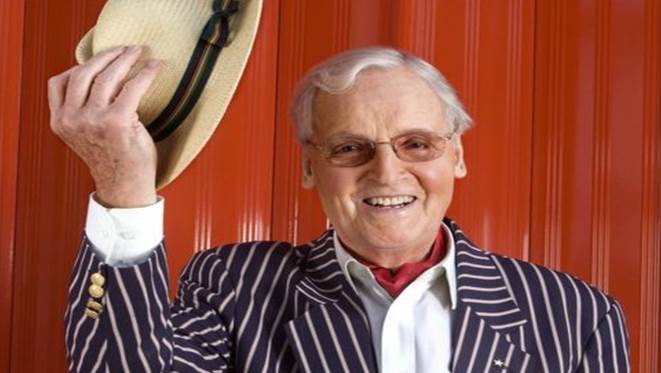 Male of the (almost) Century
Happy 95th
(R8/Q4)
---
Question of the Week

...nominated by James and his Ethel teammates..

...goes to Round 5 Question 4 ...

What common expression derives from the continuation of a peeved exclamation by a frustrated playwright on hearing that a theatrical special effect he had invented was being used by someone else? "Damn them! They will not let my play run but...."?

For the answer to this and all the week's other questions click

here.
---
---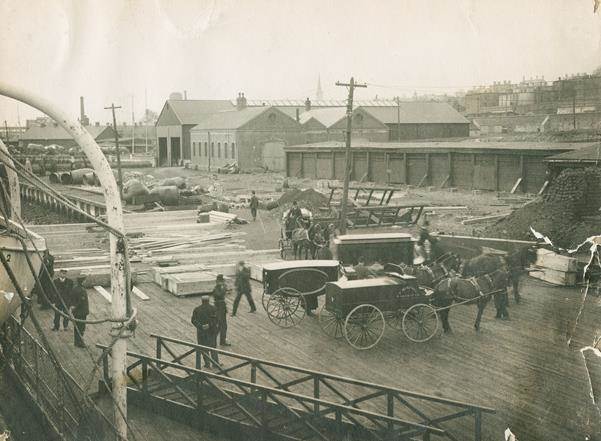 Halifax counts the toll
(R1/Q2)
---
... and also
Plenty of work has been carried out on the website over the past few weeks. You can now get a direct link to all the site's (18 year's worth of) question papers via the 'Question papers' main menu option. Each paper is summed up by repeating a few of the comments received from competitors at the time along with the aggregate score which you can compare to that season's overall aggregate score thus giving an impression of the difficulty of the paper.
In addition I have enhanced the links under the 'WQ Archive' main menu item so that you can get directly to the QuizBiz article for each week as well as that week's Question paper without having to go via the fixture lists. I plan to add to these 'week by week' links a few headline words from the week in question's QuizBiz article.
Over time I aim to bring each of the 480 or so QuizBiz articles and 500+ Question papers up to the new style adopted for the website a few weeks ago.
Go and have a look!
---