Opsimaths v Mantis Shrimp
A fairly comfortable victory for the undefeated home team after a fluctuating contest.

Mike B reports
A strong Irish flavour this week as the Opsimaths were joined by erstwhile Opsi star, Paddy Duffy, on a return visit to the North - whilst exiled Ulsterman and question setter-in-chief, Ivor, came along to spectate and ensure that all went according to plan. And by and large it did with the aggregate score just exceeding that predicted in Ivor's introduction to the paper.
---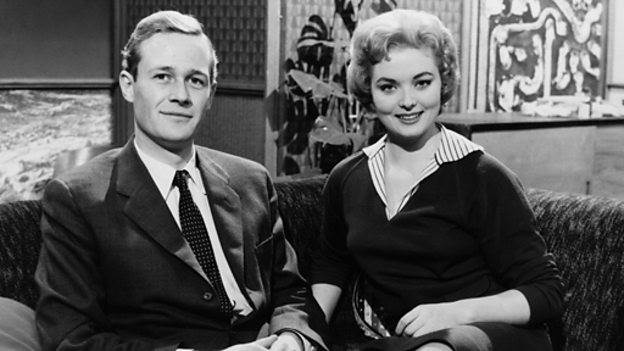 "...and here's one I made earlier"
(R6/Q4)
---
I was QMing which gave me the perfect vantage point to see how the paper was received. There were 7 unanswered questions (not too bad) and they broke 4-3 against the Opsis (fair enough). Nick and Paddy each got 5 twos (pretty good) whilst the Shrimps collared quite a few themselves. Rachael ended up fielding the list of antediluvian cricketers (which included Mr Crapp) which is probably going to end up being the question of the season least suited to her field of knowledge (James told her he'd eat his hat if she got it - so she wisely conferred). She did however hoover up a number of music questions most of which seemed to be about stuff well before she was born.
All in all it was a very pleasant evening full of good humour enjoyed by all present.
---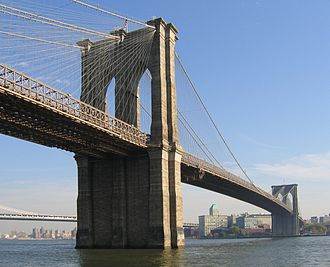 "Nice little bridge. Just one owner. Think of the tolls! Know what I mean?"
(R2/Q4)
---
Albert v Bards
A first win of the season for the Bards.

Tony reports
A good night's quizzing in a noisy Fletcher Moss. Albert took an early lead but thereafter the lead swung backwards and forwards until Round 5 when the Bards took the lead and managed to hold on to it. It was an enjoyable quiz not spoiled by the almost mandatory bloody bingo round. Interesting that 1958 is significant for Ivor; that was the year I completed Bar Finals before being dragooned into the military.
---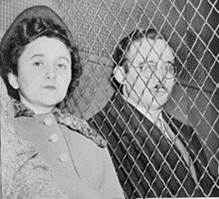 When the Cold War was at its chilliest
(R4/Q8)
---

and Mike O'B adds...
I can't remember the score except that we got something and the Bards got more of something. So for The Albert it was definitely a case of something and nothing. Next week we will make a big effort to score much more of something and then we will jolly well win something. I have made this desire evident to the team.
---
Charabancs v Electric Pigs
A first win for the Charas in their new Victoria home.

Damian reports
Amidst the raucous din of a noisy student invasion, Chara Graham managed to shout loudly enough to make himself heard as he kindly offered to QM for us in our maiden appearance at our new home venue. The staff of the Victoria made us very welcome and apologised for the noise. Hopefully it will be a one-off and, now that Freshers Week is over, the students will confine themselves to invading City Centre wine-bars from here on in and let off their youthful exuberance there. We can but hope!
Noise aside, there could be no better way for us to christen our new home venue than with a resounding victory. We usually do well on Historymen offerings and last night proved no exception. We led in every round bar one, surged ahead in Round 4 and never looked back. Each of us secured a place on next week's team by scoring at least one 'two' with Roisin and Gerry the stars of the evening with 3 each.
---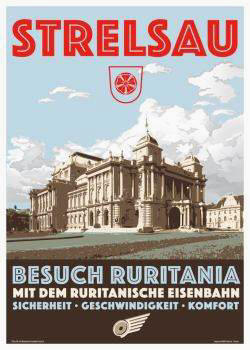 Somewhere for Father Megson to visit on his next Euro excursion
(R3/Q4)
---
Dunkin' Dönitz v Prodigals
Narrowest of victories for the visitors against last season's champions.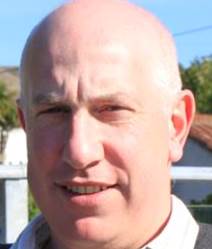 Danny reports for the visitors
A historic night for the Prodigals at the toughest place to quiz, against the toughest opponents to quiz against.
We had a five point lead going into the last round so four conferred answers would have won it. However we managed to choose badly and got our first three questions wrong - so when Michael in seat four heard the words "Hugo Drax appeared in which Bond film" the sigh of relief could be heard on the Moon(raker). That two pointer got us over the line.
A great night for us which we will dine out on for a long time to come. Thanks to the DDs for their sportsmanship on what was a bruising night for them.
---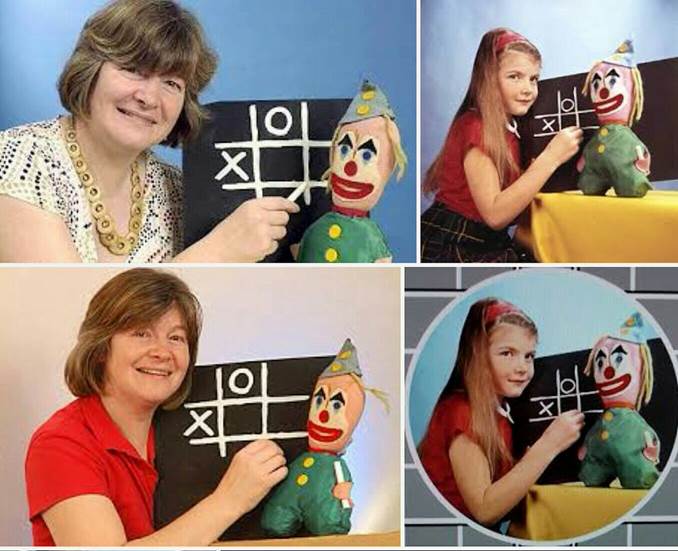 Test Card girl 50 years on
(R8/Q12)
---

...and for the home team Kieran
Regular (non) readers of these ramblings will have noticed that I don't submit match reports on nights when we lose, for the very good reason that I'm usually fuming about some defect in the quiz and that could pour forth into a report reeking of sour grapes and disrespect for the team who have vanquished us. But tonight is different; that's right I can't stand the Prodigals so I don't care! Before anybody tries to take the keyboard away from me and give it to Donald Trump as a safer bet, I'd better make it very clear that the Prodigals were great company, thoroughly deserving victors and the final result was only so close because they made some horrendous picks in the last bingo round - more of that later.
The evening started on a good note with the return of Bogota Bob, sporting a cap bearing that city's crest, and the man himself looking in fine health and eager to resume his role as the league's pre-eminent MC. You should see the sound system he's packing for the new season! Bob is about to be inaugurated as the president of Withington Golf Club, which makes his later reference to the 'British' Open a bit of a Damoclean Sword hanging over his revolutionary capped head. If the Withington GC committee should read this article or somehow become aware (ahem) of that faux pas, well his year of glory as president could be cut horribly short. Be nice to us Bob, be very nice to us.
The next thing that happened was much less to our liking. The Prodigals had arrived before us and....... OCCUPIED OUR BENCH! The one straight ahead of you as you enter the front room of the Griffin where we usually play. At the end of the evening I was delighted to learn that they had done this as a quite deliberate tactic to put us off. I have to admire that; we'd do exactly the same to attempt to gain even the slightest psychological advantage if the chance was there. I've seen sides try it at the Etihad, making City kick the other way from usual for the same reason, to try to unsettle God's own team. With City normally it results in making them angry and scoring an extra three or four goals just to make the point. Plainly we are no City.
---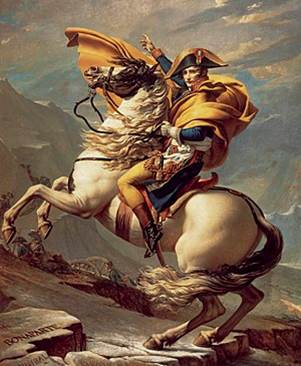 Young David's historical masterpiece - Ivor leads his men towards yet another Waterloo
(R2/Q2)
---
The Prodigals were six ahead at half time and maintained their lead up to the end of Round 7. But then the lottery of the bingo round almost did for them as we came to the last pair of questions with only a one point advantage for our guests. Prodigal polymath Michael could have, COULD HAVE, picked the bleeding awful question about some ridiculous non-entity Windsor sprog who fills column inches for the terminally vacuous, and if he had, we would have snatched a completely undeserved victory. If only. I can't imagine his anger had that misfortune befallen him, but since we learned during the evening that his (parents') MP is the mountainously unprepossessing Ian Paisley Jnr, I don't know who he could have complained to. Sadly for the Donutz he hit upon the James Bond / Hugo Drax question and, with Martin poised for a bonus, slammed home the match winning two, making my knowledge of this year's Arc De Triomphe winner barely a consolation.
I'm not angry or bitter - honest. And I enjoyed putting them under pressure and causing something close to panic as we almost nicked it at the end. That would have been a travesty and, despite a poor opinion of the paper, I enjoyed the evening, because of the good humour and engaging company of the Prodigals. But, Michael & Co. when we play you at the club be prepared to find us in the 'wrong' seats staking out your territory.
And Bob, next week, be nice to us. Be very, very nice to us. Or you know what will happen.......
---

A little worse for wear after a Friday night out in Wilmslow
(R5/Q4)
---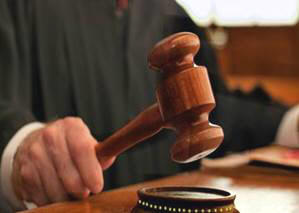 Quiz paper set by...
History Men
Average aggregate 69.8
We really enjoyed this one at the Albert Club. For the themed rounds the combination of a broad hint at the start of the round offered just the right level of assistance in unscrambling things.
---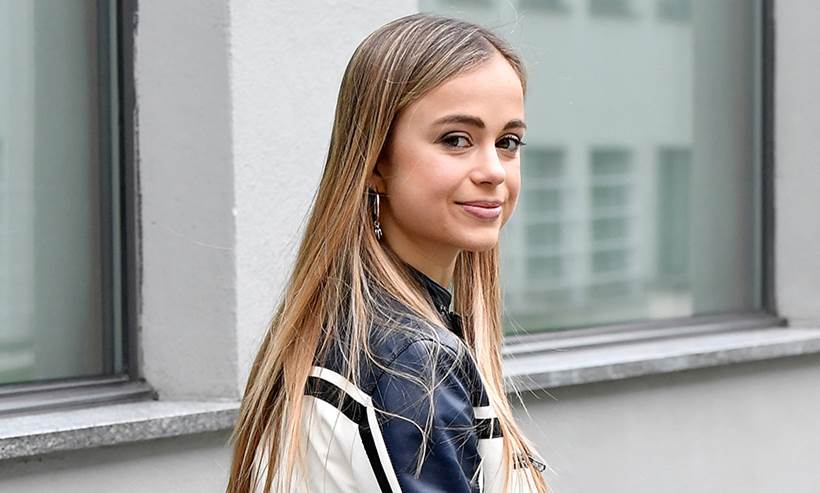 "Mirror, mirror on the wall who's the fairest Royal of all"
(R8/Q6)
---
I particularly liked the First World War poets theme in Round 4. Most appropriate as we near November 11th and recall the unbearable sacrifices made one hundred years ago.
Tony too seems to have judged the offering this week from Ivor and co. favourably...
"There were no complaints just a few slight moans from time to time - entirely justified on the basis that they were only gentle rebukes to the setter."
...and Mike O'Brien comments ...
"We liked the question about the England cricket captain and the poet laureate but not the question about the Beatles track Michelle. Whoever remembers the Overlanders?!"
---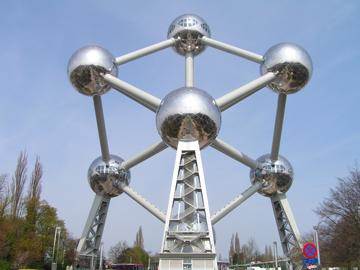 A load of Belgian balls
(R6/Q2)
---
From the nail-biter at the Griffin Danny has this feedback....

"It turned out to be a bad toss to win for the DDs and going first was a mistake but we (that is John, Danny, Jimmy and Michael) had to keep focussed and dig deep. But dig deep we did; e.g. Jimmy remembering who came third in the World Cup after a tortuous couple of minutes. However we neither knew nor cared which year Bobby Fischer was born!

Hard to find a QotW but how about the New Zealand Basketball team one which was well worked out by our opponents."

...and Kieran has this to say...

"

A night when setters aimed for the bang average and missed by a considerable margin. O hubris, thy number is 75. One of the pluses of the night from our point of view is that we are convinced that the 'How old was Bobby Fischer in 1958' question has supplanted 'How old is Huw Edwards' as the worst question asked in quiz league history. A close second might be picking between 1970, 1971 and 1972 for the astronaut - if the first team gets it wrong then you've got a much better chance for the bonus, which the Prodigals missed out on as it goes. Similarly, Fangio, Ascari or, if you're a real F1 nerd, Farina as the only possible answers to the kidnapped world champion. There were 12 unanswereds (rather high for a match between two of the best teams in the league). If you strip out the bingo picks, because the Historymen can't be blamed for setting extra tough questions in that round, there were 8 unanswered and we copped for 7 of them, Martin alone suffering 4. I don't think that's on (we went first by the way) but that's the only serious gripe I have about the evening."
---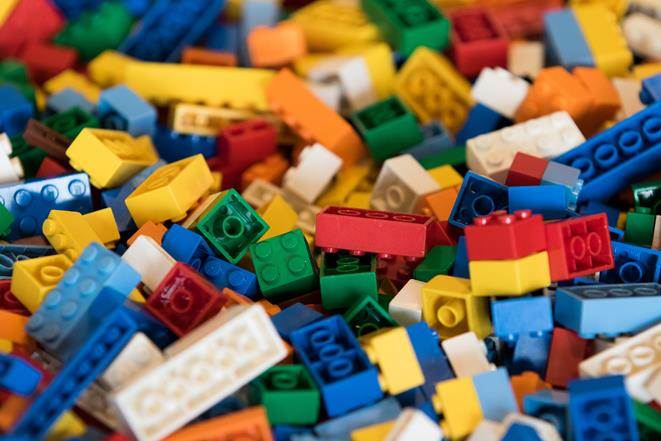 400 billion and you still can't find the one you need!
(R6/Q5)
---
Finally Damian provides the Charas take on the paper...
"We thought that this latest paper from Ivor's stable didn't quite live up to his, and his team's, usual standards. Some interesting stuff intermingled with quite a few obscure, head-scratching stuff. We couldn't quite figure out why the 'New Royalty' themed round was so named, and did anyone manage to get the 1984 film about Bob Champion and link the soundtrack to the Derby (or whatever race it was)? Plus who knew which granddaughter of the Duke of Kent is, according to the (Daily) Mirror On The Wall, the fairest one of all? I suspect some Withquizzers (especially those not known to be enthusiastic tabloid readers or Old Queens groupies) were probably too busy scratching their bonces trying to figure out who the Duke of Kent was???
That said, there were definite nuggets of gold and our reverend captain advocated as QotW the one about which national organisation enjoyed a membership of over 100,000 back in the heady days of 1981 and is now reduced to a mere 100 (apparently he used to drink and play darts with many of them and minister to their spiritual needs back in the day)."
---
Question of the Week

...nominated by Danny on behalf of the Prodigals goes to Round 7 Question 8 ...

What is the nickname of the New Zealand Men's Basketball team?

For the answer to this and all the week's other questions click

here.
---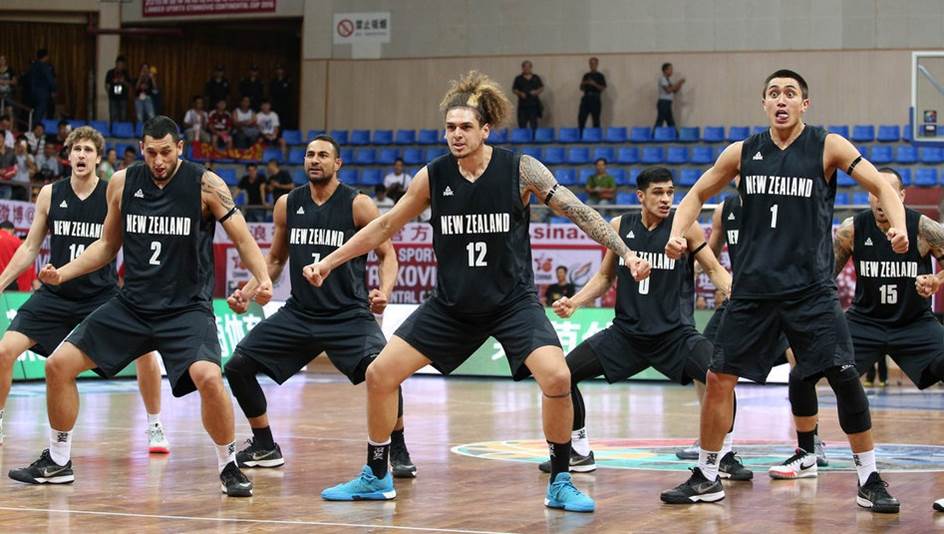 NZ basketballers about to dump on their opponents
(R7/Q8)
---