Charabancs lose to History Men
History Men remain the only unbeaten side

Ivor reports
We arrived in the Charas' new venue, the Victoria, but alas football made it less than satisfactory so we decamped to the nearby Albert. If quizzers thought the Turnpike was a portal to 1985, the Albert is very reminiscent of an Irish pub c1970 (in all the best ways). Despite frequently passing through Withington on Wilmslow Road (effectively the Village High Street) I had never been in the place and neither had long term resident Tim. Anne recalled being in it in the mid 70s in a hooded coat and being called "Sonny" by the then landlord. However it was nice and quiet (until things livened up later) and the Charas say they are minded to relocate there permanently. The signs for the ladies are in Irish and English. Maybe some day there will also be a sign in Ulster-Scots. Triple language signs already exist in many public buildings in Northern Ireland. Quizzers might be interested (or perhaps not) to know the Ulster-Scots for 'cafe' is 'the aiting-hoose'.
---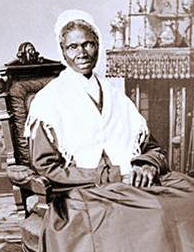 Sojourner Truth
first to bust into the US Capitol
(R2/Q3)
---
The Charas won the toss and batted first but apart from the spares that was to be the only thing they won. We got off to a flying start and were 12 up at half time before extending the lead to 16 - our best result for some time. The unpredictability of which chair to sit in and which allocated questions you get was a lottery as ever. I do sympathise with setters because it is difficult to decide on the hardness equivalence and tonight Gerry (in seat 4) got 4 unanswereds in his 8 questions whereas I got 6 twos in the equivalent seat. If the toss had gone the other way I might be reporting as a losing captain. But this week we remain the one unbeaten team of the season.

and Damian tells it from the loser's angle
The big news of the night is not that we lost heavily again to our old sparring partners, the Historymen, but that we have been forced by circumstances to change our home venue once more from the football dominated Victoria (lovely pub and staff, but unfortunately no safe refuge anywhere from the demands of Wednesday night football fixtures) to the relatively quiet, football-free surroundings of The Albert, just a few yards down and closer to our former (and sadly still inactive) venue, The Turnpike. Apologies for buggering up the website again so soon but, given that nobody else plays there, it shouldn't require any re-arranging of fixtures, only (yet another) name change. We did play there briefly towards the end of last season but thought that it might be too small for a permanent arrangement. However if conditions remain the same as last night, it should prove ideal.
---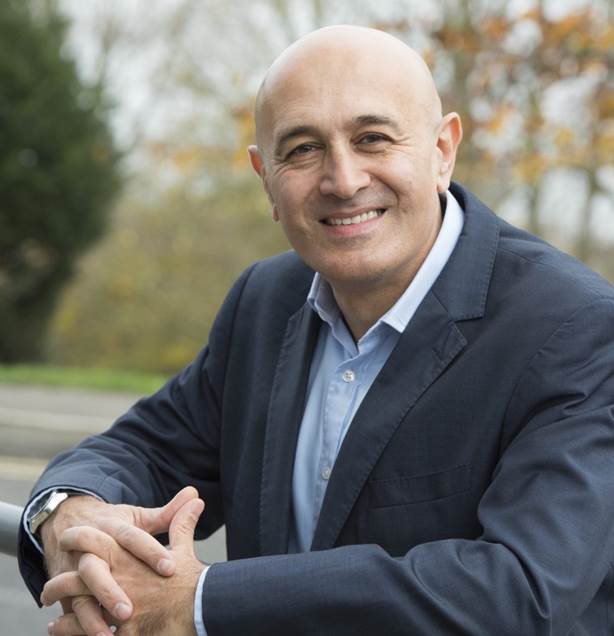 Science's great communicator
(R4/Q3)
---
In celebration of our new home's vaguely Irish atmosphere (Gaelic road signs on the walls everywhere), Father Meggers was inspired to evoke his inner Esther Rantzen and unearth from his carrier bag, one of the largest and rudest looking vegetables seen anywhere this side of an episode of That's Life . He then excitedly jabbed it in our direction, making us unsure whether he was celebrating some ancient Irish fertility rite or simply warning each of us of the consequences of not scoring a two. Understandably nervous, we decided to give him the benefit of the doubt and, given that each of us scored at least one two we were naturally relieved not to have our doubts put to the test!
With Chara Roisin volunteering for QM duty this week, we promptly went neck and neck with our opponents for all of one round and then fell progressively behind by ever increasing margins. We won the toss and went first but, given the outcome, we could not decide if this proved to be a wise decision or not, or whether it would have made any difference at all given that we were comprehensively outplayed almost from start to finish by a team we used to feel we could keep up with. But, on the basis of our last few encounters, this is a feeling that seems to weaken with each new meeting. Unlike last week, then, and not the most auspicious introduction to our newest home venue but we cling to the hope it will prove the exception and not the rule. Ever optimistic us!
---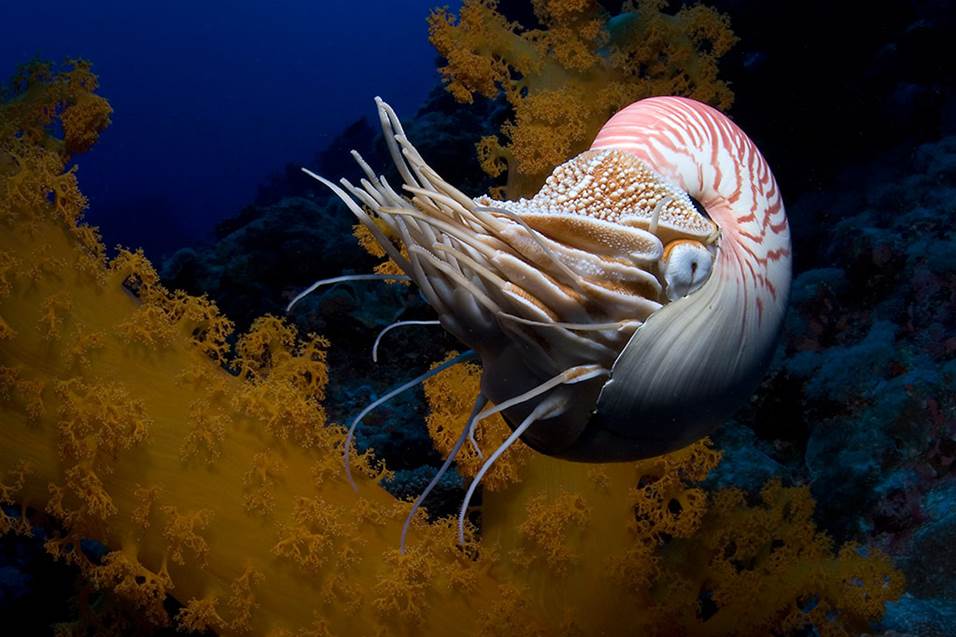 Nature's inside out cephalopod
(R5/Q4)
---
---
Dunkin' Dönitz lose to Bards
A successful raid on Fortress Griffin by the Bards

Kingfisher Tony reports
Shrimps question papers are always Marmitey. I don't actually like Marmite but this quiz suited the Bards rather more than the Grand Admiral. We do like ships and spaceships and geography questions. Tom likes pop music and TV thingies and Jim seems to like matters Brazilian and a lot more beside.
We took an early lead and extended it. Kieran and co. fought back valiantly but by then all we had to do was to avoid any chance of a Dunkers steal and we were home and dry.
---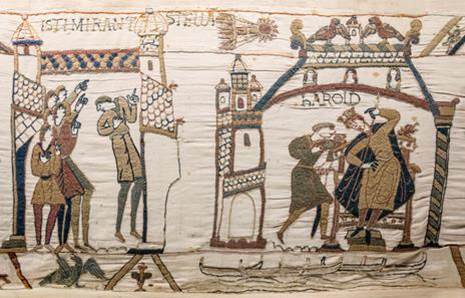 If only Harold hadn't been looking up history might have been a whole lot different
(R4/Q6)
---
It was an eye opener to find out how big some post code areas are. I really feel sorry for any poor postman having to deliver the mail in Ilkley and Otley all the way from Leeds.
My halcyon days were, as I gently remarked last week, in the 1950's.

and so to Kieran's take...
Look this isn't becoming a thing. What? Losing? Oh yeah, that's REALLY becoming a thing. But writing match reports when we've lost is DEFINITELY not going to become a thing. Right? Except that tonight it is.
Ian Wright (Wright, right?) calls Liverpool City's Kryptonite. He doesn't specify red or green but you wouldn't really want to encounter either. Now I'm not suggesting that His Honour bears much resemblance to an inanely hyperactive, compulsively grinning German with too many teeth but the Bards have had a similar super-power nullifying effect on the Donutz for many years. Since Tony remotely facilitated Mike "Kun" Bath's only recorded exotic spresm and simultaneously landed a shocked and downcast SPW on our collective arse with the hugely appropriate Nemesis, the Bards have been responsible for over 30% of all our defeats, more than twice as many as any other team.
---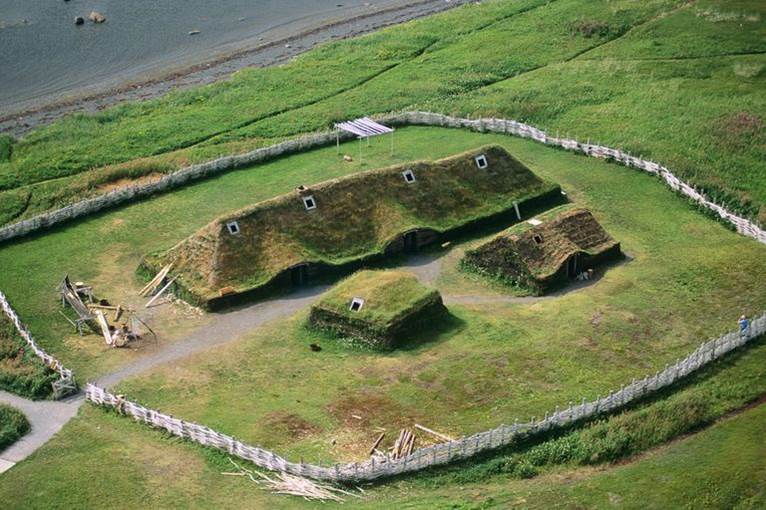 The Vicious Vikings conquer America long before Christopher Columbus
(R2/Q6)
---
So it proved again tonight. The evening started badly when we were once again de-homed before an answer was uttered in anger. Not, this time, because Tony's stormtroopers had nicked our bench, but because every room in the Griffin with a screen was unaccountably occupied by groups of two and three wanting to watch the goings on at the theatre of flying bricks and smashed glass. No, me neither.
So we moved to the middle room at the back, the only one without a screen and the game got underway. We worked our habitual magic of clearing the room of non-quizzers within a couple of rounds, which was also about as long as the match lasted as a contest. The Bards were on top form, built a commanding lead within two rounds and never looked like letting us back into it. I think it was Round 5 before they failed to answer one of their questions and they regularly picked up bonuses from us and outscored us on twos.
The definition of insanity? Doing the same thing over and over again and expecting a different result. Or the Donutz playing the Bards in a quiz and expecting not to get a complete stuffing. Rinse and repeat.
---
Opsimaths lose to Albert
Table toppers toppled at the Club

Mike O'B reports for the victors
Well what a surprise! We won, and lately winning for us has become as unusual (as Raymond Chandler put it) as seeing spats at an Iowa picnic. It was an exciting contest because although we were ahead most of the time it was never enough to be a comfortable lead.

...while Mike B sums up for the losers
Well, we were well and truly done over by our visitors tonight; a merited victory for the Albert. They went ahead early on and were cruising by half time. Despite a bit of a crawl back in the second half the Opsis never got close enough.
Ashton was on sparkling form for the visitors as was Nick for the home team with his second consecutive '7 twos' haul - but he just couldn't pull it out of the fire for us.
Hilary was the evening's QM and did well to deliver quite a few contorted question constructions clearly and patiently. Many thanks, Hilary.
Mike O'B and his paddled squad were palpably delighted with the outcome, their first victory of the season.
The only slightly sour note came from Ashton who protested in the most vehement tones at the thumbnail portrait that I've been using on this page so far this season of his skipper (see above). It portrays the happy contented visage of someone at ease with the world and his flock. Nothing, according to Ashton, could be further from the truth.
---
Ethel Rodin
lose to Prodigals
A comfortable away victory for the Prods in Ladybarn

Michael sums up
Somehow, this is my fourth season in WithQuiz but likely to be my first full season - sojourns in London, Northern Ireland, and Oxford having constricted my availability thus far - and so this was my first trip to the Ladybarn Social Club. Despite a misguided choice of Kopparberg for the first drink, an erroneous decision that was perhaps taken in pursuit of a madeleine moment to evoke memories of my undergraduate days, it was an enjoyable evening.
The Prodigals are suffering from vertigo these days. Top of the league? Dizzy height indeed. Having snuck past the Dönitz last week thanks to some (actually unintentional) Ferguson-style mind games, we faced a potential comeuppance against Ethel Rodin, a stalwart of the top half of the league. Yet within two rounds we were 16-6 up, our hosts never closed within seven points, and we ended up winning by the frankly inconceivable margin of fifteen.
---
'Farewell to these shores'
19th century couple anticipate Brexit and leave for Oz
(R8/Sp1)
---
---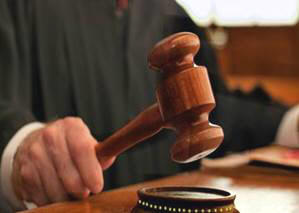 Quiz paper set by...
Mantis Shrimp
Average aggregate 77.3
A very respectable average aggregate for a paper that truly upset the form book.
Mike O'B has first shout...
"Although it was not to my taste, having a bit too much music and science in it, the others seemed to find it OK and the aggregate score was perfectly acceptable. Ashton revelled in the Post Code round - mind you I think Mike Bath felt as I did since he was sitting directly behind me and all I could hear most of the time were gasps and sighs. Eventually, I came to understand how Mr Huskisson must have felt as the steam engine bore down on him. But all in all it was a worthy effort from the Shrimps."
For me the paper was pretty exasperating (as Mike O'B indicates above) - but as Nick suggested to us at the close it was a nicely constructed effort full of craft and thoughtfulness with plenty of points on offer. It's just me, I guess. I don't like sci-fi and have never been able to get excited about space odysseys or Greek ones for that matter. And as for pop music .... My only moment of triumph was to pull Phoenix out of the fire in Round 2.
Well done Shrimps I was well and truly stuffed.
Kieran's views were....
"No complaints about the paper, only five unanswereds, 3-2 against us but a ten point victory margin makes that meaningless. Just not our sort of paper. The most interesting thing I learned all evening was that Coronation Street's Tony Warren used to paint the toe nails of Mrs Tony Hammond. I'm assuming that this was by invitation, if not - even in the pre #MeToo era - I would expect action to have been taken and the world denied Martha Longhurst expiring over a glass of stout and Ena Sharples' trenchant opinions over what should comprise half a dozen fancies."
---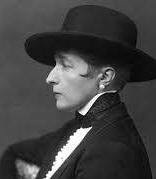 Radclyffe Hall
Ground-breaking lesbian author
(R4/Q2)
---
...and unbeaten History Men skipper Ivor has these observations...
"Good questions and with a combined score of 78 the right level of hardness. Who would have thought there were so many mission names to Mars that could be used in a quiz? Who would have thought we are so old that even 1980s pop (Bon Jovi and Janet Jackson) were beyond us yet Bobby Pickett and the Cryptkickers were recalled in an instant? For that matter who would have thought Tim knew a Kate Bush song?"
And on to Damian to cast his views to the wind...
"...the quiz itself was a typically fascinating, if extremely wordy, affair from our fellow ex-Turnpikers, the Shrimps. Much reading (and grammatical corrections) to be done by the QM, and plenty of careful listening to be done by us but some very inventive and cleverly crafted stuff in there. We particularly liked Round 3's Postcode round (despite the rather complicated pre-amble) and Round 4's 'Hal' theme from one of my all-time favourite films, 2001: A Space Odyssey.
Finally Prodigal Son, Michael, sums up with a few thoughts to ponder...
"Inevitably, as winners, we had few problems with the paper. Perhaps it favoured us slightly, but sometimes that's a reflection not of the balance of the paper but of the particular knowledge sets of the respective teams. Indeed, an unanswered question in one match might have been an easy 'two' in another. The effort put in to some of the rounds was admirable and, as ever, it's good to be reminded that science is not a sin.
Shrimp papers, it must be said, suit us (and especially me) because they represent a rare time that questions are posed by anyone else of vaguely the same generation. Absent, therefore, were questions about dreadful sitcoms of the 1970s, local by-elections of the 1980s, and the other transient, ephemeral crap that sometimes - in my opinion - blights WithQuiz papers.
Okay, that's perhaps unfair and a touch flippant, but there's a serious point here. I'm an historian: I'd like to think that I understand the difference between something that's of historical value or of enduring interest, and something that is just 'old' and therefore genuinely 'before my time'.
So the problem in the long term for this league will be addressing the balance of questions between 'old stuff', 'important stuff', and 'modern stuff'. I would define 'old stuff' as subject matter with which someone is familiar simply and only because they were alive to experience it. For example, a mildly successful but quickly forgotten film from 1971 would be 'old stuff' that someone born in 1988 would never have good reason to see or know about. Yet other films from 1971 such as The French Connection, A Clockwork Orange, and The Last Picture Show are 'old' but also 'important'. I hope that made sense, because I think it matters: the league needs to attract younger quizzers to keep it alive, and questions about purely 'old stuff' will simply drive them (us) away."
And just a few words from me in reaction to Michael's comments....
Dead right! I'm as guilty as the rest in bathing the occasional question I set in nostalgia for past days' cultural dross rather than selecting subject matter that is 'significant'. Of course yesterday's crap is no better than the day before yesterday's crap and I guess there may have been one or two questions this week that homed in on recent crap.
Anyway on the positive front earlier today I was contacted to see if last year's Edinburgh University Challenge skipper, Innis Carson, could turn out for the Opsimaths. Good news. Of course he can! Bit by bit (to paraphrase Colin Welland at the Oscars a few moons ago) the 'Brats are Coming!' - crap questions or not.
---
---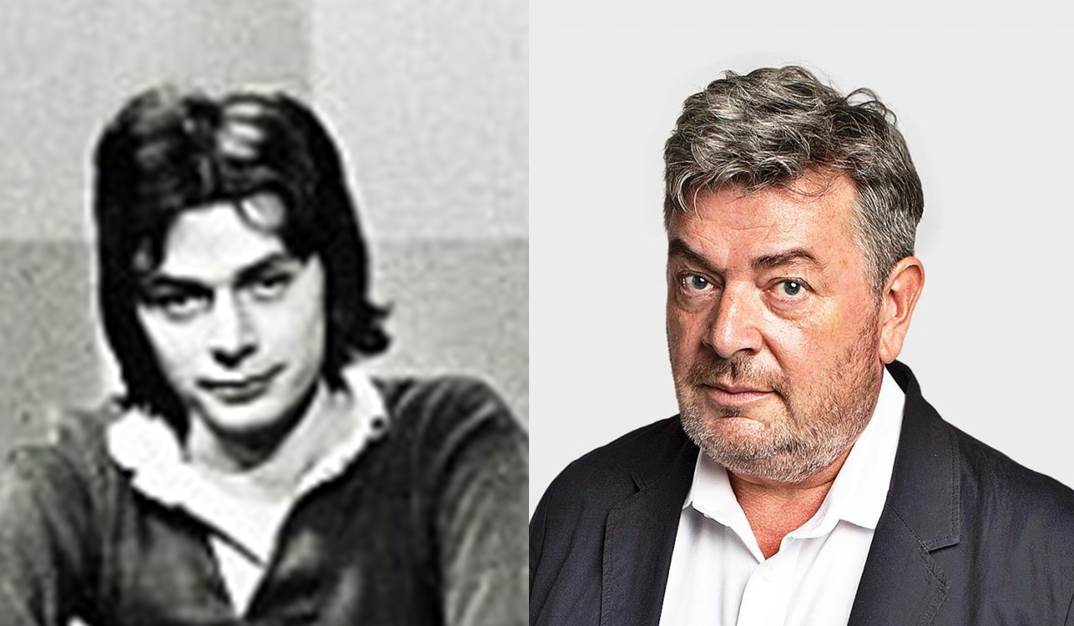 Redemption for the silliest
(R6/Q6)
---
Question of the Week

...nominated by myself goes to Round 6 Question 6 and recalls how even the silliest of us can find redemption ...

5. Which journalist and TV presenter wrote the 2009 work, Voodoo Histories: the role of Conspiracy Theory in Modern History? In 1975, he was on the Manchester team on University Challenge, and was heard to give answers such as "Trotsky", "Marx" and "Che Guevara".

For the answer to this and all the week's other questions click

here.
---
...and also
It does seem likely from Damian's report above that the Charas will stage their home matches from now on at The Albert in Withington, just a few doors up from The Victoria. I have changed the 'WQ Teams' page accordingly.
---