Dunkin' Dönitz beat Opsimaths
A comfortable victory for last year's chimps as they move back up the table

Metaphorical Mike B reports
Earlier this week I binged myself on Dynasties - that is to say I watched the first 3 episodes of David Attenborough's latest celebration of wildlife. The last of the three I caught up on was the first broadcast, the tale of a troupe of endangered chimpanzees in the Senegal forests. They were led by an alpha male called David (though how he came by that name remains a mystery since all his fellow troupers uttered in his direction were the occasional screeches). David had been leading this troupe and bagging the best of the chimpettes for about 13 years (they thought) and was now becoming a little vulnerable to other, younger alpha males seeking to gain the crown. He was old and physically weaker than he'd been in his pomp; nevertheless his wiliness helped him ward off the threats - just. Wounded by rivals in a night time raid on his home patch David lay stricken close to death. But against the odds he recovered, rejoined his troupe and lived to fight another day - though surely his reign will soon come to an end.
Anyway tonight's Dunkers/Opsis tussle turned into a rout with the incumbent troupe of Champs home and hosed 13 points in front. Bob was as ever imperious in the QM's chair and shortly after the start had forced the single TV viewer into another lounge so that we could turn the PSG v Liverpool commentary onto 'mute'. The Opsis struggled with the popular culture questions which the 'by a gnat's whisker' younger Dunkers seemed to manage OK. Having said that I did relish the 'Keats/On the Buses' run on question (maybe Keats was regarded as 'crap culture' by early 19th century quizzers - who knows?). Fair play the Dunkers were on top form and (as Kieran said at the close) achieved most of their winning margin through steals on questions that stumped the Opsis.

and Kieran puts his side of the tale
WithQuiz - the only forum where the answer 'Esther McVey' could be followed by another politician not outdone in sheer awfulness by the member (and I use the word as pejoratively as is possible) for Tatton. Here's looking at you Herpes.*
In tonight's Classico (or maybe now SuperClassico), as we welcomed the Opsis charabanc to Heaton Mersey with the traditional greeting of flares, bricks and pepper spray, and with any faint interest in this year's title race for the Dunkers on life support, we weren't feeling at all confident. Hence the bricks and the pepper spray. Yes these matches always carry an extra edge and, yes, the Opsis are very long-standing and enormously respected friends and adversaries. But the teams' respective form so far this season could mean only one outcome. And yet, and yet..... It is the match that puts us on our mettle more than any other and we regard it as THE derby - hence the Classico sobriquet I gave it a few years' back. And in a derby / Classico anything can, and usually does, happen. The ridiculous, improbable, impossible draw we salvaged at the Albert Club last December being the latest example of what Mike termed the micro-climate that envelops both teams on these nights.
---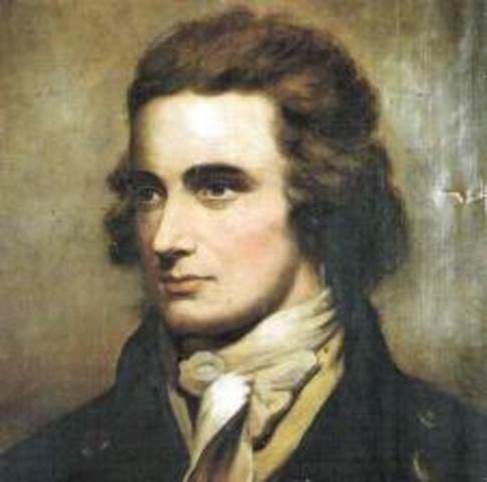 Dave's £0.5M Park
(R2/WWTBAM)
---
And after all that build up - it was as close to a breeze for us as it has ever been! Six points ahead after Round One, seven by half time pulled out to twelve and finally a win by thirteen. Only four unanswereds, 3-1 against us, and 2 of them were mine - have I ever mentioned that I'm convinced seat four always gets a raw deal? Last season we took an absolute tonking on a Prodigals paper from our chronic Nemesis the Bards, a result that set up the heart-stopping season finale against the Shrimps a few weeks' later. This time around the gods and the Prodigals smiled on us and the Opsis got to experience a carbon copy of our despair back in March. Just a paper that was right up our street - i.e quite a lot of lowbrow 'pop' stuff (we really know very little about anything important) and not much on our guests' favoured subjects. So Anne Marie, Danny, Dave, Michael and any other authors I haven't name checked - THANK YOU SO MUCH.
To return to a theme I've not visited so far this season we got them in bonuses (8-3 in our favour, a ten point swing, more or less the winning margin). We even won on twos, 12- 7 with Nick's opening bat 6 twos heroic but, sadly for him, futile. It's not felt like this at all so far this season and it was topped off by watching the champions elect crash and burn in Paris. Something that all of us, blue, red, Bradford City and Evertonian could share. And we even got rid of the one football spectator in our room at half time. I think the wild cheering for Neymar's goal may have speeded his exit.
Our season is still alive - barely - but in better shape than it was at the start of the evening. So much so that Barry is willing to forego the feast of attacking football, beautiful patterns and goals, goals, goals that Arsenal will be putting on show at Old Trafford next Wednesday, in order to take on the Historymen in their Red Lion lair.
---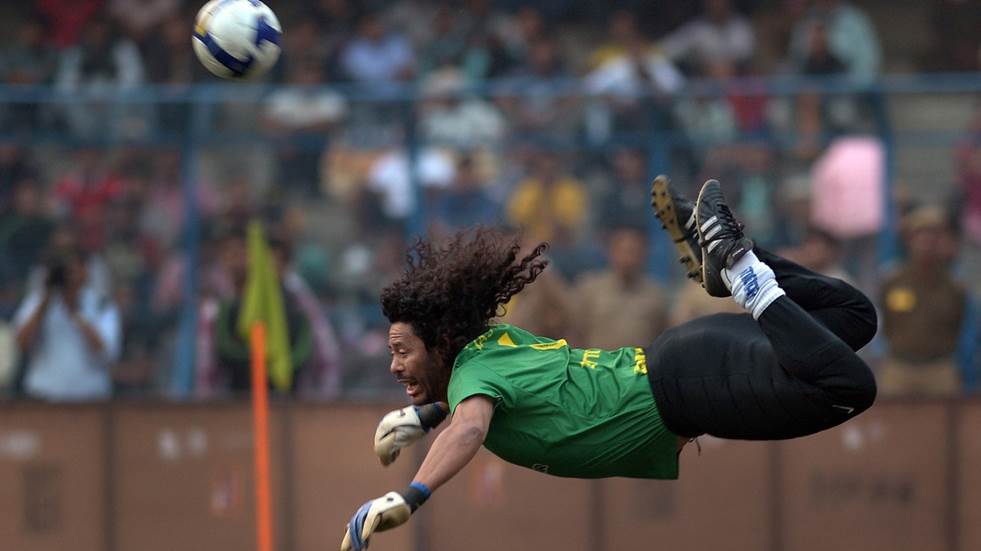 Goalie with a sting in the tail
(R6/Sp1)
---
We're not at home again until the end of January so we wished Bogota Bob happy Chanukah, Christmas, New Year, orthodox New Year, Chinese New Year (just in case) - Diwali has already passed - we checked - and a catch-all happy everything to cover any omissions. God knows where he'll go or what he'll get up to but I'm hoping for at least one new hat adorning the Ganley bonce when we meet again. Whatever flights of fancy I come up with about Bob in these ramblings the true story is much, much more jaw slackening. Happy all of that Bob, and thanks for being a brilliant QM without equal for so many years for us.
On to next week with a renewed spring in our step. Barry vs. Anne, United vs. Arsenal - there's an unholy alliance in the making.
* In last season's cup final paper the Charas set a rhyming couplet round which paired Arlene Foster with Herpes Zoster, a truly great WithQuiz moment.
---
Mantis Shrimp beat Electric Pigs
A big margin of victory for the recovering Shrimps

Rachael shares her thoughts...
We had a very enjoyable evening at the Woodstock with our delightful opponents who were great company as usual and the paper was skilfully delivered by our expert QM, Liz.
This might be one of our highest ever scores and the final score could have been even higher for us had we not managed a couple of very near misses: "What hath man Rotten Tomatoes" rather than "What hath god Rotten Tomatoes" in the run-ons and my blurt of The Secret History of the Kelly Gang rather than The True History of the Kelly Gang, both of which our kind opponents generously offered to let us have but we had got the answers wrong so we declined.
---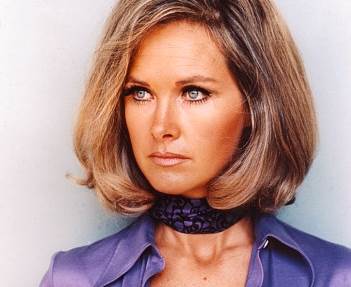 Mrs Holmes
(R4/Q3)
---
Albert lost to History Men
The closest of victories for the visitors in the Fletcher Moss

Ivor reports
Winter might be on its way but you would not think so in the Fletcher Moss. The gas fire in the front parlour ensured a temperature akin to a Sheffield blast furnace. At half time our team managed to retreat to a more distant corner which removed the shield from our opponents who suffered in turn. Fortunately someone was found who could turn the gas off - probably the simplest question of the night and the most satisfying answer. We often compare and contrast our venues - for decor, beer prices, conviviality, etc. - but I think the Fletcher Moss is the warmest, with the Griffin a close second. Which gets the vote for the coldest?
As the score indicates it was a neck-and-neck match. Not for the first time it was level pegging with two questions remaining and a head to head between Eveline and me. On this occasion I got a two on Daniel Radcliffe whereas Eveline needed to confer for a one on Elizabeth Olsen which was sufficient to get us to the winning post first.
---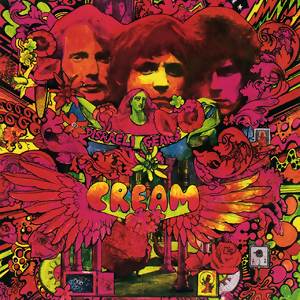 Cr

ème de la Cream

(R1/Q2)
---

and here's Ashton's account
We were down to two regulars this week. Jeremy was off carousing at a lawyers' shindig whilst Mike O'B had been asked to give a reading from his latest tome about the First World War to a historical society in Crewe. His burgeoning literary career means that such requests are becoming more frequent. Apparently they take place amidst scenes reminiscent of early Tom Jones concerts as wan young maidens have to be carted off, overcome by an intoxicating mix of proximity to their literary hero and the racier sections of his potboilers.
Mary forewent an evening of flying underwear in West Cheshire to read the questions and we welcomed Steve and Simon on debut. Both acquitted themselves admirably and were impressed by the quality of the questions. Sadly, I stank the place out in the first half, contributing not a single point to the cause. I was rather glad that Mike and Jeremy weren't there, given that the Albert team is not known for its sympathetic understanding and tolerance of failure.
Things improved after half-time but the History Men had an infuriating habit on the night of pondering blankly for a few minutes then suddenly having a light bulb moment just as they were about to pass the question over with us ready to pounce. When this happened for the third time for David with 'Mai Tai-ycho Brahe' we knew it wasn't going to be our night.
---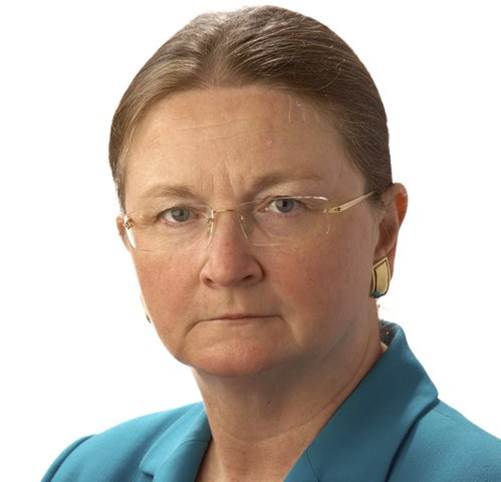 Glynis takes an early Bath
(R2/University Challenge)
---
Ethel Rodin beat Charabancs
A 4-point margin in favour of the home team at the Ladybarn Social Club

Damian reports
Once upon a time we could have called this a derby, but a visit to our old haunt to engage in yet another tussle with the new Lords of Ladybarn (or should that be Mistresses?) concluded with yet another defeat for us. It seems Ladybarn no longer smiles on us and has consigned us to the realm of old and no-longer-so-familiar-faces. I don't think we have won a quiz there since we became the visitors rather than the hosts.
As the scoreline indicates, this was a close-run affair with both teams neck and neck from start to finish. There was never more than a few points between us but, significantly, those points were always in Ethel's favour since we never led at any point (though we ended the first half tied). The final score probably flattered us ever so slightly as Ethel very kindly conceded us a point for my desperate effort to dredge up from the deepest recesses of my ageing brain the surname 'Olsen' in connection with the twins Mary Kate and Ashley despite my having no idea they had another sister who was the actual answer to the question!
---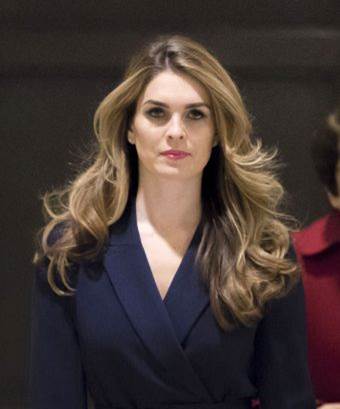 ...but despair for mankind
(R8/Sp2)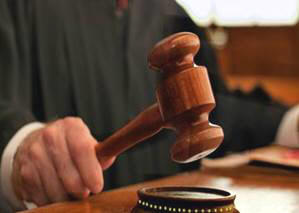 Quiz paper set by...
The Prodigals
Average aggregate 75.5
Well, a pretty good average aggregate which is pleasing since a few years ago the overall season's average per match was down in the 60s. We do manage these days to send more quizzers home on a Wednesday with a feeling of individual achievement, even if their team lost.
Sadly I can't say this was the case for me this week. I left the Griffin with my tail between my legs having scored no twos and barely understood the context of many of the questions yet alone known their answers. I note from the email I received from Danny with the paper attached that Michael had a hand in the compilation of 4 of tonight's rounds and he is clearly on a mission to focus the questions on more up-to-date gen (although I suspect it was him who sneaked the 'On the Buses' reference into the Run-On questions in Round 5 - just to make a point).
---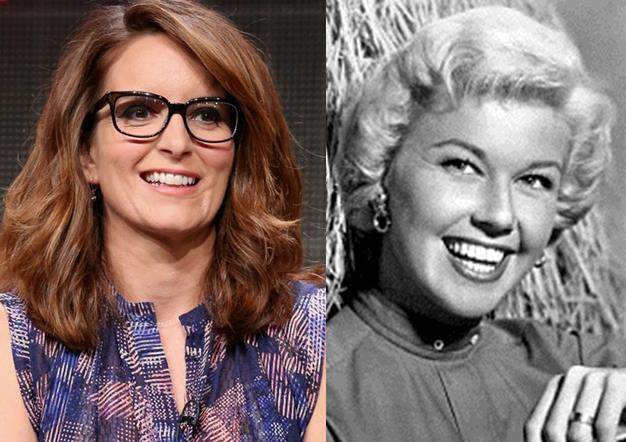 Unlikely sisters - part 1
(R3/Q4)
---
And while we're on about tonight's Run Ons round.... following the outrageous Raft of the Medusa/Who's Afraid of Virginia Woolf pair in the first question both the Opsis and the Dunkers were wondering whether the answer to question 5 might actually be Ode To a Grecian Urn/On the Buses. Fortunately either Nick or Hilary (I can't remember which) thought of Endymion just in time.
Hey ho! Michael's right; we do need to make the whole thing more relevant to younger quizzers and as Doris Day (ref: the excellent 'Sisters in Rhyme' Round 3 Question 4) might have said to veterans like me "Move Over Darling" - oh, and happy birthday Michael!
So what did Ivor think about tonight's offering?
"Plenty of praise for the paper. Steve from the Albert was making his debut and was most impressed (and impressive as he got 4 twos). I reckon he will be browsing the 20,000 questions in the archive for more nuggets. This was a paper that does not give the impression of being rustled up on a Sunday afternoon. Good ideas, well crafted and the right level of difficulty. At times I thought more erudite than usual- until the Celebrity theme round and the 30 year old modern stars of sport and entertainment moved us on from 19th century PMs and ahem…On the Buses... BTW it is 50 years this week since Reg Varney was featured in the first report of someone withdrawing money from an ATM machine along with two scantily dressed young ladies. It was a different world..."
---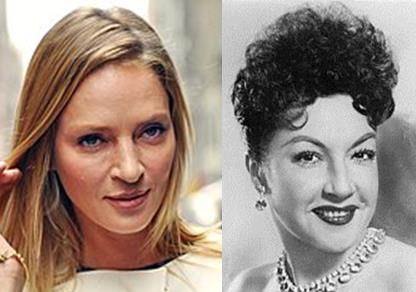 Unlikely sisters - part 2
(R3/Q5)
---
...and Damian's view from Ladybarn...
"We found the Prodigals paper just a little bit on the curate's egg side with some interesting stuff of the traditional historical variety interspersed with perhaps rather too much modern pop and film culture for our jaded tastes especially in the second half. Those questions even stumped our closest attempt at a youth policy (i.e. Graham) so what chance did the rest of us old dinosaurs have?
Ethel were definitely more 'down with the kids' and less primeval as they got quite a few steals from us on those questions. I don't think we got any of the hidden themes and found one or two of the run-ons a tad laboured (I would probably have gone for a two on the Raft of Medusa/Who's Afraid of Virginia Woolf question but didn't see how it ran on until the rest of the team assured me it was the right answer). However we did especially enjoy the prime ministers and rhyming couplets rounds.
"
---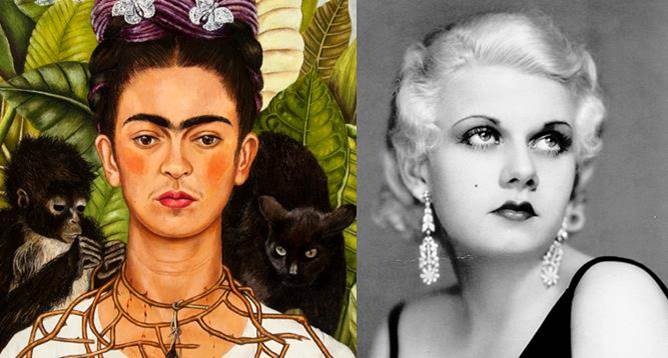 Unlikely sisters - part 3
(R3/Q6)
---
...and Ashton's from the Moss...
"A great showcase of the high standards of question-setting in the league these days and it was good to see the paper gain the approval of our guest players, both of whom have experience of other leagues. It certainly rewarded the effort of a few minutes reflection as the History Men amply demonstrated to our frustration. I'm not sure we would have done much better with our regulars playing, although Jeremy is a huge Jake Bugg fan and Mike would have been all over the Olsen twins."
...and finally Rachael waxes lyrical...
"It was a very enjoyable paper, we were pleasantly surprised by the proliferation of pop culture questions which benefitted us greatly. In fact the whole paper just suited us. We wouldn't say no to more papers like this. The various themes were also well handled, though a couple of the run-ons did elicit groans!"
---
Question of the Week

The 'Sisters in Rhyme' Round 3 went down really well at the Griffin so I've selected the final question of this round which had the most unlikely and amusing pairing...

Dukinfield-born actress who was a cast member of both Coronation Street and Crossroads in the 1970s, but who is best remembered for her role in an extremely long-running BBC comedy series in which one male character had an obsession with her stockings.

American poet, novelist and short-story writer who is best remembered for her semi-autobiographical novel The Bell Jar, first published in 1963.

For the answer to this and all the week's other questions click

here.
---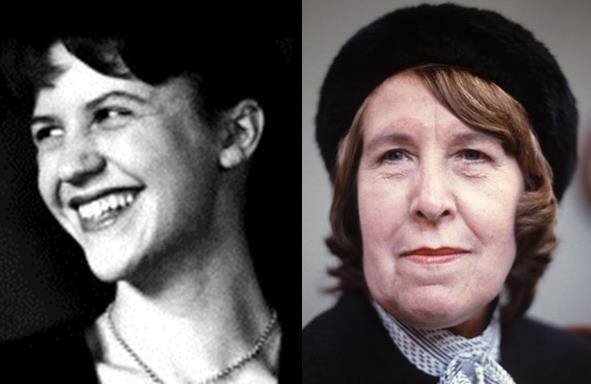 Last of the Summer Rhyme
(R3/Q8)
---