Albert beat Prodigals
The table-toppers fall to Albert

Mike O'B's report...
It was good to see Dave looking better - a true sporting gent. As for the quiz I haven't had so much excitement since the last Margarita Madness Night at The White Swan. The lead changed hands several times but after a sluggish start we managed to crawl home on the last few questions of Round 8.
The Fletcher Moss was packed with United fans and the front bar was closed for some meeting so we had to send Eveline into the snug to clear a space. A few seconds later a startled young couple staggered into the space we were vacating. I think she told them it would be very difficult to hold hands if none of your fingers were working. Our favourite question was the second Spare in the 'hound round'. Are the Donuts considering leaving the Griffin because they want to, or because they have been requested to? I think we should be told.
I was touched by Ashton's comments last week about my ability to charm the young ladies of Crewe. Alas most of the women in the audience were of an age where not only would they require their carers to help them off with their underwear, but also throw it for them. Mind you I was giving the now banned leggings an outing so some hysteria would have been in order.
---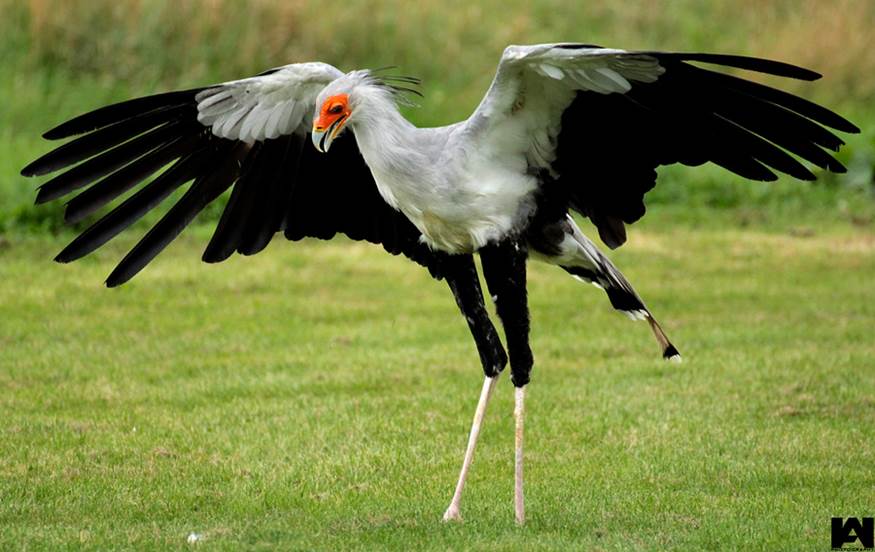 The bi
zarre Secretary Bird could have been in Round 4 or 5
(R4/Q10-TSB)
---

...losing visitor and long term Red, Dave, sums up...
A very convivial night at the Fletcher Moss where the Prodigals just came up short in last night's quiz. Our gracious hosts made allowances for my incapacity as team-mate Jimmy not only had to deal with the football match traffic that the 20-times champions of the league generate, but had to wheel my charabanc into the literal heat of quiz battle.
It was a good tussle, going backwards and forwards, with the Albert just easing ahead in the doggy round. John, Kate and Jimmy kept us in the hunt in a valiant effort, but the Albert were as tough to beat as always. In the process, I slandered Max Planck by associating him with nuclear development during WWII and felt a right plank myself when the Albert picked up the bonus.
Special mention to Mary, whose eloquence in the QM seat was impeccable, above a Didsbury Blues gathering and the cacophony a comeback from the three-times European club football champions generates. Eveline and her team bought me a consolation drink for about the thirtieth time – though I doubt she has bought me one with so little alcohol in it before. No need for a paddle of rebuke. Well played both teams and well done the Albert.
---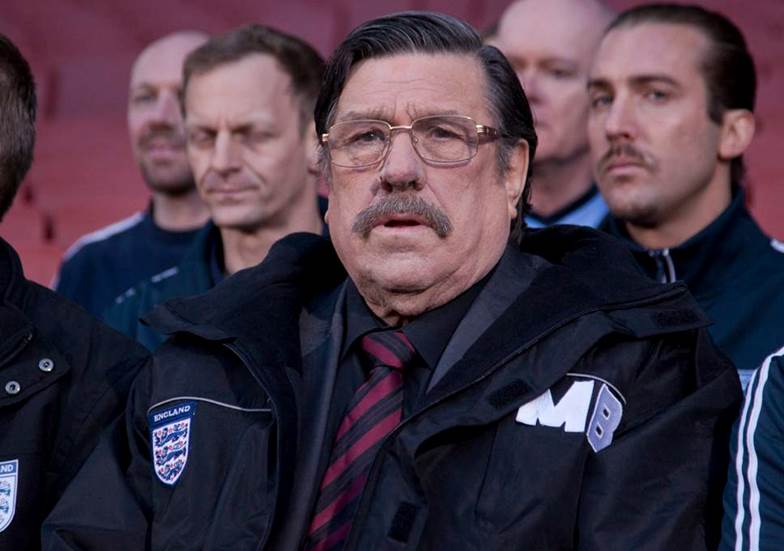 Fag packet manager who gave Ron Benson and Tony Hedges their international call up
(R8/Q4)
---
Opsimaths lost to Ethel Rodin
The narrowest of victories for Ethel

Mike B reports...
The Albert Club was full of football and tennis this evening so we decided to play upstairs at Ethel's Ladybarn base where all that disturbed us was the plop of the occasional snooker ball reaching a successful destination on one of the table's round the corner from our quizzing eyrie.
I was QMing giving 'baby' Opsi Innis another chance to demonstrate his skills. As it happens Innis hails from Milngavie (R8 Spare 1) so was able to correct my ignorant Sassanach pronunciation (apparently it's spoken 'mull-guy'). For him it is not only the start of the West Highland Way but also of his own long trek south. Nothing, he indicated, defines Milngavie more than its role as a point of departure.
The Opsis had their nose in front (just) for most of the contest but slipped up on the final pair with Rodin's Greg getting 'Collyhurst' for two and Opsi non-cricketer Hilary needing to resort to a natter with her team mates to get 'Jack Russell'. So victory for Ethel by a single point at the last gasp.
We were pleased to have setting duo John and Damian spectating and ready to offer some defence of their work - though none was needed since the question paper was a finely tuned effort.
In order to keep things topical I checked my phone every so often during Round 2 to see if the sad ranks of Brexiteer resigners had grown during the time it had taken to deliver the round - but no such luck.
A well earned victory for Ethel which keeps the table wide open as we run up to Christmas. Everyone keeps winning and then losing - which is just the way it should be.
---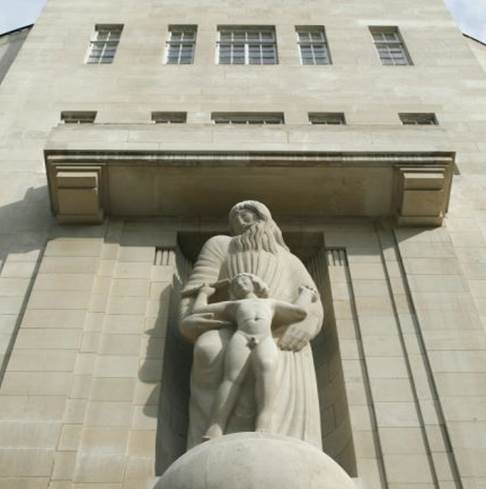 "Nation shall speak peace unto nation" – a load of old cock?
(R1/Sp2)
---
Bards beat Electric Pigs
A comfortable win for the Bards

Tony reports...
I am afraid tonight's paper produced a very one-sided game at the Parrs Wood. We won the toss and elected to go second and by the end of the evening had outscored the Pigs by more than two to one. It would have been more if I hadn't guessed "man" as opposed to "woman" as God's second mistake, on the basis that his first had to be the camel. Equally my fault was only thinking the Irish Setter referred to Fr Megson and not to dogs generally until question two of that round - thus guessing Tijuana as the Mexican province instead of a state named after a shivering little runt of a dog in a handbag whose name I can't spell. I hope it wasn't a totally unbalanced quiz as opposed to our brilliance on the night or the Pigs' having a night off. Bernard, Tom and Jim all came up trumps at various points in the evening so we at least have no complaints.
---
History Men lost to Dunkin' Dönitz
An edge of the seat result which the Dunkers just inched

Losing captain Ivor reports...
Last week we edged in front in the last round to win by a point. This week we were overtaken in the last round to lose by a point. We had been ahead by 6 points with three rounds to go but as seasoned quizzers know that is never enough against the Dunkers.
We had to relocate to the Albert in Withington (association football again disrupting the Red Lion) where at least there was a TV-free ambience and the gentle sounds of 70s pop from Lulu to the Archies, with a sprinkling of early Bowie. It really was like Life on Mars (the TV series).
Quiz stats showed a combined score of 75 with 9 unanswereds and each side scoring 10 twos (and everyone getting at least one 2).
---
The first Time President
(R1/Q3)
---

...and Kieran's view...
Well we haven't had one of those for a while.
The troupe of endangered champs (let's call them the Super Troupers), led by the old, weak and vulnerable, but wily, yours truly, trooped their way to the Red in deepest Withington as they have done for more years than any of them can now remember. Thwarted by a pub full of the weak of mind, and dismal in spirit, gawping at the on-screen action (?) from the Theatre of Screams, they staggered on with little enthusiasm and less urgency to the Albert, vacated for the night by the setting Charas.
Wiliness was key in avoiding the young alpha males listlessly hanging around the graffitied, shuttererd shops and ancient empty takeaways too dead for eating, that litter a Wilmslow Road which once (in a hazily remembered childhood) buzzed with independent greengrocers, drapers and record shops. Cash machines whirred and spluttered intermittently as the realisation that the Albert wouldn't be having any truck with contactless took hold.
It may have been fully forty years since the troupe's leader (let's call him Kieran rather than David) had set foot in the Albert but the decor and the furnishings were immediately familiar. No need for madeleines, the toilets whisked him back to a misspent adolescence in the wink of an eye. The juke box was in keeping with all of this, which was the evening's major plus, as belting song followed banger and preceded all time classic. I have found in- pub entertainment to rival the Travellers!
---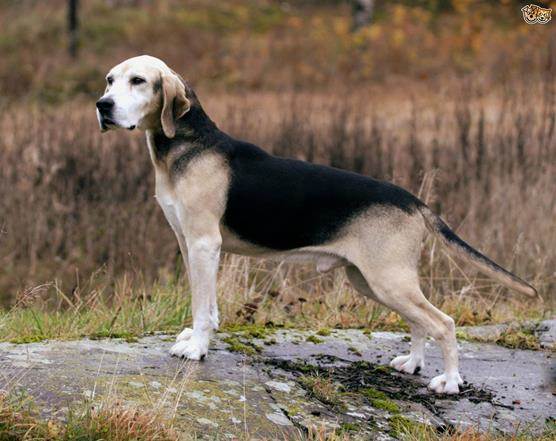 Kieran trying to pick up the scent?
(R8/Sp2)
---
On a such a 'trip back in time' night, the champs decided to disinter one of their classic performances from what were the glory days - winning right at the death from an impossible position having been behind for almost the entire contest. Like Mick, Keef, Macca and co. shuffling about the stage and occasionally hitting on the right chord sequence or faded muscle memory producing a shimmy and a strut at just the right moment, correct answers were dredged up from time to time, and more frequently as the tired old troupe warmed to the task and half glimpsed what had once made them great.
Fittingly, the 86 year old (happy birthday!) Richard Penniman was the turning point as the Historymen's six point lead shrunk and withered to nought at the start of the final round and from then on there was only going to be one result, Ivor's final two giving some respectability to the score in an already lost cause.
---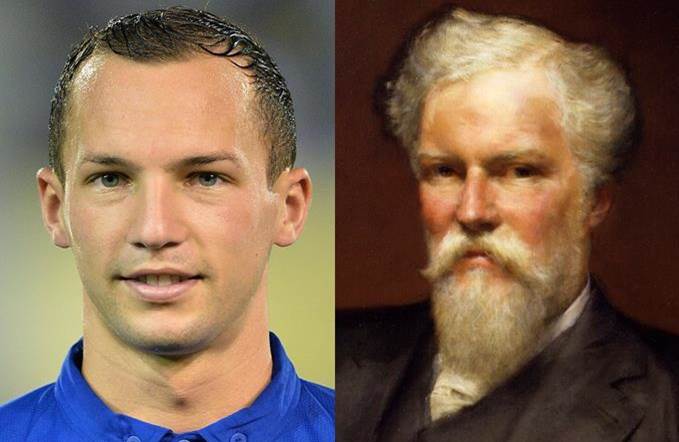 Strangeways Blues
(R6/Q7)
---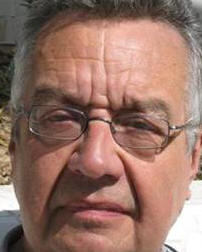 ...and QM Mike H's view...
The History Men were forced to decamp from Lion to Albert (cue for a famous poem?). Tim was suffering from jetlag on his return from India (eleven hours flying) so Vanessa stepped in. Lion had been packed with football fans, and our usual spot packed with escapees from the football fans! Nevertheless, even at our replacement venue, the QM (me) had to raise his voice constantly and sometimes repeat questions to overcome the (mostly rather good) pop music.
The History Men started by losing the first round (not unusual v the Dunkers) but then won the second round 7-1 to forge their way ahead - and they stayed ahead for most of the contest.
By and large, it was a reasonable contest with only 9 questions going unanswered (of which two rounds had two and the other rounds just one or none). DD won 5 rounds, History Men 3.
Eventually, as is their wont, DD came back, winning the final round 6-3. Having in mind the theme of the round, the QM did not let Vanessa have Newfoundland as an answer - and although DD did not get a point on that question - the point had been lost. Otherwise, the match would have ended as a victory for the History Men. Once more the History People have clawed defeat from the jaws of victory. An entertaining game nonetheless.
---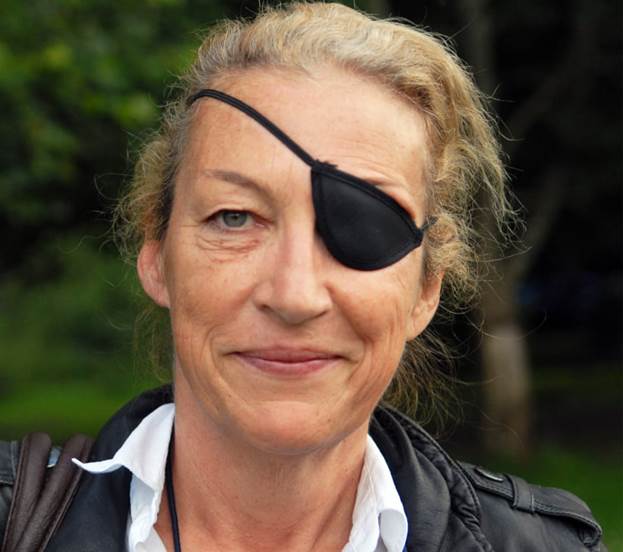 Eyeless in Gaza?
Extraordinary bravery on our behalf
(R5/Q5)
---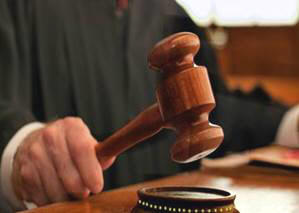 Quiz paper set by...
The Charabancs of Fire
Average aggregate 75.0
...made up of four remarkably similar individual match aggregates, namely 76, 75, 75 and 74 with two of the results being determined by just a single point.
---
Fundamentally mental?
(R1/Q8)
---
Ivor's view...
"There was some speculation by the female half of the History Men as to which Charabanc had entitled the eminent women round 'Where's my dinner?'. We assume it was not Roisin but one of the chaps with a Nietszchean-like opinion on the product of Adam's rib. Incidentally the title did mislead us (at least during the first question on the nationality of the BBC correspondent). We proffered 'Turkey' as an answer.
We were slow to spot the theme in the 'Resigning Tory Brexiteers' round, mostly because (as Robin Day would have said) they are here today and gone tomorrow. There cannot be many Tories who have not had a go in the cabinet or the junior ranks. Is it just our age that we can remember most of the cabinet in the Wilson, Callaghan and Thatcher governments but would struggle to recall anyone other than Theresa May in the current cabinet (by the way is she still in the cabinet?)?"
---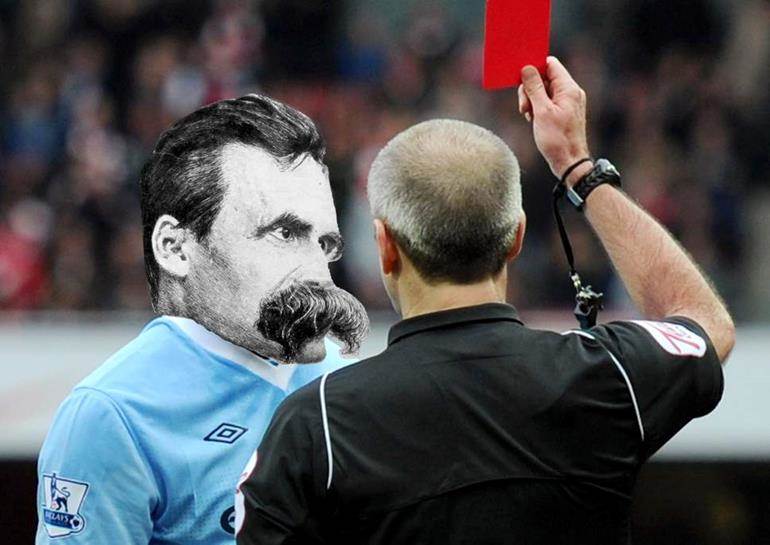 Another early bath for Nietzsche and his unruly Schnauzer
(R1/Q8 & R8/Q5)
---
...and Kieran's...
"An odd, but good, paper which produced twos, bonuses, unanswereds and conferreds evenly spread across all eight rounds - and therefore a brilliantly exciting match. So it cannot be considered anything but a success. And thank you Charas for a dog theme at the end and thanks again for my misspent adolescence and for nights at the Electric Circus, and an inexplicable fondness for Brian Kidd.
The aged, wounded, stricken troupe leader reflected on a life spent quizzing, duking it out with all the other alpha males from the Albert Club, the Parrs Wood and St. Catherine's Club. He had seen things that non-quizzers wouldn't believe. He'd seen Tony Hammond on fire in two WIST finals. He'd watched Eveline glitter in the dark outside the Fletcher Moss. All those moments were being lost in time, like answers in his failing mind. Time to die.
Or maybe, just maybe, not!"
Dave sums up from the Fletcher Moss...
"I thought it was an excellent quiz that had something for everyone. Points were earned and there were not too many unanswerables."
...whilst Mike O'B has this view...
"The quiz was a good effort by those Chara degenerates although we were a little aggrieved to pick up such a large number of unanswerables."
---
Question of the Week

The Charas have a habit of leaving their best 'chucklers' to wallow in the spare cache at the end of each round - perhaps afraid of serious quizzers sticking their noses in the air if one of these is encountered in the top 8. But for QotW these 'chucklers' are perfect - and I can't remember a better one than Round 1 Spare1...

So you are lounging in a pub in downtown Buenos Aires, watching the football. In small letters on the top left of the screen it says:

ARSE 1 - NOB 1

Which two Argentinian league clubs are playing?

For the answer to this and all the week's other questions click

here.
---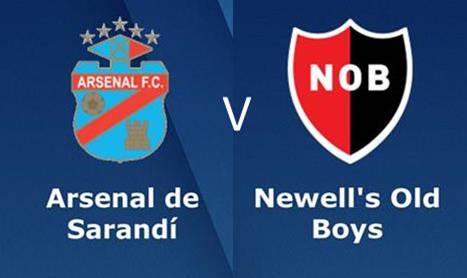 But who's bottom of the Argentinian league?
(R1/Sp1)
---
...and also
In a fortnight's time, in the last round of matches before Christmas, all 10 of our teams get to play so - as is the tradition - we invite a guest to set for us. Well this year the Opsimaths have offered to fill this role; I'll set the paper on December 19th. When 'Guest' is needed again at the end of March Brian will prepare the paper.
---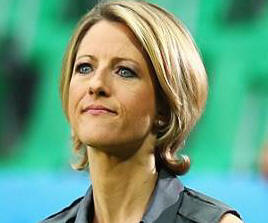 Match of the Day scores at last
(R5/Q2)
---
It is getting on for 3 months since I launched the new website design. I hope its suiting you well. By now you'll have had time to reflect and decide what you like or don't like about it with the initial impact of the change faded. Do let me know your views and make suggestions for improvements whenever they occur to you. I'm not going to change the overall structure and appearance again for a while (if ever!) but helpful tweaks or additions are always possible.
I am now well into the conversion of over 1,000 QuizBiz and Question paper pages into the new format (13% of the way through to be exact - all of seasons 2017/18 and 2009/10 plus a little bit of season 2016/17). If you press the Question papers button on the main menu at the top of each page or indeed the WQ Archive button (and then follow the Week by Week Archive link) you can see which pages have been converted since they are indexed via a button shaded dark blue rather than grey. Go and have a peek and revisit old faces and long forgotten incidents. You might even come across the 'Limerick-gate' material.
I guess the total conversion will take me between 18 months and 2 years so I've got plenty to keep me busy in my old age.
---