Prodigals tied with Ethel Rodin
A thrilling tie at the Albert Club

James reports
Ethel were 6 points behind at half time after a disastrous first round of the 'Interrogative Islands'. We gradually caught up though - and indeed would have won, but for the barramundi being different to the similar-sized barracuda (which, of course, they are...).
---
Prompted by tonight's paper James goes on to ponder about height...
The history of the world's tallest man-made structure is a fascinating one. The great pyramid of Giza held the record for millennia until Lincoln Cathedral's 160m spire topped it in 1311. To put things in perspective, 160m is 3m taller than Manchester's Beetham Tower.
Then, in the age of the competitive 'mine's bigger than yours' (as addressed in William Golding's euphemistically titled short novel The Spire) there was a period when the collapse of various poorly founded mediaeval church towers in England, Germany and France actually meant that the height of the world's tallest building was successively shorter - indeed it is possible that Giza took the lead again for a short period.
---

"Who doesn't love yer, baby?"
(R1/Q4
)
---
Mantis Shrimps beat Charabancs
A comfortable home win as the Shrimps continue their climb up the table

Rachael reports
Our first post-Christmas match was a most enjoyable affair. The Charabancs were superb company and worthy opponents as always. Though we maintained the lead throughout the match, there was never more than five points between us. We were only 3 points ahead going into the final round but a very good Round 8 saw our lead extend considerably so that the evening ended with the Shrimps 12 points in front. Special credit to Shrimp Richard who notched up 6 twos.
---

and here comes Damian...
Well, the Shrimps inaugurated the second half of their season by promptly avenging their loss to us in the first half. As Rachael points out, it was fairly close all the way through except for an utterly disastrous last round for us which fell 9-0 to the Shrimps. So the final score seems a little harsh on us after what had been, for the most part, a reasonably competitive affair. However we did all do well scoring twos with Graham notching up no less than 4 for us. It was our conferring which let us down at key moments as we managed to talk ourselves out of several correct answers. Hey-ho and welcome to 2019!
---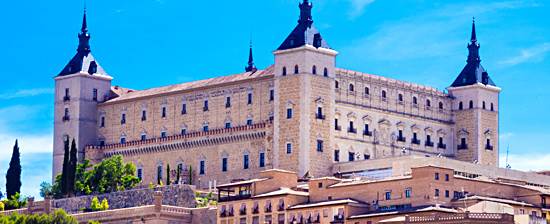 Franco's stronghold
(R1/Q8)
---
Bards tied with History Men
A high-scoring tie at the Parrswood to start the new year

Ivor sees the bright side
At least we didn't lose so our run of three defeats by a single point has been stopped. The Bards proved as tenacious as ever and despite being 7 points down with three rounds to go managed to rally with the scores at 36 all going into the last round. Fortunately Tony and colleagues were unable to come up with 'barracuda' as an answer (neither did we as it happened). Not for the first time I had the chance of glory had I scored two on the last question. No chance of that with Home and Away actresses, but luckily David rescued the point. A tie does seem to be the fairest result though, in what is always a competitive but friendly contest. It was Anne's birthday as well so some alcohol was consumed along the way.
Very strange stats: we got fewer of the unanswereds (2-4); we had 16 twos to the Bards' 9 but lost it on the steals which broke 2-7 in the Bards' favour.
We play the Prodigals next week (who beat us by a single point last time). We hope to continue our progress.
---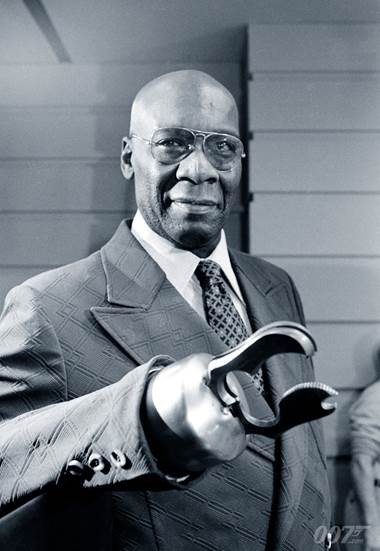 Not that much of a laugh actually
(R8/Q6)
---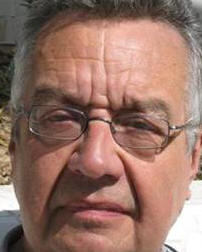 and a QM perspective from
Mike H
For me a highly suitable result between the two teams for whom I regularly QM - a tie! It was an entertaining quiz between two great teams.
I found Rounds 4 and 5 quite complicated for the QM having to turn the page back and forth. In future could we have another copy for this type of round? Also it is easier if each round is on a separate page.
Very best wishes - and a Happy New Year to all.
---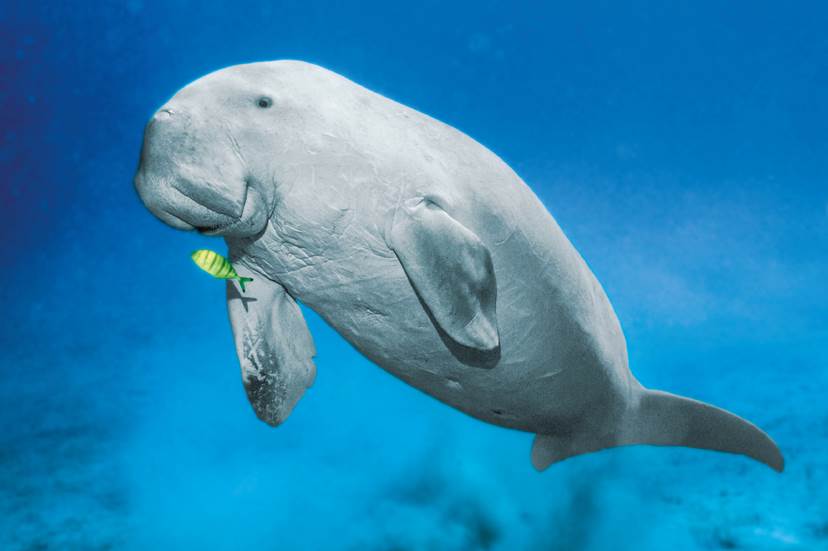 The Pigs' at sea question
(R6/Q5)
---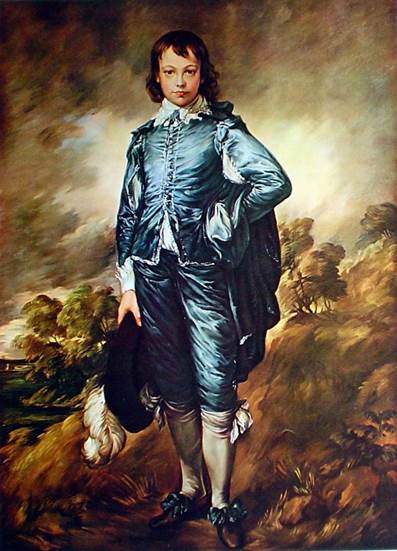 Blue Boy Buttall
(R3/Q1)
---
Albert beat Opsimaths
The home team keep their title ambitions in fine fettle with a single point victory

Howell tells the tale
It was a very tense tussle at the Fletcher Moss where Albert and the Opsimaths locked horns from start to finish. An early lead for Albert was extended, probably due to Mike O'B fishing out 'the rat of reproach' and pointing it (resplendent in a pair of Virgin sunglasses) in the general direction of the away team. By Round 4 it was level at 19-19 and it continued neck and neck up to the last question. The Opsimaths needed one point to win but none of us knew Isla Fisher and, as the abominable rat skulked back sniggering into its bag, Albert swept in to take the victory.
---
---
The Fletcher Moss is proving an interesting venue. It was pretty full when we arrived but emptied out in 'the normal room' just as we were ready to start. For a few rounds it was perfect for quizzing and then a big group turned up and it was almost impossible to hear the questions (and thinking wasn't that much easier either).
Fortunately, I felt the questions were on the whole a fair set though our slightly older Opsimath team struggled with the more modern pop culture and musical questions. Even things nearer my era were tricky! Having seen Frankie Valli and the Four Seasons 6 times, I had no idea that they had recorded Mr Tambourine Man let alone that Wikipedia considers it a "notable recording". But that didn't distract from what was a good, close night's quizzing. The Pigs' Andrew Simcock QM'd very efficiently - especially given the deafening noise for a period of around 45 minutes!
---
Holm's The Hobbit
(R7/Q6)
---
More noise erupted towards the end of the evening as jubilant City fans started appearing. With a 9-0 lead going into the second leg it might be the case that the kids are given a chance to see how they can get on. I have no idea what sort of team City will field though.
(Ed: While my colleagues were suffering the narrowest of defeats at the hands of Mike O'B and his skulking rat I was at the Etihad where the phrase 'Going for a Burton' was given a new potency!)
---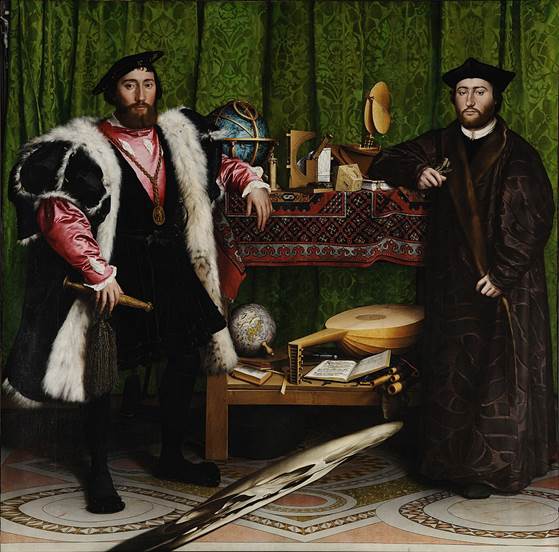 Ambassadors Jean & George
(R3/Q2)
---

and Mike O'B adds this...
This was one of the best contests the Albert has ever been involved in. When the last question arrived all 3 results were possible and it fell to us as a steal.
All the way through the lead did not vary by more than a couple of points. So our ball of dung teetered on the edge of the quiz precipice for most of the evening but on this occasion did not roll back on us. We dung beetles are safe for another week.
---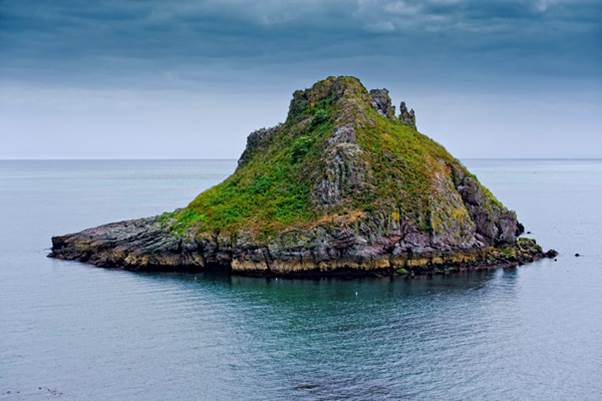 Alone and at sea but the PM's a rock nevertheless
(R4&5/Location UK/Q1)
---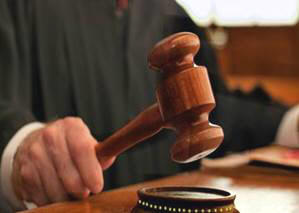 Quiz paper set by...
Electric Pigs
Average aggregate 79.8
Well ahead of the season's average aggregate and clearly well-balanced with 2 ties and a 'last question' result. So what's not to like about this week's Pigs' offering?
Rachael kicks off the feedback....
"Both teams generally enjoyed the paper; lots of variety and good solid questions. The only minor complaints concerned the pair of questions on financial acronyms (which, unsurprisingly, went unanswered) and the Scottish clan question which caused some debate. Those small gripes apart it was a great paper."
...and James adds these notes...
All in all an enjoyable quiz with a good variety of questions. The very few crap questions were paired with equally crap ones, so it was fairly balanved.
Plenty of 'rabbit out of hat' answers from both teams. Best of all:
"It's islands! Name a Scottish island, Roddy"
"What, like Harris?"
"Oh yeah, that's it, Julius Harris!"
Greg got that one.
From the 1970s, we plumped for the shite Mull of Kintyre over the two shite Boney M songs that are also in the top 10 British singles ever.
No prizes (or points) for the 'City guess a year' questions, nor the 'Make-up-words-from-an-acronym' pair - and surprisingly neither team got Tambourine Man.
Oh, and the great Ian Holm never won an Oscar, just a nomination. He's a personal favourite of mine for playing Frodo in the epic 13 hour 1981 Radio 4 adaptation of LOTR - better than the films!"
...and Mike O'B's view?
"The quiz was well balanced between those questions which invited conferral and those which depended on knowing or not knowing the answer. A really good effort from the Pigs and on top of that Andrew was kind enough to QM for us."
...and Ivor's?
This paper was generally received well. Despite getting the Tin Tin theme and humming the the melody we were unable to dredge up Stephen 'Tin Tin' Duffy (John from the Bards did get it) - and even though we spotted the 'percussion' theme we had to concede Cymbeline and only just had a last second rescue with Mr Tambourine Man.
The city foundation dates were tricky; even though we had the leeway of four years for Salford we managed to miss the mark by nearly nine centuries. There was some impressive answering on display tonight, even knowledge (one hopes not carnal) of English and French adult film actresses.
---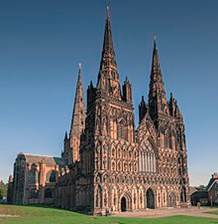 Ladies of the Vale

(R3/Q3

)
---
...and Damian's
We thought the Piggies' paper was well thought out with a good variety of subject matter on offer. Given the main recurring theme, I couldn't help but think of Islands in the Stream as a possible title for this particular quiz despite the lack of any tribute to Kenny and Dolly anywhere in it. We were all particularly pleased however that it added to the roll-call of Bingo Rounds.
Quibbles: The victims of the infamous 1692 Glencoe Massacre were surely the Macdonald clan and not their treacherous Campbell adversaries. Also, maybe it's just me, but does anyone else think that questions about London boroughs or tube stations are particularly interesting subject matter for quizzes? They're obviously fine for people living in our hallowed capital - or who visit there frequently - but for very occasional visitors like me they offer no particular insights or clues towards a right answer. Maybe I'm just being particularly grumpy because I was offered such a question as the pairing to one with an answer I could have shouted out. Nevertheless I'm sticking by my general view of 'London' questions. Rant over!
---
Question of the Week
This week The Shrimps have nominated Rounds 4/5 - Location UK - Question 2:
Which well-known island has these co-ordinates: 53.2653 degrees N, 4.4291 degrees W?
For the answer to this and all the week's other questions click here.
---
Loadsa money

(R3/Q

8)
---
...and also
In an electronic conversation initiated by Gerry Collins a couple of days after Christmas a few of us swapped emails about the 1978 Anti-racism Carnival held in Manchester.
The spark for Gerry was a short Youtube documentary film he'd come across which you can view by googling...
"anti racist 1978 manchester"
and selecting the video option. The link to the film in question is the first in the list that comes up (sorry, but I couldn't make the Youtube URL address for the film work directly from the website for some reason).
The film certainly brought back some memories for me - good and bad.
---
For those of you that follow Round Britain Quiz on Radio 4 you will know that the new series has just started. Two rounds in and Northern Ireland played Scotland with occasional Opsimath player, Paddy Duffy one of the pair representing Northern Ireland. Despite struggling with Botticelli and Jacob Rees-Mogg (no shame there then!) Paddy and his colleague, Freya McClements, triumphed over Val McDermid's Scottish combo. Well worth a listen.
---