Ethel Rodin lost to Opsimaths
5th beats 6th down in Ladybarn

Mike B reports
Hilary was icebound so I was elevated from the bench to play alongside Brian, Nick and Innis. For our hosts it was 'Ethel Classic' with Roddy, James, Geoff and Greg. Liz was an excellent QM, clear as a bell despite the clunk of the snooker balls in the background.
The Opsis went into a good lead early on but were slowly pegged back until the last few rounds when we pulled well ahead again. Nick was in good form and so was Innis our ex-UCer - despite his inability to remember Showaddywaddy from Monday night's Albert Club quiz.
As ever it was a pleasure to visit Ms Rodin in her lair. I ended the evening talking to Roddy about his recent trip to the Wham Stadium (look it up if you're unfamiliar with Lancashire football), to Greg about local radio (ALL FM, the voice of Ardwick, Longsight and Levenshulme, to be specific) and Geoff about the sorry plight of Notts County. And then to cap it all Leicester nicked a point at Anfield on the big screen behind the snooker tables. Oh, joy!
---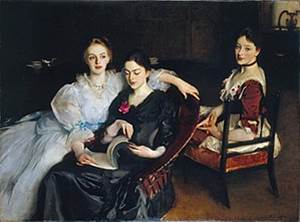 The Misses Vickers
Officially the Worst Picture of 1886
(R1/Q6)
---
Bards beat Charabancs
The Bards notch up the highest score of the evening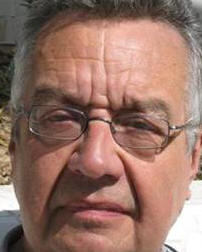 Mike H was on hand...
An entertaining evening, and praise to the Shrimps for setting a good and fairly even quiz (they needn't have worried about their 70s/80s round - I enjoyed reading the preamble and all the questions were answered, even if only 2 twos were scored).
My only quibble really was on Round 2 which was very much a guessing round once we had sussed the theme on the first question. The historical round was an excellent one for Tony who, I think, knew all the answers (Bards won that one 6-3 including a two for Tony - he also achieved three other twos during the evening).
There were only 5 unanswered questions (including two in Round 2, the guessing round, and two more in Round 8). Altogether the Charas had 9 twos to the Bards' 15. Jim had five twos and Bernard four, so the spoils were evenly spread. On the Charas side Damien got 4 twos and Gerry 3.
---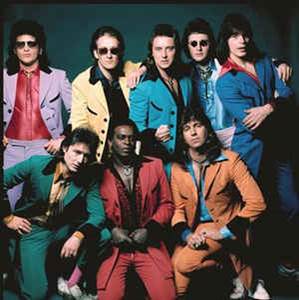 Leicester's contribution to 1970s
Rock & Roll
(R6/Q6)
---
Albert beat Electric Pigs
Albert clocks up another derby victory at the Moss

Mike O'B hot from the Fletcher Moss derby sends in his report
The aggregate suggests this was an accessible quiz. We felt sorry for ourselves at half time because by winning the toss and going first we got the tougher questions but to balance things up the Pigs got the tougher set of questions in the second half.
We trailed by one point for five rounds and opened up a slight lead in the last two rounds. Tom from the Shrimps was kind enough to volunteer to QM which he did very ably.
---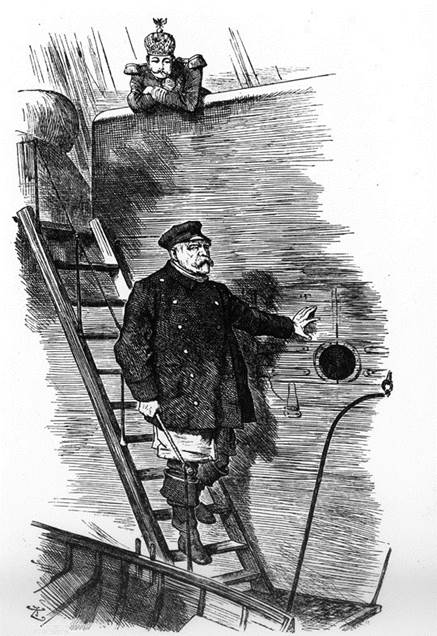 Kaiser Wilhelm II drops his star player
(R5/Q8)
---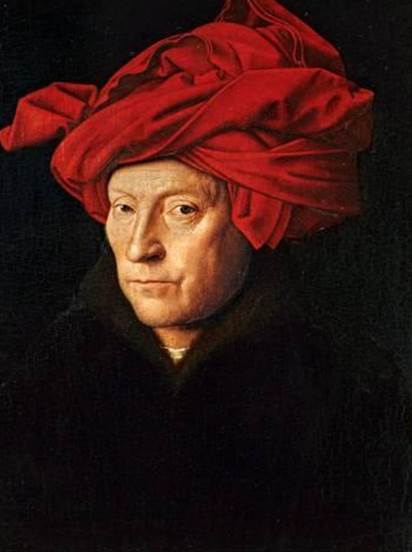 Eyck on Eyck
(R3/Q3)
---
Dunkin' Dönitz beat History Men
DD's catch up campaign continues

Ivor tells the tale
A 14-point margin of victory by the Dunkers. Perhaps not quite as great as our 15-point margin a few seasons ago, but impressive nonetheless. The Dunkers are not going to loosen their grip on the League Champions' Trophy without a fight and the second half of the season will be highly competitive.
On the predicted coldest night of the year it was pleasant for once to be in the hothouse (literally) that is the Griffin Hotel and to be entirely uninterrupted in the only room without a Premier League TV outlet. Bob was back on QM duties and the only obvious difference from our usual line up was the replacement of Anne ('the spirit is willing but the body was weak') by Alison (Mrs C). As quizzers know the fifth element of the marriage vows is "Thou shalt turn out as a substitute in a quiz even if you prefer to be at home with a glass of wine watching Netflix".
Playing second we got off to a bad start and never recovered though at half time we were still in with a shout being only 3 points behind. Sadly there was a strong element of 'wrong seat syndrome' (Kieran will report on Tim's lack of Superman knowledge), and Alison's answer of Local Hero would have been a splendid answer for a Bill Forsyth film had there actually been a Pope Hero (which is actually a more likely name than some of the pontiffs e.g. Hilarius, Agapetus, Simplicius and Symmachus). No-one could recall HMS Caroline, not even me or Mrs C (our younger daughter is called Caroline), and we drove past the ship on a bus tour of Belfast only four months ago. Round 8 was a killer (we went down 8-1 and conceded 3 steals) but at least I now know Taylor Swift is not the answer to all contemporary successful pop star questions in our league any more.
---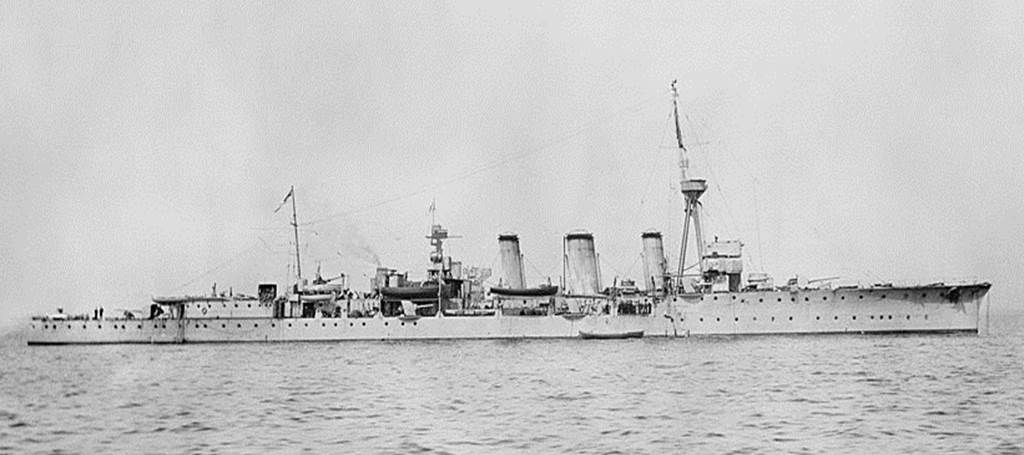 The last of Jutland
(R5/Q3)
---

and Kieran's feedback leads with his very own headline....
Elitism vanquished as failure to engage with popular culture leads to a Withquiz analogy for our divided times
This was the third of our nine cup finals (if we are to retain any interest in the business end of the season) and our most convincing win for three and a half months.
The snow might have buggered up half the country's journey to work but it was no impediment to our stalwart guests nor indeed to President Bob who returned in fine form from well, who knows where? No tell tale hat to shed any light on where our superb QM has been since November unless Helly Hansen has declared independence and set up a sports and outdoor wear republic somewhere in the Svalbard archipelago - funny that one didn't come up in the islands round.
We messed up early on in the counties round by answering Gerry Dorsey so confidently that even Engelbert would have been convinced he was the founder of Mungo Jerry and Bob duly awarded us the point. No blame attached to him of course and we quickly, and rather embarrassedly, owned up to a team blurt. The Historymen got a conferred spare for the pass over on which they failed to score but given the ultimate victory margin I don't think this slight glitch made any difference.
But then deeper into the same round History Tim was asked to come up with the county associated with Superboy Kal El. Apprised of the correct answer he dismissed it with a "well how am I supposed to know the answer to that" magisterial contempt. (Ed: "I'm with you, Tim. I didn't know this either; comic book nonsense is not on my radar"). Well Tim there's a clue in the fact that it's a Wednesday night quiz league and questions are asked and answers expected or at least hoped for in some vague manner. Shortly after he came to his team's aid on the Venice opera house question and was aghast that his team mates had no clue as to the correct answer. Well how were they supposed to know the answer to that? And there you have (with apologies to Tim who is fine company and an excellent quiz competitor - so this is all somewhat tongue in cheek) the dichotomy of our times distilled in the answers to two trivial quiz questions. Comic books or grand opera - you'd hope both would find a place in any grown up society.
---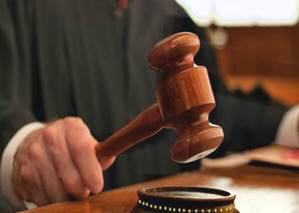 Quiz paper set by...
Compulsory Mantis Shrimp
Average aggregate 82.8
Great paper which stretched the brain cells to all parts. A goodly average aggregate as well, meaning few can have gone home without feeling they had contributed.
Down in Ladybarn we thoroughly enjoyed the challenge set by the Shrimps. In particular I have to take my hat off to Shrimp Richard who (I wouldn't mind betting) was behind the 70s and 80s round. His knowledge of Showaddywaddy hits and Are You Being Served?/'Allo 'Allo characters does him credit. Indeed it was all of 3 days ago that he was teamed up with Opsimath Innis 'Under the Moon of Love' Carson in the Albert Club monthly quiz tackling Grace Brothers questions. A full round on It Ain't Half Hot Mum is sure to follow in the next Shrimp outing. My crap culture data bank is ready and primed.
---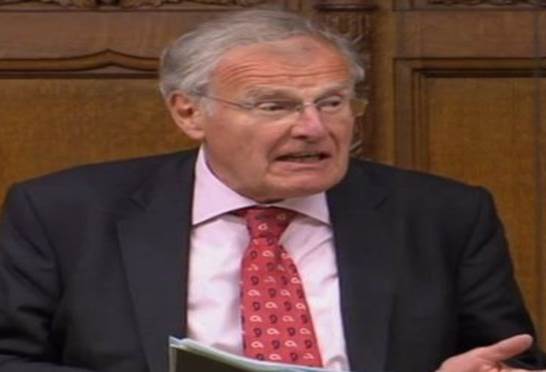 Chope - the knicker clicker dickhead
(R7/Q7)
---
Ivor and co. liked this paper too...
"Quiz did go down well and with a combined score of 82 and only 7 unanswered questions we are very content with the spread and subject grouping. Even the niche 'Charles the First execution day round' had sufficient alternative routes to an answer. The 70s/80s round we thought would be a doddle but unfortunately our hedonistic years were not spent marvelling at the naming of transuranic elements!"
and Kieran liked (most of) it even more...
A belting Shrimp paper which delivered in every way a Wednesday night quiz should; 82 point aggregate, 14 twos for us vs 11 for the Historymen, only 7 unanswered (4-3 against our visitors so no serious gripes) and all done with by 10.10.
Finally, I'm loathe to take issue with a team helmed by one of the league's leading experts on pop music, but please! The drek that Starship put out in the eighties, reaching its nadir with We Built this City, can not be described as classic by anyone unless possessed of the tinniest of tin ears. Grace Slick was part of the early adolescent me discovering this wonderful thing called pop music and fifteen or so years later she comes up with that toss. I still haven't got over it and the therapy ain't cheap.
---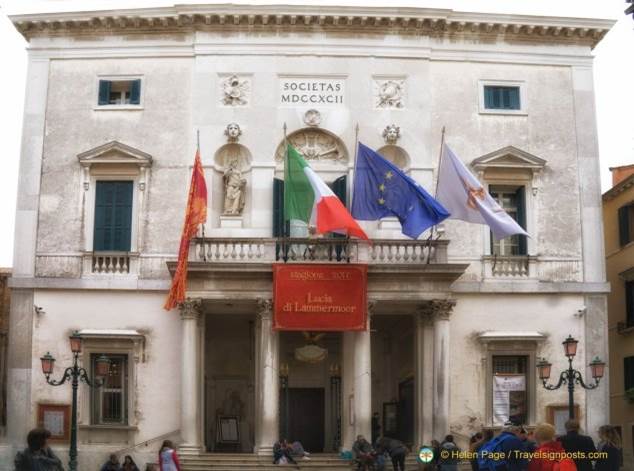 Venice's Opera House risen from the flames
(R5/Q1)
---
Question of the Week
This week I've chosen Round 3 Question 6 which I dedicate to absent History Woman, Anne, her replacement Alison, and indeed all female WithQuizzers past and present:
"A woman, especially, if she have the misfortune of knowing anything, should conceal it as well as she can." Who wrote those words in a novel published posthumously in 1818?
For the answer to this and all the week's other questions click here.
---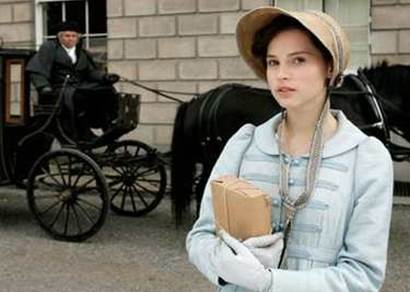 Morland of Northanger – knowing to hide knowing
(R3/Q6)
---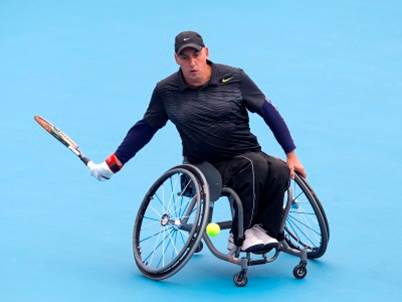 Peter Norfolk – third best in the world of tennis
(R2/Q7)
---