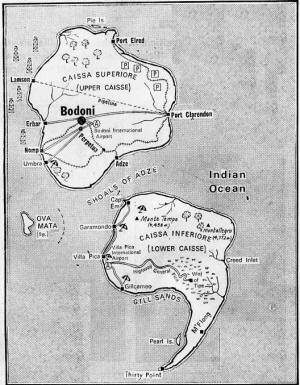 Island retreat – but only for a brief stopover?
(R2/Sp2)
---
Prodigals beat Charabancs
A convincing win for the league leaders

Damian sees it thus
Well, the bad news is that 2019 obviously hates us as we lost for the fourth time in a row since the turn of the year. The good news is that John managed to find his way to the right pub this week (following his detour via the Woodstock last week).
In the absence of Father M (who muttered something about needing to visit some Broads this week) we fought valiantly as we often do but it was just not good enough against one of the contenders for the league title, one of our favourite adversaries, the Prodigals. They kept a goodly lead over us right from the start and it gradually widened with each successive round. At the start of the second half they were 10 points ahead and this margin never wavered.
Eventually, we lost by a score that in happier times would have been our margin of victory but such is the standard of our opponents in these 'quiz-enhanced' times! All the Charas did manage to score 'twos' however and so have all qualified to play next week. Somehow, that doesn't seem to guarantee much for us these days.
---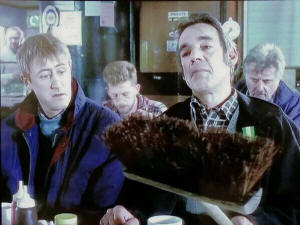 The Ship of Theseus paradox brought up-to-date
(R5/Q8)
---

and from the same match Mike B gives the spectator's view
Another good win for the Prodigals as they bid for the league title. Jimmy was cautious though, saying it was far too early to predict what has been to date a very close competition.
The Charas got the rough end of the unanswerables (5-1) but even so they were up against the formidable Jimmy, John, Michael and Kate combo and would still have lost.
---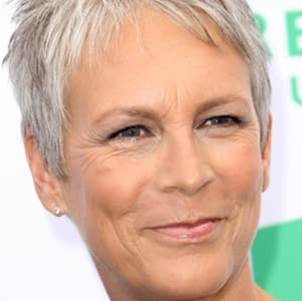 Lady Haden-Guest
(R4/Q3)
---
Along with Jitka and (chief setter) Brian I was spectating at the Club whilst fellow Opsimath and Everton supporter, Howell, was at Goodison to see the home team win a sort of Scouse derby by losing to City and letting their Mancunian opponents climb above their Liverpool rivals in the table.
Highlights at the Club?
Chara John turning round to QM Stella and shouting "CAU!"; Roisin shamefacedly winning a two for the West pair, Kanye and Fred; and, most surprisingly of all, Graham answering "ferrets" almost before Stella had finished the question about EU pet passports. Ferrets are clearly a subject of special interest to Graham.
Another very enjoyable Wednesday evening quiz outing for all concerned.
---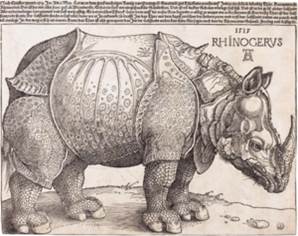 Durer's Leonine gift
(R5/Q2)
---
Electric Pigs lost to Bards
Another really close match for the Pigs in which - yet again - they came off second best.
---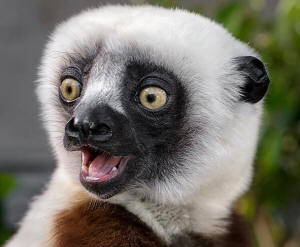 The 'stay-at-home' sifaka
(R2/Q5)
---
Dunkin' Dönitz beat Albert
League champs win a narrow victory over close rivals

Mike O'B is first to have his say
Our 2 week break did us little good. Just when we had stabilised the ball of dung at the top of the heap it rolled back over us. This was particularly hard on Evelyn as just when she had climbed to her feet and dusted herself down the ball rebounded and flattened her again. That's quizzing for you.
On the whole it would have suited us more to have won the toss and gone first but that's just the luck of the toss. Our main problem early on was that the 'cloud question' in Round 1 was so lengthy that Ashton had to ask QM Bob to repeat it 3 times - and he still got it wrong. At one point we thought we would still be on Round 1 at chucking out time and would have to settle for an exciting four-all draw.
---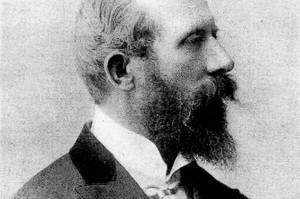 Doctor with Clock Tower relief
(R3/Q7)
---

and Kieran chips in
Well that was edge of the seat stuff. So much so that I conferred the last question just in case the answer on the paper was somehow Rosemary rather than Fred. A classic Dunkers performance, the margin at the end of each round never being more than four and guess after guess (which in reality are the product of serious conferring and bringing God knows how many years experience of this sort of thing to bear) coming good.
Witness the actress and the bishop. I thought the bish was Hugh and Martin was going for William. After much head scratching I told Martin "yes you're right, Temple was William, Hugh was Fisher." Result a priceless point and no danger of a bonus for the Albert. Fisher was, of course, Geoffrey and there never was a Hugh. That's just how it works between the four of us.
And all of this against the background of the slenderest of leads at Goodison and seven minutes of injury time, relying on a text commentary to know if one season at least was going to end right now or could we both go on to the next 'must win' Cup final.
And go on we both do. The Dunkers since Christmas are four from four and plus 29 (I've been boning up on the Superbowl to no purpose) - and have avenged early season defeats by two of our trickiest opponents, the Albert and the Bards. So the blue 50% of the Donutz is in sync with our beloved football team - on the one hand the Shrimp, Ethel and the Prodigals, on the other Chelsea, West Ham and Bournemouth (with a Cup final and a WIST semi thrown in for light relief). Neither of us can afford the slightest slip if we want to still have an interest in our respective titles come the business end of the seasons. We really are getting too old for all of this.
We're setting next week so I'm not giving any hostages to fortune, just hoping we can come up with a paper that all teams enjoy and which produces close contests.
I'll sign off with this especially for any readers located at the wrong end of the East Lancs....
Raheem Sterling he's top of the league!
---
Ethel Rodin lost to History Men
Comfortable win for 8th over 6th down in Ladybarn

Ivor reports
What a difference a week makes in quizzing. Last week it was the hottest of the quiz venues (the Griffin) where we were roasted in all meanings of the word. This week it was the coolest (the snooker room of the Ladybarn Social Club). That is to say the physically coolest. The Club has its delightful sedate charm, and if 'cool' were to be taken in the sense of 'hippest' then it would indicate a higher than average hip replacement rate amongst the members. The new sofas in the snug area have the cosiest, deepest cushions but Anne reckoned she would need a hoist to get up had she tried them out.
Getting points in the league table has proved difficult and after our promising start to the season we had been in freefall. Ethel are often our bogie opponents and much to our surprise (and possibly to Ethel's) we managed to get a result at last. Seven points ahead at half time and, despite a wobble in Round 5, we advanced to a 9-point lead by the finish. Only two unanswered questions all night (both falling to Ethel).
---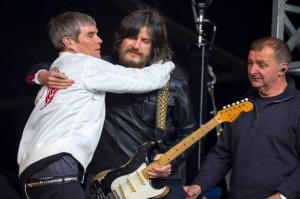 Roses no more?
(R1/Q2)
---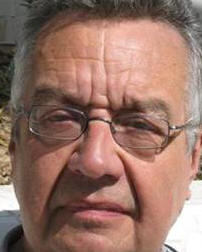 and spectator Mike H adds
Much enjoyed. Some very entertaining questions from the Opsimaths and some excellent company. A good victory for the History Men after their recent run of form.
A phenomenon for me was the fact that two consecutive wrong answers (Round 3 questions 4 and 5) each received 2 points. First David got two for saying "Albert Shed" (since the paper said to allow any answer with 'Albert' in it) and this was followed by Roddy giving the answer "CUA" and getting two points even though the correct answer was CAU.
---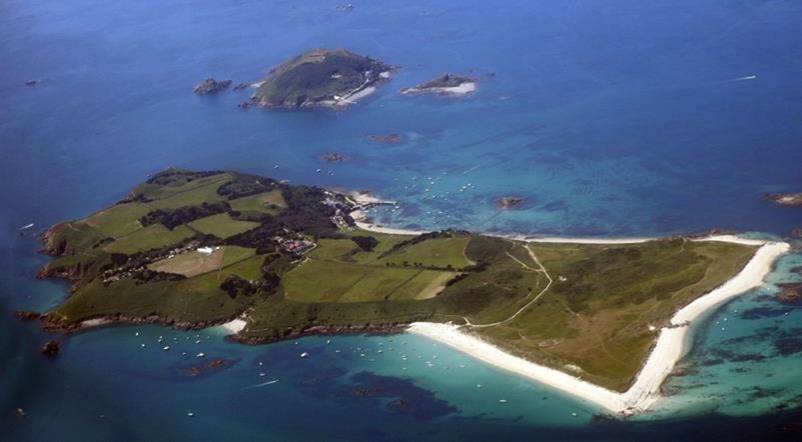 Channel Island number 5
(R2/Q6)
---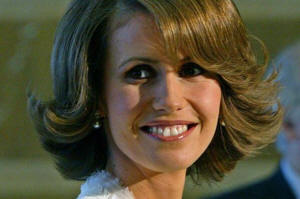 Dr Death's missus
(R6/3)
---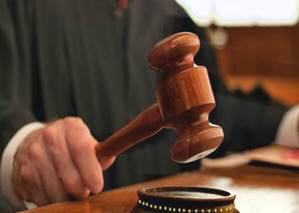 Quiz paper set by...
The Opsimaths
Average aggregate 79.8
As one of the setting team there are no comments from me this week but this is what Kieran had to say....
"The paper was a different Opsis effort from most of their recent offerings. It felt a bit scratchy and was nowhere near a pointsfest, but it produced a great contest, a respectable aggregate score and only six unanswereds (4-2 against us) - so an indisputable success. And with apologies to our long term friends, rivals and visitors, it produced a turning point when they failed to identify their home manor in the 'WithQuiz Pubs' round. That bonus was fundamental to the Dunkers going on to secure the win."
Ivor adds this feedback...
"The paper was generally well received and played to the strengths of both sides. Plenty to challenge and amuse - however no-one spotted the 'political doctors' theme.
Anne had one one blurt with "Clodagh Shirley" immediately followed by "I'm an idiot" to which the response was "Yes you are" but she had more than made up for her lapse with thorough knowledge of Wonderful World lyrics including the nigh on impossible Blue Skies film.
It must have been a good paper as Tim showed his disdain for only one question (with his usual sotte voce 'ff's) though it was expressed after only three words of the question: 'Which Harry Potter …'. It is unlikely that popular culture will ever be Tim's forte."
---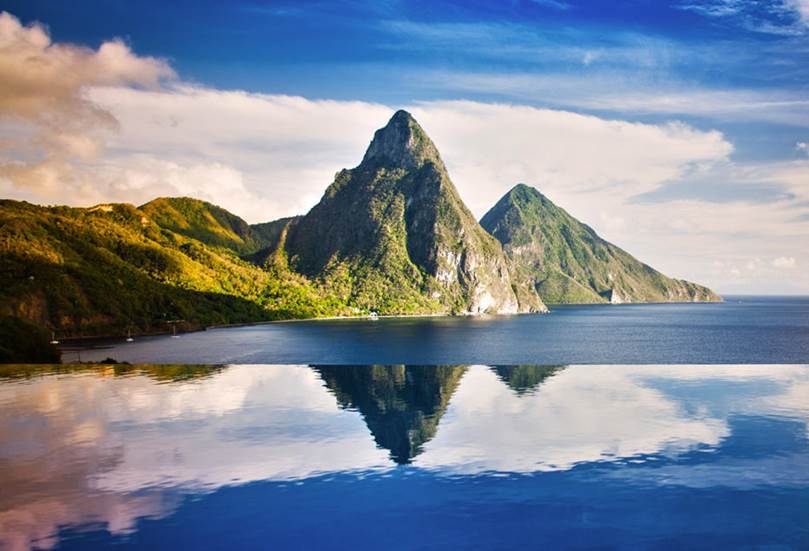 A Nobel island
(R2/Q8)
---
...and Damian's reaction...
"Tonight's quiz was another tour de force from Opsimath Brian which we all enjoyed despite one or two of the questions being a bit convoluted for our tastes (we spent an inordinate amount of time trying to find a connection between Theseus and Only Fools and Horses for instance). But these were the odd exceptions in a quiz that had an entertaining variety of themes, hidden and unhidden.
An 'Islands' theme made a re-appearance for the second time since the start of the year but Brian assured me that he had already set his round prior to the other one appearing (he has a kind and honest face so I decided to give him the benefit of the doubt). No bingo this week but I guess you can't have everything.
Favourite themes? The round with multi-sex forenames, and the one with common surnames tied for this favour.
Shocking revelation of the week: Noted feminist Roisin not knowing that famous medieval religious mystic, Julian of Norwich, was actually a woman! I've booked her in for a private chat with Father M when he returns. I've heard he takes a dim view of people getting sex and religion the wrong way round!"
---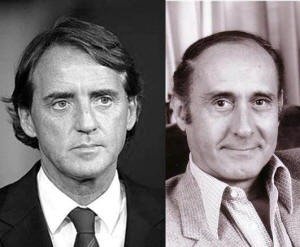 Blue Moon River pair
(R8/Sp1)
---
Question of the Week
This week I have chosen Round 7 (the 'Beekeeper Round') Question 5 which raised quite a chortle at the Club in the Charabancs/Prodigals match:
During the Second Boer War, he successfully defended the town of Mafeking, and discovered the usefulness of well-trained boys. In a highly influential 1908 book, he wrote of bees: "They are quite a model community, for they respect their Queen and kill their unemployed". Who was he?
For the answer to this and all the week's other questions click here.
---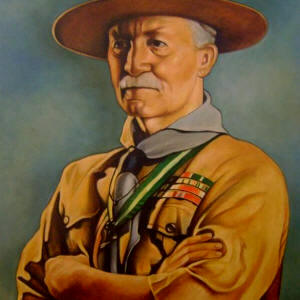 "They are quite a model community, for they respect their Queen and kill their unemployed"
(R7/Q5)
---
Corrections & Clarifications
Wrong again!
I attributed last week's '70s and 80s' Round to Shrimp Richard. Shrimp James tells me it was all his own work. Apologies but it does just go to show how assiduously the whole CMS line-up is focusing on the 'Old Man' stuff that is key to success in WithQuiz.
As for me, well I've been swotting up on Dua Lipa's back catalogue just waiting for Tony to drop in a whole round on the diva next time the Bards are setting. You never know the focus could shift to 'Young Man' stuff - and anyway I've got 'Old Man' stuff well and truly covered.
---