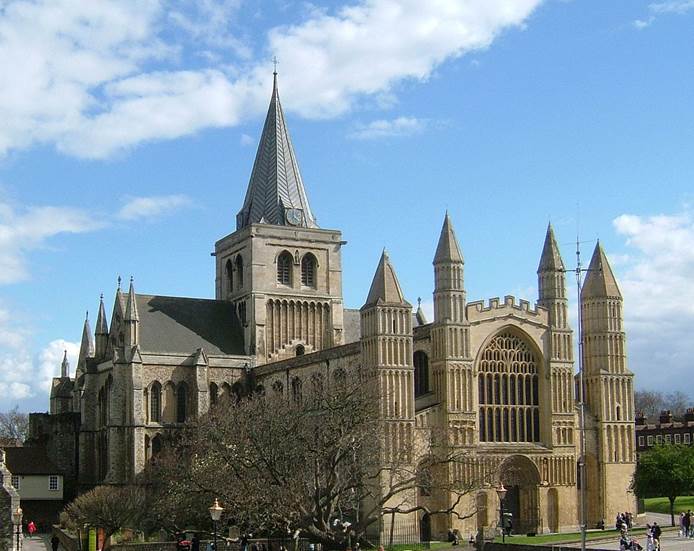 Drood's Dome
(R1/1)
---
History Men lost to Opsimaths
A convincing win for the visitors

Mike B was there!
...but not as a player. Just like City with £Ms on the bench (think Sané and Mahrez) so it was that I came to the Red wrapped in my tracksuit sitting alongside Opsimaths Manager, Jitka 'Pep' McClintock as the visitors wove their magic. Referee Mike '99 Red Cards' H in the QM seat very nearly sent Jitka to the stands when a brawl broke out between her and Hysterical winger Anne 'Call me Auntie' Webley but otherwise most of the aggro was to be seen on the Hysterical side of the room as Ivor 'Burlington Blurtie' Cartmill stumbled from American Beauty (should have been Usual Suspects) to Agamemnon (should have been Oedipus Rex). Ivor has a unique way of delivering his blurts. He consults his team first asking them whether he should go for it or not. As they hold their heads in their hands, and before they have a chance to say "Pleeeeease NO!", the deed is done, the blurt is out and the roof descends. It is consultation of a new and distinctly different style. Perhaps it is something to do with Ulster.
---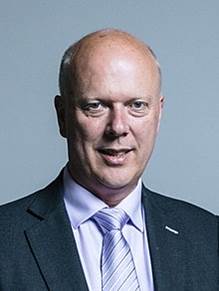 Minister for 'Ferry Tales'
(R8/3)
---
Actually it was a great fun evening with loads of laughter as Anne, David, Vanessa and Ivor tussled with Nick, Howell, Innis and Brian. The Opsis moved ahead early on and just kept going. In a feeling of solidarity with their captain the History Men managed to lose by a margin that meant Ivor could claim his blurts had no real effect on the match's outcome.
There was just one moment when the two parties looked at each other across the floor of the house and together united to condemn the question-setters for having let such a terrible mistake slip into the paper. That was on Round 4 Question 2 when Father Megson's housekeeper (who these days so rarely features in our quiz evenings) was due to get a mention. Instead 'dusty death' turned to 'dirty death'. Shame on you Herr Dönitz!
---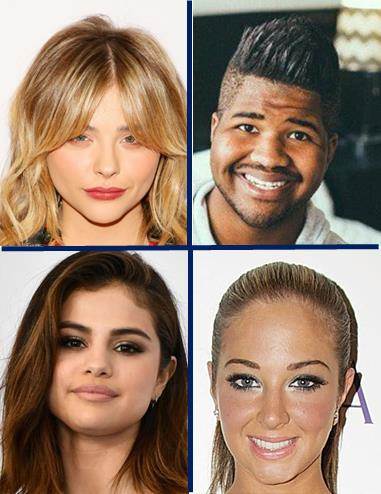 (Clockwise from top left)
Bangs, Conk, Croydon facelift and Lob
(R5/Sp)
---

and Ivor gets his own back
After last week's unexpected win we were back to our losing ways.
The evening started badly as a series of texts from Mike Bath this afternoon offering to QM seemed on my phone to have come from Mike H. As a result Mike H who was at The Greenfinch was left waiting for his lift because Mike B had said he didn't need a lift and would walk to the Red Lion since it was only five minutes from his home. Mike H's home is also only five minutes from the Red but I should have suspected something was not right as it would take Mike H rather longer to walk the distance, hence his reason for getting a lift. Fortunately Howell came to the rescue and Mike H was retrieved and duly installed in the QM seat.
---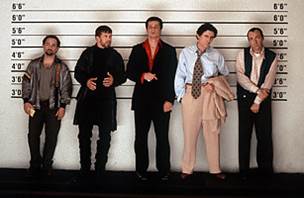 Ivor's blurts are Usually Suspect
(R3/7)
---
Once again the History Men suffered from 'wrong seat syndrome' and a series of blurts by yours truly. A great display of individual knowledge by the Opsimaths left us 6 points adrift at half time and 13 points off the pace at the end. Even the blurts if correctly answered would have had no impact. For blurt connoisseurs my howlers were American Beauty for the Kevin Spacey film (well there is at least one American in Casablanca) and Agamemnon for the legendary and operatic son of Jocasta). These were truly magnificent examples of the blurt genre with all three of my team mates calling me an idiot (not just Anne).
Plenty of laughs along the way, and with Mike B and Jitka in attendance a good time was had by all. A Wednesday quiz is always fun win or lose. Of course our enjoyment was COMPLETELY marred by the Macbeth misquotation Mike B refers to above. Perhaps the Dunkers have feet of clay after all...
---
Prodigals lost to Albert
Albert beat the leaders to open up the race

Mike O'B reports
Another exciting quiz with the result being decided on the last few questions.
The really exciting news is that I have noticed in an outdoor clothing catalogue that there is a sale of Vopo jodhpurs. The opportunity to stride around South Manchester in a pair of East German police trousers more then makes up for the sacrifice I made in giving up my leather leggings. I already imagine myself being photographed in various poses. Why, a coffee table book might follow - I'm sure everyone would purchase a copy. I think £45 would be a reasonable price for a work of such aesthetic excellence?
---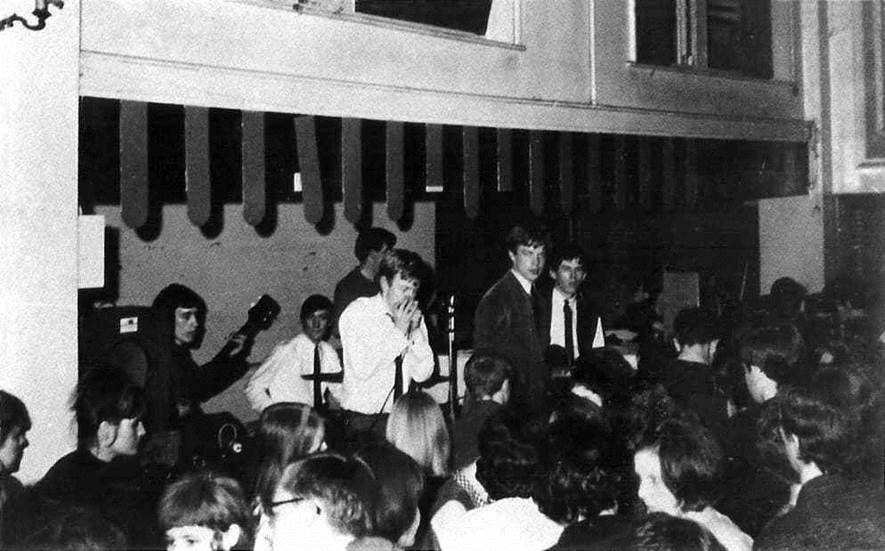 The Crawdaddy in Richmond where (according to Graham) the full Stones line up actually played their first gig
(R2/6)
---

to which Dave adds
The Prodigals were unlucky in many regards tonight. We still managed the 40 points mark, but couldn't quite catch an inspired Albert. John, Michael, Jimmy and myself took up the challenge valiantly, but to no avail this week. The questions simply didn't fall our way and we applaud the Albert for their victory including a full house in the decisive 'Casablanca Round'. Throughout the tension, we managed a convivial evening with great rivals and good friends. It is very congested at the top and we have now truly reached 'squeaky bum time'.
---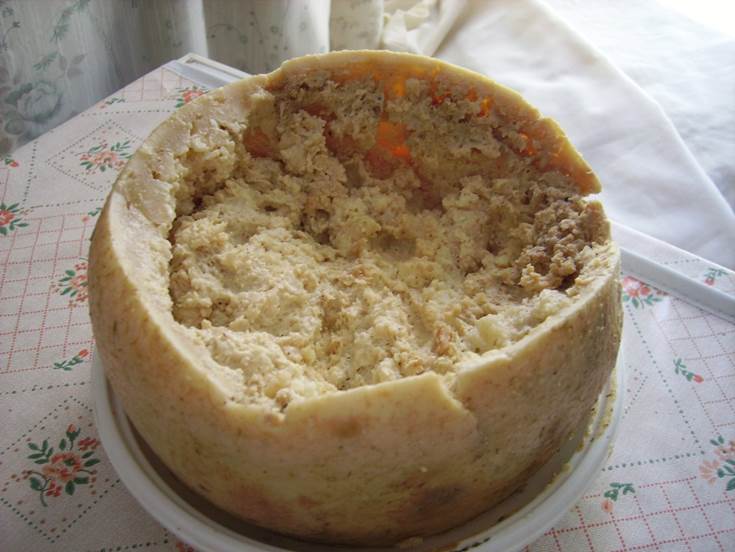 Magotty cheese
(R8/8)
---
Mantis Shrimp beat Bards
Meanwhile the Shrimps take advantage of the Prods' slip
Tom tells the tale
This was a tight match throughout with never more than 3-4 points between the teams. We were equal on 35-all before Round 8 started but then in this final round the questions fell very much in our favour and we were able to manage a win. A shame for the Bards. They were pleasant and sporting throughout; conferred efficiently; and had a number of spectacular solo efforts for two points, particularly from Tony and John.
Indeed the Bards lost to us a few weeks ago - mainly due to being a player down. One can only wish them better luck for the rest of the season.
---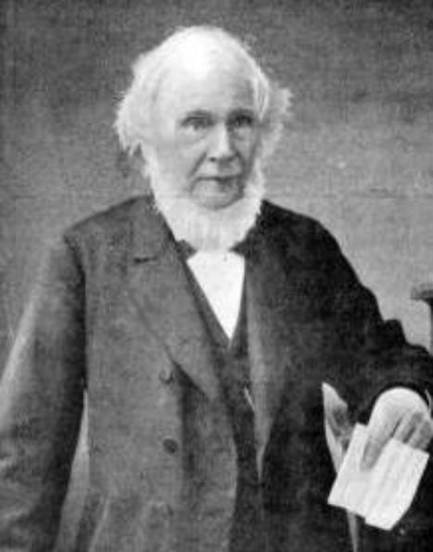 Manchester's industrial scale librarian
(R7/7)
---
Electric Pigs lost to Charabancs
A first 2019 win for the Charas

Gerry reports
A good evening at the Fletcher Moss. QM Gary sang the musical answers (apart from Rigoletto whose libretto momentarily evaded him). The Electric Pigs rooted valiantly for the many truffles buried deep within the questions but were eventually unplugged by the resurgent Charabancs who now once more have the wind firmly beneath their wheels. Surely, only a matter of time before Fr Megson's gifted oldsters lift themselves into the coveted position of third last in the table.........time that sadly we probably do not have.
---

whilst Damian adds this...

After trailing the Piggies for the first two rounds, we finally established a slender lead that we held on to for the remainder of the quiz. With a full team in tow including the returning Father M, Roisin volunteered for beer duty and sat out the quiz whilst the rest of us racked what's left of our brains to eke out our first win of the year and, indeed, our first since November. It's not completely clear whether our reverend captain had ordered Roisin to sit out tonight's proceedings as punishment for misidentifying the sex of certain religious mystics in last week's quiz but, if so, she performed her penance with dutiful contriti

on.
---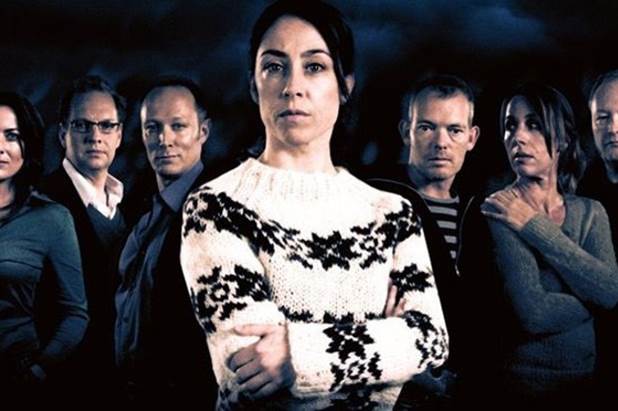 Lund's Faroese jumper
(R3/8)
---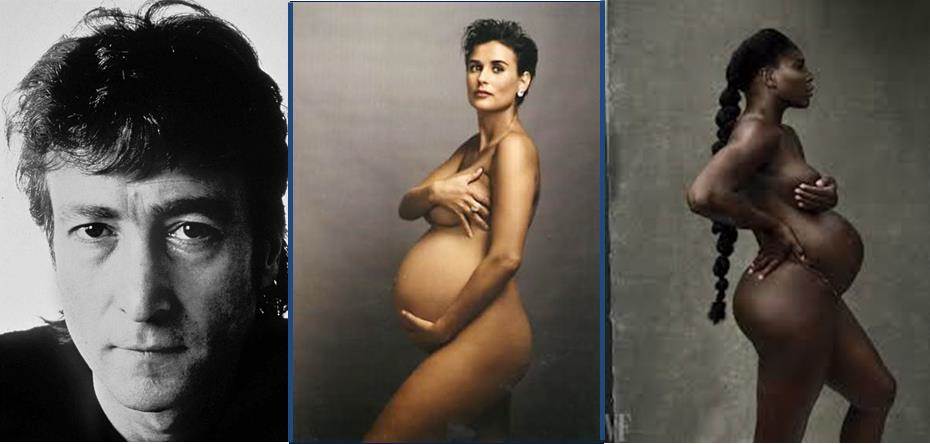 Leibovitz on Lennon, Moore and Williams
(R5/7)
---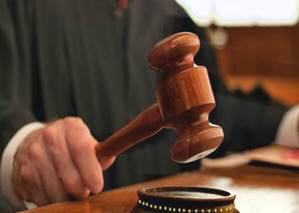 Quiz paper set by...
Dunkin' Dönitz
Average aggregate 80.5
Despite the 'dirty/dusty' slip in Round 4 and a few spots where question balance seemed....well....questionable this was a great paper with a super-size aggregate score.
The best moment for me was Round 2 Question 4 when Opsimath Innis pondered for what seemed like a lifetime over the 'France 69, Switzerland 26 and India/South Africa 10 each' question and then slam-dunked the right answer. Awesome! A very good question.
...and Gerry's angle...
"A big thank you to Marshall Matt and his posse of deputies for providing an excellent set of questions. So interesting, varied and user-friendly was the fare on offer that even the Charabancs couldn't manage to convert the night's proceedings into a pig's ear."
---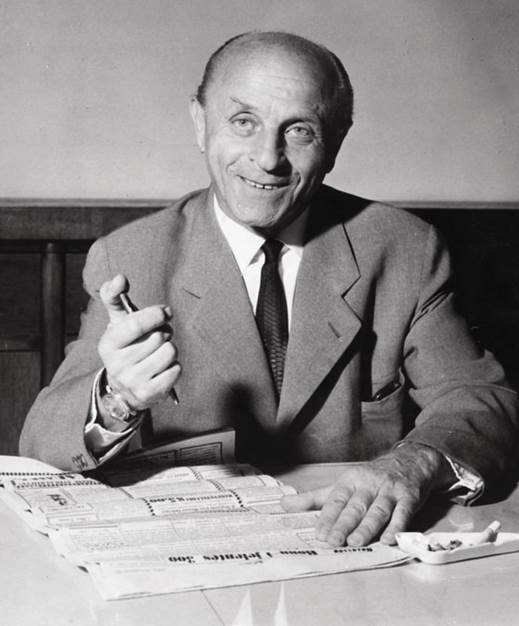 The eponymous Hungarian writer
(R3/5)
---
...whilst Damian adds this...
"Tonight's paper was an extremely decent offering from the Dunkers with an unexpectedly prominent musical flavour encompassing Grand Opera, Stage Musicals and Pop pot pourri past and present. Chief Piggie Gary was in the chair tonight doing QM honours and he decided to illustrate the various musical themes by singing the words to each correct answer. Personally I thought his reluctance to sing an aria for each of the answers in the Opera round was a disappointing cop-out but his Dusty Springfield impersonation was second to none. I wonder if there is any other QM out there in Withquiz-land who is brave enough to challenge Gary to a singing contest of Dusty's greatest hits? If anyone has the courage, it could prove to be the highlight of this year's end of season bash at the Albert Club!
---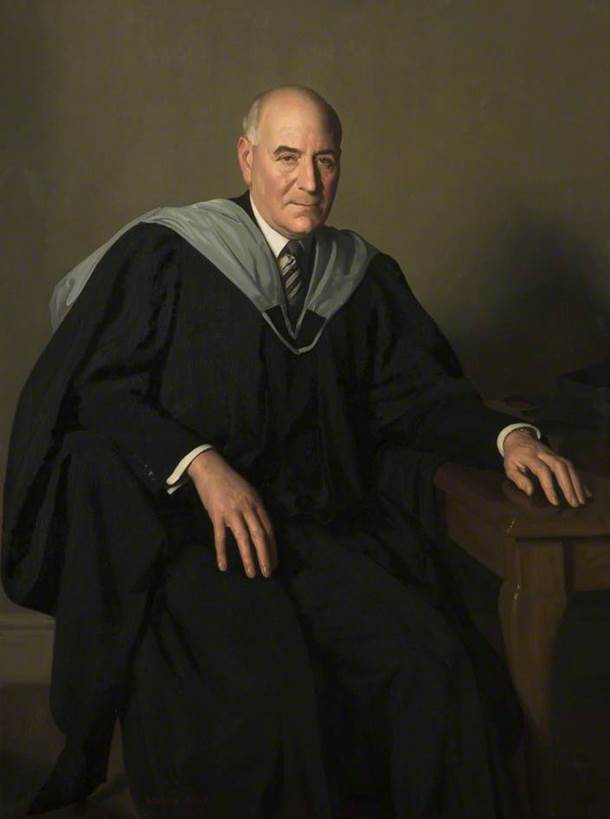 Lord Mayor with a tram stop
(R7/4)
---
Winning Albert supremo Mike O'B was also impressed...
"It was a strangely structured quiz with each team being favoured by one half of the paper - so I suppose it worked out reasonably well in the end. It was a quiz for fogies as exemplified by the 'Casablanca round' and the number of old pop questions. The subject matter was varied and the score proves that there were plenty of points on offer."
Tom was also pretty impressed with the Dunkers' offering...
"Some tidy, stimulating rounds here, the kind that teams can move through briskly and score well without ever feeling that their intelligence has been insulted. Rounds 3 to 6 were all in this category. Round 6, the alphabetic sequences, was especially high-scoring for both teams.
The 'Dusty Springfield pair' was a good example of what we like to call 'enduring popular culture'.
The '69-26-10-10' question reminded me of Only Connect's connecting wall; I was quite misled by the fact that Switzerland's tally happens to be the same as its number of cantons and was vainly trying to make the other numbers fit a garbled, procrustean version of the various countries' sub-national units. Luckily, the Bards stepped in with the correct answer.
All in all, a fine evening's quizzing - many thanks to Dunkin' Donuts for setting, and to the Bards for being convivial opponents."
---
Question of the Week
This week the teams at the Red have chosen Round 2 Question 4:
France has 69, Switzerland 26, and India and South Africa 10 each. What?
For the answer to this and all the week's other questions click here.
---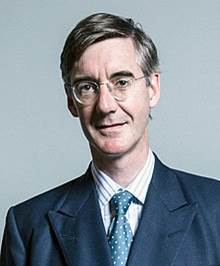 Jacob 'they're all in it together' Rees-Mogg
(R8/6)
---