Dunkin' Dönitz beat The Opsimaths
DD get through to the final by a margin of 8 points

Howell reports
We had a reasonably strong start to Round 1 but then faded dramatically in the later questions and so ended the Round 13-23 in arrears after a few poor guesses (e.g. was it George V or George VI that was born and died in Sandringham? - we chose wrong - 3 point swing).
Rounds 2, 3 and 4 were all won by the Opsis so we went into Round 5 at 38 all.
Then the penultimate round was about music and it all fell apart as we lost 1-8. It was all over!
But the evening was convivial and, as always, Bob was an excellent quiz master. He showed great restraint when, on a few occasions, both teams spent an inordinate amount of time coming to the conclusion that they just did not know the answer!
---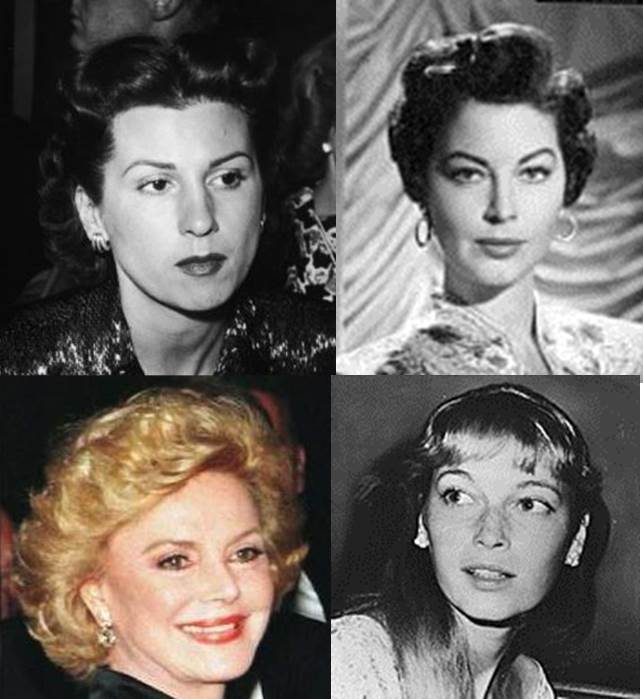 Mrs Sinatra clockwise from top left

(R2/10)
---

...to which Kieran adds...
A night of Classico semi finals and a night of somewhat misleading scorelines. While Barca, to absolutely no one's annoyance, were executing a smash and grab in Madrid on their way to the cup final, 1,300 miles to the north WithQuiz's very own version of the most intense rivalry imaginable was having yet another edition in a somewhat smaller capacity venue - probably at least as hot as the Santiago Bernabéu though.
The Dunkers and the Opsis are long since past throwing pigs' heads at each other but both teams know there's a special edge when they meet and that it's likely the victors will go on to at least have a sniff of silverware come the season's end. And that goes without saying when the game is a semi final.
The evening didn't start well for the Donutz when we managed a team blurt on the Stockport format, inserting Switzerland where Austria should have been on the first question. We doubled down so successfully that we trailed by five points after only ten of the thirty Stockport round questions. Somehow, and I really have no idea what happened, we ended that part of the evening with a 23-13 lead. Further carelessness followed, especially imagining that Barbara Marx was married to Groucho rather than Ol' Blue Eyes, and we got to half time with a welcome but fragile four point lead.
Three out of four Dunkers had their attention divided between the quiz and events at The Etihad and, rather less understandably, Selhurst Park. We knew the Opsis would come strong at the start of the WithQuiz format and so it proved as Nick and Brian each scored twos in the first two rounds and the scores were level at 38 each with two rounds to go. United were cruising but City then inflicted a different sort of agony on David and me by scoring, but scoring only once setting up half an hour of torture trying to work out from the text commentary if the lead was in danger. Like United, Barca were pretty much home free but in the Griffin it was up for grabs. And then came Round seven. Bob said, after the game, that he smelt Opsi blood in the water as soon as he saw the questions and that's exactly what happened. Now I'm very grateful for the Stockport league's paper and I'm certainly not turning my nose up at what was a gift to us but eight questions on food related pop acts when you're playing a team that knows almost nothing about pop music is going to be decisive. It was. We won that round 8-1, took a seven point lead into the final round and eventually won a quiz that had been an even contest almost all the way by 8 points. The only comfort I could offer Mike is that had he forsaken City for the Griffin it would have made no difference at all. I imagine he must have been chewing fingernails, knuckles and elbows in Clayton; in Heaton Mersey he would have been outraged. Maybe, for once, City were just about better for the blood pressure.
So the match was decided in that one round; not that different from a referee giving a dubious penalty, not seeing an obvious handball or failing to show a red card for a blatant offence - insert your own heroes and villains as your tribal loyalties dictate.
Our season is still alive but I acknowledge that we were very lucky and the Opsimaths couldn't have had a worse subject or a more relieved opponent when it got to the business end of the evening.
We have a final to play against The Shrimps and if last week is anything to go by we start as underdogs. And I believe thanks to fixture pile ups - or TV insistence - it's been moved to the Thursday, there being the little matter of a possibly title-deciding football match going on at Old Trafford on Wednesday April 24th. So thanks to all the Shrimps for accommodating our immature but very real love for our respective football teams.
Speaking of which, and you really have no idea how difficult this is to type....
Come on you Toffees!
---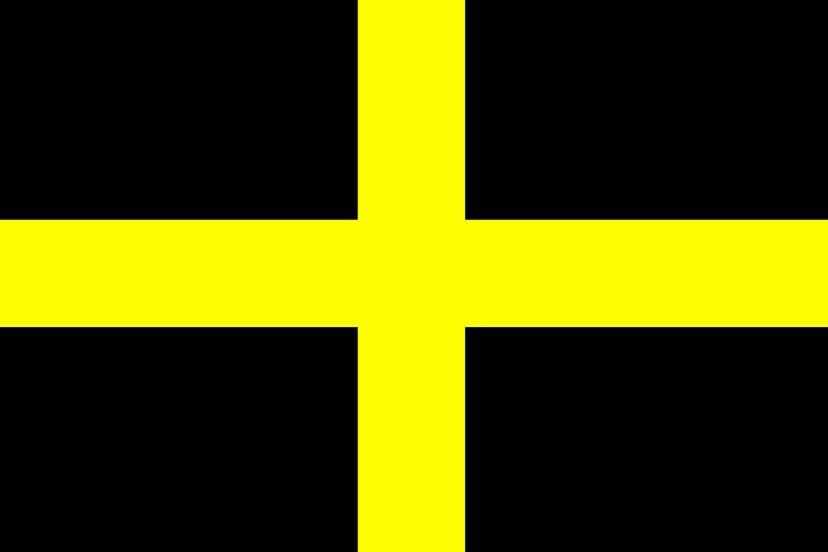 Wot! No dragon!
(R2/4)
---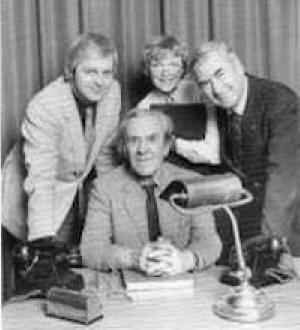 Peacetime for Dad's Army
(R1/24)
---
Mantis Shrimp beat Ethel Rodin
CMS win through in a game of two halves

Rachael has these thoughts...
After an extremely enjoyable and hard-fought evening of quizzing we ended 12 points ahead. We got off to a very bad start, trailing Ethel by twelve points at the end of the first Stockport round. We picked up a few points in the written round with a some inspired conferred answers, but we were still trailing by seven points at half time.
Things really turned around in the second half with a pop music round and a film quotes round that could have been written specially for us! We did wonder how many teams in the league, apart from us, got that 'Bowling For Soup' question. Richard and I knew it instantly but I suspect that anybody more than a couple of years older or younger than us wouldn't have had a clue. As Richard pointed out, they're hardly a band that made a long-lasting impact on pop music!
---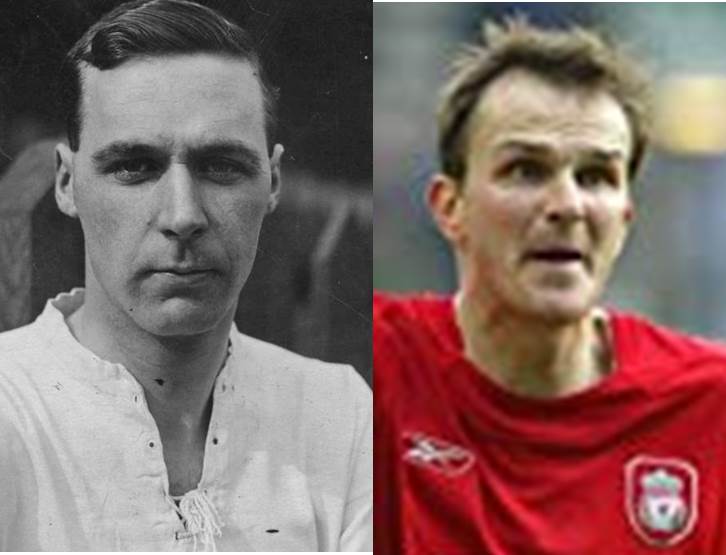 From David to Dieter - old Wembley's first and last
(R1/15)
---

James however...
A game of two halves. Difficult to exaggerate how one-sided the second half was. Short of a whole round on Radio 4 comedy, it was as though the WithQuiz format rounds were written specially for CMS - so much so that they turned round a sizeable deficit to win by a massive margin.
I'm OK with pairs of questions about films or music, or indeed any topic, but whole rounds on a single topic risks delivering the kind of wipe-out scores we saw tonight.
OK, so there were too many medical questions in the first part - but I'm guessing not written by a medic. The Canals of Lambert undoubtedly feature more often in quizzes than in healthcare.
PS: The mnemonic I was taught for the cranial nerves was far more risqué and began Oh! Oh! Oh! To Touch A....
---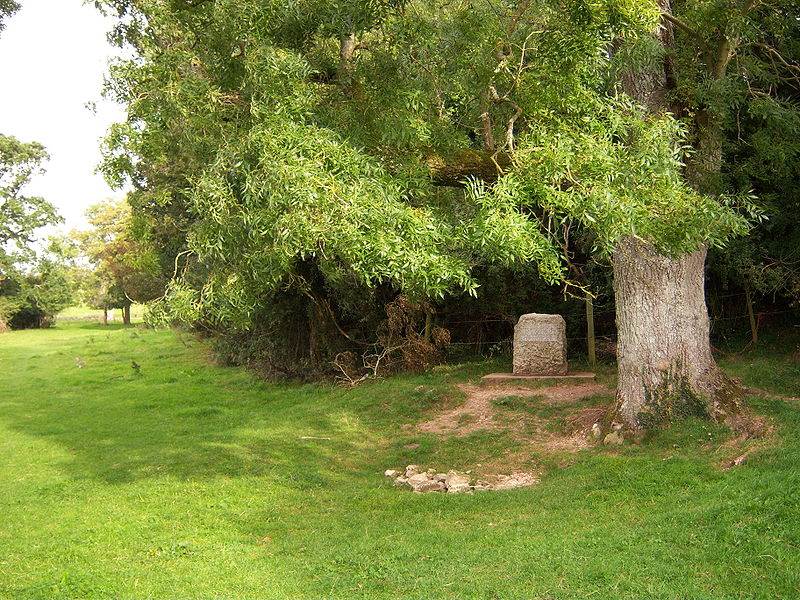 Source of the Thames at Kemble during a dry spell
(R1/8)
---
Wandering Star beat Charabancs
Wandering Star ensured Stockport has a stake in the final of the Lowly Grail with a narrow win over the Charas
Star reporter Charlotte reports
Understandably the Charabancs of Fire were not at their best, subdued by a bereavement.
(Ed: I'm very sorry to have to report that Roisin's husband, John, died last night).
We did well on the Stockport-style questions, and were lucky that the Charabancs narrowly failed to catch us up during the Withington-style rounds (which were much enjoyed). Favourite question (which we didn't know the answer to) was the one about the band that would have been called Anderson Council.
---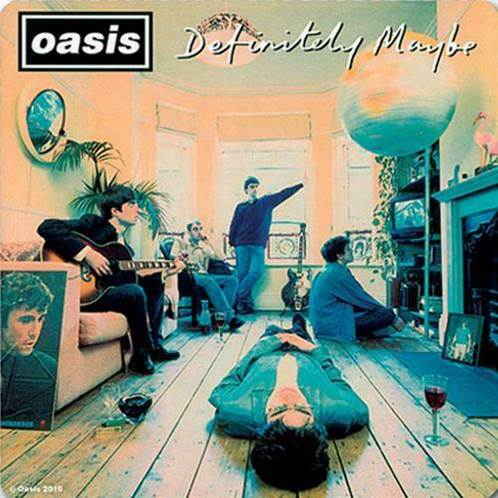 Spot the footballers
(R2/5)
---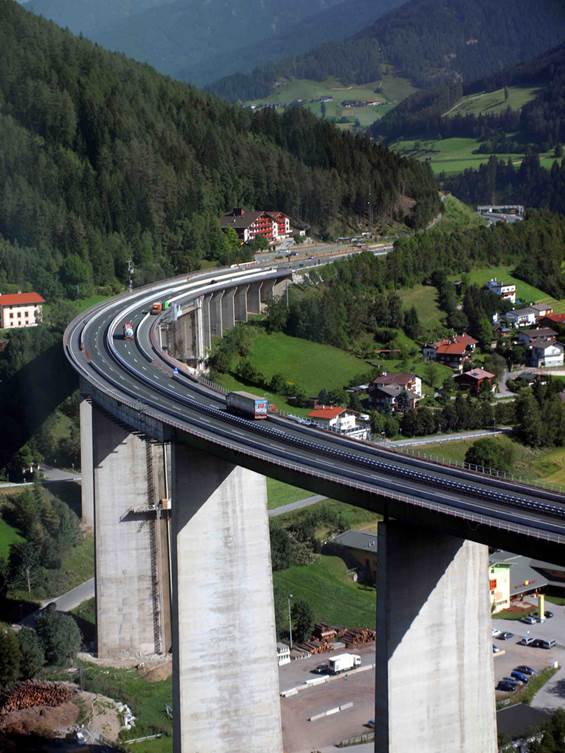 What passes for a border in the EU
(R1/1)
---
Albert lost to Prodigals
A thumping win for the Prods takes them to their 5th Lowly Grail final in the 6 years the competition has been contested

Mike O'B reports
For the first time ever an Albert fixture was QMed by Eveline and as you can see from the picture below this caused a great deal of excitement in the Albert community.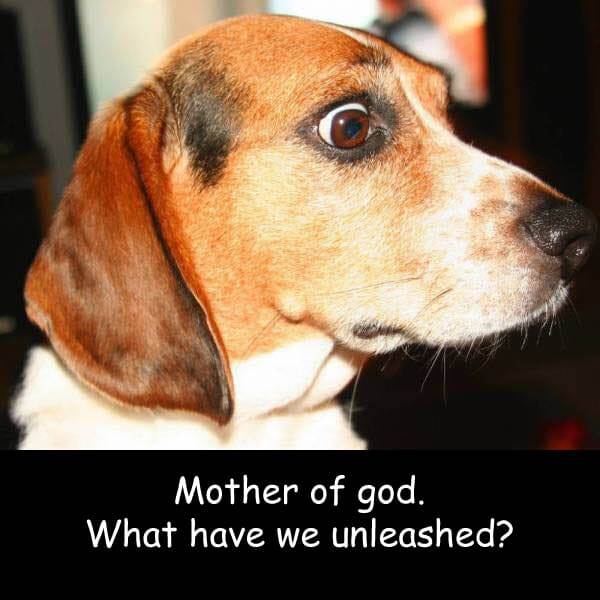 The hysteria rose a degree or two when Ashton queried her pronunciation of a word in the first question and she struck him a violent blow on the head with the question sheets. Poor Ashton must have been concussed because this can be the only explanation for the balderdash he uttered for most of the evening. Later she hit Jeremy for a similar reason. Consequently, we are evaluating the night's events for future reference. As for the quiz the Prodigals were better than we were. For the most part the subject matter (e.g. the old music questions) did not suit our skill set and so the Prods deserved their victory. Our favourite question was the spare concerning the battle between Americans and the Japanese in World War 2.
---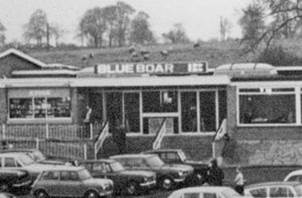 The excitement of dining en route in 1959
(R1/14)
---

and Ashton adds...
In the spirit of the film quotations round, the Albert caught a one-way ticket to Palookaville tonight. There were an awful lot of questions from the 60s and 70s heyday of rock. Fortunately for us both Jeremy and Mike were in their pomp during those decades; unfortunately for us they spent those years listening to Schubert piano sonatas and reading A J P Taylor. Alas, the only member of the Albert who was even vaguely swinging in the 60s was Eveline and she was in the QM's chair, enjoying our discomfort a little too much.
The hepcats of the Prods had no problem in ramming home their advantage and it was all we nerds could do to hold our breath as the cool kids held our heads down the toilet and pressed 'flush'. A chastening evening all round after our league double over them.
---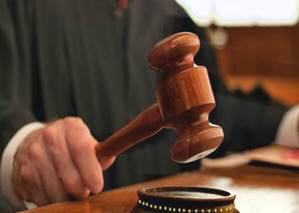 Quiz paper set by...

The Stockport League

(Mike Wagstaffe)

Average aggregate 87.3

Perhaps a slightly lower average aggregate than might be expected - and this is perhaps accounted for by the lower scores in the Wandering Star/Charabancs match where clearly other matters were distracting the focus.

Howell has this to add...

"R

ounds about a particular subject are rarely loved by many, but universally hated by the team that suffers the ignominy of not knowing the answer, question after question. For us, this week's line-up meant that it was music - and as well as a whole music round it felt that there were too many music questions elsewhere in the paper. Others may well have loved it (imagine the handicap-advantaged Electric Pigs snaffling this quiz material with some relish - and you will know what I mean)!"

but Rachael clearly loved it...

"Personally I greatly enjoyed the large number of pop music questions and the Radio 4 comedy questions - what a treat!"
---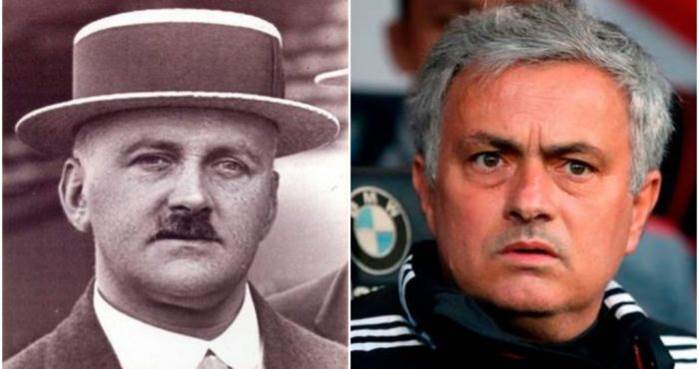 Guess who's won the top title for United?
(R7/3)
---
Question of the Week
This week triumphant Stockport team The Wandering Star have chosen Round 2 Question 2:
Which British band could have been called Anderson Council if they had taken their name from the surnames, rather than first names, of two American blues musicians?
For the answer to this and all the week's other questions click here.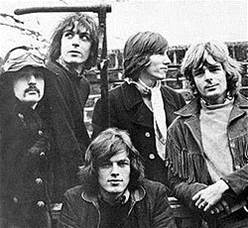 Oh so nearly Anderson Council
(R2/2)
---
Glossary of Quizzing Terms
adjective & noun
An incorrect answer given after much conferring, during which the correct answer is suggested (often loudly and in the hearing of the opposite team) and is then discarded for one of a number of far less likely possible answers, often on the basis that the correct answer is too obvious. By a happy coincidence this form of answering was much in vogue with a previous incarnation of the current, far more disciplined, Prodigals team. No names mentioned but there may be a red face in Vienna.
(thanks to John Dennison for this)
---