Dunkin' Dönitz lost to Opsimaths
Last season's 4th just pip last season's 5th

Mike Bath was there...
A thoroughly enjoyable return to our perennial winter pastime. All the usual accoutrements were there a-plenty: the sonorous voice of Bob the QM, the sight (but not the sound) of Liverpool on the screen at the far end of the room and 8 old quizzing heads still in search of that missing comb.
This time the visitors from the Albert Club just nosed in front - though the lead changed hands in most rounds. Stato Jitka tells me there were 27 twos scored (15-12 to the Opsimaths) and only 6 unanswered (breaking 3-3). So a close, high-scoring match that was great fun and a credit to the setters.
---

...and so was Kieran...
When shall we eight (or nine) meet again? 189 days on from the last of an atypical trio of meetings in the 2018/19, hostilities were resumed upon the Heaton Mersey heath. No sign of thunder, lightning nor rain, nor even fog and filthy air - not outside the Griffin at any rate. Inside the front lounge DD were full of the fog of a Marcus Rashfordesque inability to put the damn thing in the net, conferring as two after two went begging and even turning down a point for the Roald Dahl book due to our understandable refusal to acknowledge Coldplay as having a drummer... or anything to do with music. And if I read the Telegraph more often than I do the Guardian a) my blood pressure would be a lot more stable since the Telegraph is easy to laugh at, and b) I would have known that it was Gandhi's 150th birthday. Thanks a bunch to the liberal paper of record.
Last season was atypical since all three editions of WithQuiz's own Classico were one-sided affairs, the closest being the Opsis 6-point victory in the two bald men / comb affair at the Club back in March. Tonight was much more in the tradition that has been growing for ten or more seasons now and it was all the better for it. And we were nine because of course President 'Bogota' Bob was in his rightful place and ready to put us in ours. We love him because of that. El Presidente returned from his summer of whatever wherever, sporting a statement cap but it bore homage to Peru not Colombia which has totally buggered up my alliterative moniker. Add to that the fact that he will be forced to relinquish his presidency in two weeks' time (local bookies have him as marginal favourite to be out of office before the orange spew of vomit across the pond) and I don't know where I'm going to find material for future match reports - should we ever win another contest. These ramblings of a vanquished loser are a one-off (I promised Mike I'd play and write nice).
---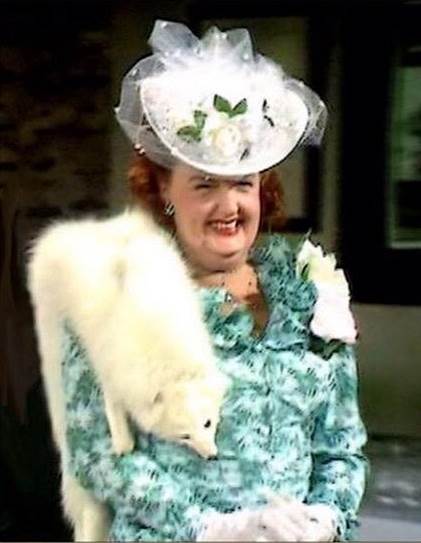 'Tooting Bec payback time'
All smiles as Kieran gets a Dad's Army question right
(R2/Q8)
---
When the hurly-burly was done and the battle lost and won, we were left with the feeling that it was a bad toss to lose. Too many pairs of successive questions seemed to be easier for the team going first first. But I'm always prey to that kind of thinking when we have lost and the statistics don't support me. Each team had 3 unanswerables and four bonuses. The Opsis scored three more twos than we did and we netted three more ones than them. So no criticism of the Bards paper. The Opsis were more Agüero and we were more cow's arse / banjo (insert the useless striker of your choice - I've always favoured Gonzalo Higuain for that role).
Two seasons ago we lost the first match of the season at home by three points and ended as champions so, going full Pep, nothing is decided and there are many, many points to play for. Actually that's not full Pep but I understood more than forty years ago that those Robertson's jam characters weren't very nice. I also kept well away from Lord Bath's technical area and I'd recommend any upcoming young quizzers to follow my example.
Fair is foul and foul is fair. In truth there wasn't much of that, just a terrific game between two heavyweights, each nowhere near ready to accept that the world has moved on. We may no longer be "that strength which in old days moved earth and heaven" but "that which we are, we are." And we'll keep on being and doing that for some time yet.
What bloody man is that? Mike. And Howell. And Brian. And Nick. Those bloody men.
Good to be back.
---
Electric Pigs lost to Mantis Shrimp
The Shrimps cruise to a convincing victory

Rachael tells the tale
We were all delighted to get back to the quiz league after the interminably long summer break! What better way to start the new season than with a high-scoring match against the always delightful Electric Pigs at the somewhat noisy, Fletcher Moss.
We finished the game 13 points in front - but the score-line belies how close most of the rounds were. In two rounds we considerably out-scored the Pigs but, apart from that, there was hardly a point or two separating us.
---