I'm on jury service this week and next, so the website update will be completed a little later than usual. I'll try and get the results up before I go to bed on Wednesday but it'll be late on Thursday before the question paper, match reports and pictures will be added.
Normal service will resume later in the month.
---
...and then there were eleven
I have received an application from a team of Manchester University students led by Joe Hanson (he played for Manchester University on University Challenge last year - and has played one or two games for various teams in WithQuiz over the past 2 seasons). His colleagues James and Alex were also part of the same University Challenge team last year and the fourth team member Tana knows all there is to know about astronomy.
Joe and his team mates turned up at the Albert Club earlier this evening to observe and get to know the form. Assuming there are no objections the new team will play the team currently designated as 'Sitting Out' each week (I'll adjust the Fixtures page accordingly sorting out which team is at home and which away for these extra fixtures). Their first match will be away at the Parrswood against the Bards next Wednesday (October 16th). When it comes to the 'Guest' paper at the end of the first and second halves of the season then the new team will be setting.
As for the two teams who have 'sat out' already this season (Ethel last week and Albert this week) I'll consult Roddy and Mike O'B to agree how we should handle this as regards points and the league table.
The new team's name is to be Turing Testers and their home venue will probably be the Greenfinch on the corner of Lapwing Lane and Palatine Road in West Didsbury (but Joe will confirm this in the next few days). I will add appropriate contact details to the 'WQ Teams' page shortly.
A very warm welcome to Joe and his team.
---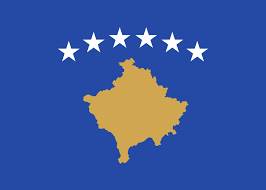 A new nation announces its shape to the world
(R6/Q8)
---
Dunkin' Dönitz lost to Charabancs
Another DD defeat as the Charas leap to the top

'Top of the pile' Damian reports...
Heavens to Betsy, quiz droughts seem to be drying up on a weekly basis for the Charas as the new season unfolds! First the History Men whom we haven't beaten for yonks and now Dunkin' Dönitz whom we haven't beaten since Adam was a lad. As Father M (newly returned from his vital missionary work in Poland) put it: "What the feck's going on?" We're winning quizzes, Father, that's what! Not that there's ever any pleasing the auld sod.
This was a quiz of more or less two halves with the Charas taking the first round decisively and then conceding the rest of the first half to our opponents. DD's lead was gradually narrowing though, and in the second half promptly changed hands in our favour. From then on, things gradually got better for us. This, despite playing around with substitutions at half time as John's son Charles replaced Roisin to make his first appearance for the team since the far, distant days of the White Swan. Every member of the team scored at least one '2' with Gerry, John and myself notching up 4 apiece. We haven't had a night like that since our reverend captain once spontaneously got up and bought a round!
---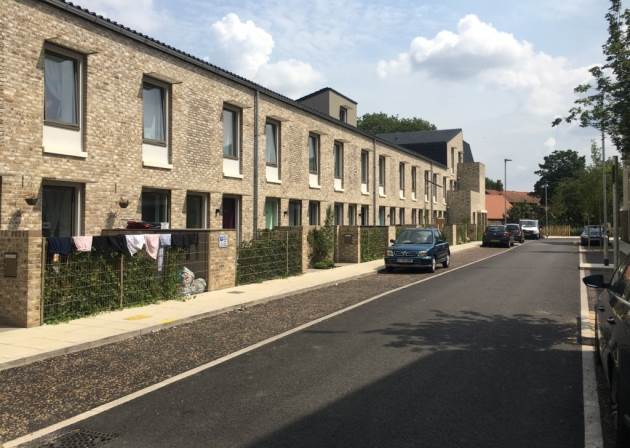 Some Stirling East Anglian Council houses
(R3/Q7)
---

and from Kieran a fable...
Mauricio Pochettino slumped face down on the tatty couch in his sparsely furnished 1975 'junior executive at MFI' office. His employers had never considered him to need any comforts in the workplace, so torn black faux leather, chromium plate and a mildewing photograph of Alan Gilzean was all he returned to after each successive defeat.
They'd never considered him to need an upgrade of the playing staff either. The donuts who turned up week after week had been perfectly adequate in keeping the team near the top of the table year after year and there was almost always the thrill of a run to the second (for them) round of the Cup before a tame exit and a fleeting thought of what might have been. Hell they'd even reached THE European final a few short months ago. True they'd fallen behind early on, offered no serious threat throughout the entire game and folded lamely at the end but they had kept the scoreline respectable. In the end he'd dared and his team had been completely done.
What, WHAT had gone wrong since the spring? Well OK his defensive linchpin had been caught doing what he shouldn't with the midfield general's inamorata and his star striker had dived in, blackening eyes and demanding penalties all round but was that sufficient explanation? It had never been a tight locker room in that way. They played, more or less did their jobs, walked off with a point or two most weeks and went their separate ways. Well apart from the linchpin who went the same way as the schemer in chief and then waited for his Porsche to disappear again and the coast to be clear.
Pochettino didn't believe that was enough to explain the awful slump that had befallen his team from the start of the new season. He was missing something, something he was sure would be obvious to others but he just couldn't see through the gloom and despair that had engulfed him. He scratched his fingers through his straggly, greying beard and he had an idea. Brushing off the clumps of hair which had adhered to his pudgy fingers he fished his club issue Nokia 3210 from the side pocket of his club issue Millets manager's jacket. He punched the button in the centre of the fascia and the screen glimmered into life. A few short clicks through the start routines and he found what he wanted - his contacts book. Scrolling through, the names appeared one by one as he thought who could best help him at this desperate time.
Steve Bruce, no he realised things were bad but not that bad yet.
Pep, Christ no not this week, he couldn't listen to that.
Coleen and Rebekah, busy, always busy.
Nuno, he couldn't cope with the smug bastard.
Jurgen, see above in spades.
Then he hit upon what he'd been looking for and his fat thumb shook as he hit the call button.
"Ole, Ole it's Mauricio. I've got a bit of a problem..."
---