Prodigals beat Electric Pigs
The Prods record the evening's top score with a home victory
---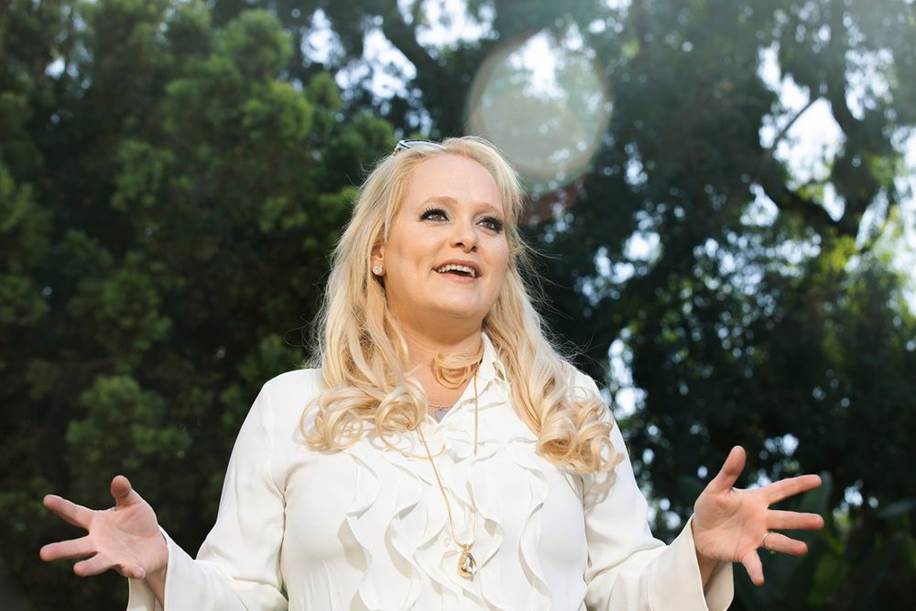 Someone who did IT with Boris
(R3/Q6)
---
Mantis Shrimp beat KFD
CMS beat KFD at the PWH in the battle of the TLAs

Rachael emails this
After a very exciting match, we finished an extremely enjoyable evening 2 points ahead of our excellent opponents. We established a very slim lead early on and ended the first half four ahead. We gradually extended this lead in Rounds 5 and 6 only to have our opponents catch up a bit in Round 7. So, going into the final round, we had a lead of six points. However, we got off to a very shaky start in the final round and, up until the last couple of questions, it looked as though we were about to snatch defeat from the jaws of victory. Luckily we were able to hold our nerve and steal the Star Trek question.
We were joined by my lovely husband, Adam, who delivered the questions beautifully!
---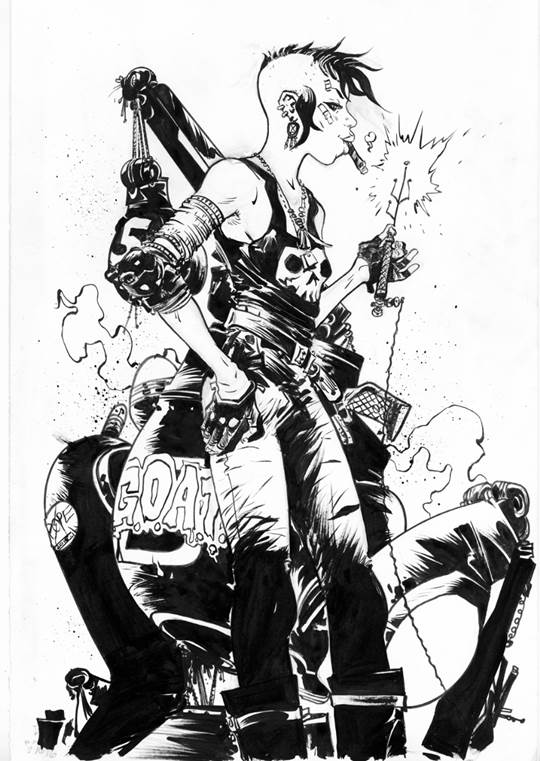 K
FD's testosterone fix
(R1/Q3)
---

and Kieran has something fishy...
"What fresh hell is this?" as Dorothy Parker once said.
It was 8.45 on a Wednesday, and the regular crowd shuffled out. A wise, foresighted decision since what followed was 100 minutes of blether, confusion and fish-style mouth-gaping from the newly minted KFD on their first outing amongst the big boys.
Young Liam® was on half term (yes he REALLY is young) and in any case his transfer from the defunct Donutz hadn't gone through before the Tuesday 11.00pm (Central European Time) deadline in order to be eligible for the humiliation that unfolded. So the four old hands with season win rates of 40% and 25% (young Liam's® is 100%) took the field and floundered. And carped. And haddocked for all I can remember. And waited and waited for anything approaching a question at which they could have a confident nibble.
Tank Girl? Jesus H, TANK GIRL? What the hell has happened to Ethel? Since when did the boys from the backroom of Murk get down with the Nineties? And then follow it up with an entire round on this century's - THIS century's - chart-topping beat combos? Rachael happily shot fish in a barrel on all things music and films as KFD unhappily shot blank after blank.
God knows how but it was 37-36 with four questions to go and we were right on the Shrimp's tails. Our famous late surge (that happens when you get to our age) working well with the wheel once again in spin. But while we were desperately trying to name the missing Plunkett (sorry Liam, no not that one) we opted for Morgan and, not for the first time this year, Sir Joffra brought it home. Tom gave us a look that would put Owen Farrell to shame.
You guys are SO over.
Tank Girl?????
"Are those her breasts?" quavered a tremulous Martin at the last rites of the evening.
---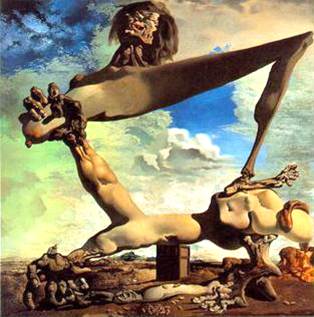 'Soft Construction with Boiled Beans (Premonition of Civil War)'
(R3/Sp2)
---