History Men tied with Prodigals
A thrilling match at the Red ends all square

Ivor sends this...
A very peaceful Red Lion and no one to disturb us in our usual quizzing area tonight. Perhaps Liverpool's European games are not popular here (apart from Mike H and Young David there appeared to be no fans at all). As an added bonus there was no cackling raucous band of revellers to interfere with our cogitation.
We did not have high hopes of a victory against last year's league champions and so it proved to be. A second consecutive tied game for us. Unlike last week the match was incredibly close all the way through and a tie did seem to be a fair result this time round. The Prodigals outscored us in twos (15-14) and steals (2-1) but it was the fact that they got 4 unanswereds to our 1 that ensured the tie.
---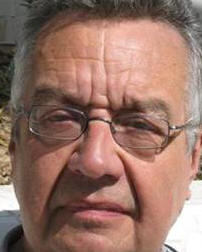 ...and QM Mike H adds
A very good quiz leading to a high-scoring draw between two excellent teams - two of the league's nicest and friendliest. They proved a joy to QM despite the length of many of the questions and the consequent necessity to repeat quite a few of them.
The History Men could have won as Ivor conferred twice when I had heard him say the right answer. It was neck and neck in almost every round: 7-4, 4-7, 6-6, 6-6, 4-3, 7-7, 4-4, 6-7. The 'Prophets' round proved much more straightforward than we would have guessed from its title - and were they all prophets? My only QM lapse: I got two questions in the wrong order in Round 5 - would it have made a difference?
---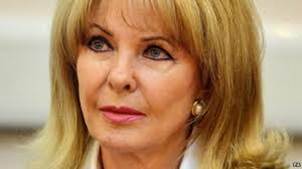 Well she would leave the stage in 2014, wouldn't she?

(R1/Q8)
---
Charabancs lost to Albert
A Mikeless Albert ventured to deepest Withington and returned with the spoils

Ashton reports...
For the first time in a long time we were Mike-less tonight. Stephen ably stepped in to keep our O'Brien contingent quorate. Our player of the evening though was Eveline - or so she kept telling us as her twos mounted up. As for Mike, the more suspicious amongst you might clock his absence tonight and make some kind of link to his repeated references to 218 ladies of dubious virtue in recent write-ups. He SAYS he was giving one of his WW1 talks tonight in Burnley to a group of elderly men for whom no amount of information about the Ludendorff offensive can ever be too much. But as Mandy Rice-Davies might say - well, he WOULD say that wouldn't he?
---

...with these additional remarks from Damian
In the absence of Captain Mike (apparently too busy entertaining his newly discovered female fan club to have any time for the likes of us) we were treated to a visit from the Albert B Team, one of whom (Jeremy) promptly took a stroll down Memory Lane by flashing us a pic of his appearance on University Challenge circa 1978, long dark hair and all. Why am I starting to get the impression that we are one of the few surviving WithQuiz teams not to have anybody who ever appeared on that particular quiz show?
Following this introduction we duly got down to business and the Charas soon fell into their familiar pattern of flattering to deceive, taking the lead all the way through the first half only to steadily relinquish it in the second. All this was under the watchful gaze of quiz setters Brian and Jitka. Brian's smile grew ever more ironic and sympathetic as we struggled to keep up in the last few rounds.
---

...and some people just can't be kept out...
I could not be present last night. Having whittled my list of 218 luscious lovelies down to 2 - French Jeanne and Irish Lola - I decided to prove that I know how to give women a good time by taking them to Burnley for the evening. It did not turn out as I hoped. They were unimpressed by the Weavers Triangle (they seemed to think it was something to do with the Kama Sutra) and the Royal Masonic Hall left them cold. They moaned so much on the way back that I was forced to abandon them on the road, in the torrential rain near Ramsbottom. Surely a fitting punishment for the ungrateful harpies.
As I returned to The Albert I consoled myself with the thought that those eejits in the team were bound to have been thrashed without me. My mind worked on exciting innovative insults that would allow me to humiliate them in front of a jeering crowd (which in The Albert amounts to about 5 people). Imagine my dismay when I found that they had managed to win. All my creative work gone for nothing. This was compounded when I learnt that Jeanne and Lola had managed to pick up a lorry driver in Rossendale. At this moment they are probably working on their own version of the Weavers Triangle. All in all a disastrous night.
---
Electric Pigs lost to Bards
A comfortable away win for the Bards at the Moss

Tony was on hand...
Both teams chose to nominate a 'Worst Question of the Season': 'Who used to work the lights in Grand Prix Motor Racing' was a tad too esoteric even for Jim, who usually knows these things. John did venture the answer 'Max Mosley' but hadn't realised that being still alive and kicking Max didn't qualify. Although he is a bit of an extinct volcano, he might still claim, in the words of the Irish Judge "There's fire in the ould crater yet".
Lots of linguistics to enliven the evening. Carthage was destroyed, yet again, and we proclaimed "Je suis Charlie" cheerfully despite the French for 'Charlie' being 'Charlot'. We agreed that you can't tell the French anything they don't know already.
It was unfortunate for the Pigs that they were another victim of Boris' determination to be as bloody awkward as he can be and hold a Christmas Election. Thus Andrew was away trying to save the NHS and unable to delight us with his considerable knowledge of L'Affaire Dreyfus. Consequently the quiz was a tad one-sided and certainly played to our strengths. 'Cui (or) qui bono' was a bit of a gift to a team of conspiracy theorists like Jim and Tom.
We took a very early lead and just cruised through a quiz which really did suit. The Pigs unfortunately thought it was Albert Lord Tennyson and that MacArthur used the royal 'We', quite forgetting his delusions of grandeur only came in after everyone else had won the war. So we got quite a few steals. Jim was MotM for us with 7 twos and I kicked myself all the way home because, for the life me, I could not remember Mandy Rice Davies. You will remember her; she was the posh one who looked like a tart and Christine Keeler... well you know the rest. Which reminds me that Ernest Edwards, late Clerk of the Peace and an old fashioned Liberal, with all the good manners and decency that it used to connote, always said that the trial of Stephen Ward was the only case in English legal history where the prosecution affected an arrest first and found a charge later.
In the time honoured cliché we enjoyed a convivial evening with a gracious host in a relatively peaceful Fletcher Moss.
---