Opsimaths lost to KFD
KFD continue their rise up the charts

Kieran goes first...
Opsis' giant-killing run comes to an end!
Quizzing, bloody hell! In the past five weeks the Opsimaths have beaten the three contenders for this year's league title while KFD have been as inconsistent as they have been all season. But this was THE derby. The Eternal Derby, The Derby of Southeast Manchester, The Old Farts Game, the toxic, bitter A5145 clash with the reasons for enmity no longer known to anyone, or perhaps never there in the first place, and strange things can happen in derbies.
But it was nothing like toxic. Two WithQuiz sluggers who know that, for this season at least, they are no more than a sideshow, played something approaching a friendly with the result barely in doubt after KFD held a ten point lead at the end of Round 3. I don't know who the Charas pop music aficionado is but God bless you, my anonymous friend. The Opsimaths are a wonderful team and the fiercest of competitors and rivals but they do not have a Scooby about music after 1950 (or possibly 1750) and as 'name the band' followed 'identify the lyric' and preceded 'which singer guest starred on'... we knew it was going to be our night.
---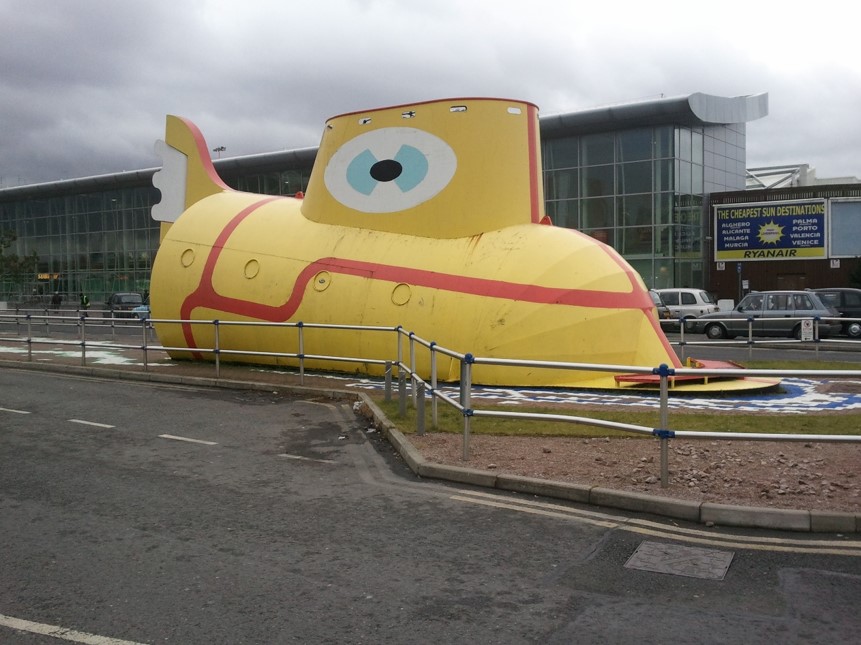 "Below us only sea"
(R8/Q2)
---
Of course there were moments when it got a bit fractious. Mike questioned the true source and value of our Kentucky Fried Donutz sponsorship deal. In return I mock sympathised when the Opsis picked the wrong guess in the New York Times / Washington Post lottery - the only poor question of the night. But both teams' irrelevance to the business end of the league table made it the most enjoyable of our clashes in many years. Nick, as per, performed heroically in a lost cause with six twos. That seems to happen to him quite often when we meet. There were two unanswereds each, which points to the Charas wanting to make everyone have a good evening and, from our point of view at least, they succeeded. Mike may have a different take re 'crap culture' when he publishes his thoughts.
We only gave away one pass-over all night and that because I committed the cardinal quiz sin of speaking out loud when discussing whether the American mountain range was the Catskills or the Alleghenies, with Mike about a foot behind my left shoulder. He had the grace to admit that he'd never have got the bonus had he not heard me say it as we inevitably picked the range entirely contained within New York state. Incidentally, Mike, there are 35 peaks in the Catskills over 3,500 feet and yes, there is a club for those who have conquered them all. Just something to think about for retirement.
I'd have loved to write this report as if the game had been Red Star v Partizan, River Plate v Boca or, most terrifying of all, Burnley v Blackburn - but no, nothing like that, just a lot of fun and, of course, a great deal of respect between rivals who, a bit like Fergie and Wenger, can finally admit to mutual respect now less is at stake. And I'd have loved to do the whole thing as a pastiche of the egregious and bitter ravings of a son of Bury and one-time half decent journalist to whom The Guardian has given absurd column inches in recent days (which his delusions and spite do not merit). But I think I'd only have been speaking to David and Lord Bath and the rest of you would wonder what on earth I was on about - as if you didn't do that every week anyway. No matter, revenge.... dish.... cold etc.
Dhani/Jadon (should I add Erling to the list?) had finally finished his chemistry homework and thus has now won on six of his eight appearances. If Barry ever gets fit again I'm going to have some tricky selection problems. Next week he may well be making his second foray of the season to the Stadium of Murk as we take on title contenders Ethel in what should always have been named the Chastity Shield, ©Fr Megson. There's also a bit of a dust up going on at the Bernabéu that night; attention may wander.
Fifth! We're fifth. How? I had hoped that by now the Dark Side from Stretford would be occupying a similar position so we could continue our unsettling mimicry of them. But instead I find we are akin to RB Leipzig's bitches. I've been Poch, I've been Bielsa, I've even flirted with being Super Frankie and Pep in my totally lost it moments, but I need to say this very clearly. No way am I being José. Not with that haircut.
---

Speaking truth to power
(R7/Q1)
---

...and as befits losers, Mike goes second
Oh dear! We woz walloped! I might offer the excuse that crap culture (i.e. pop music and dinosaur poo) was over-represented - or even that going 'first first' (as KFD did) seemed to bestow a slight advantage, but in truth KFD were just a lot better on the night. The Opsi's only area of superiority lay in the QM department where Brian was crystal clear and patient.
In recent years most of our teams have undergone some 'freshening' of their line-ups but none such changes have been as stark and sudden as KFD's. Last night Liam, Ruth (David's daughter) and Elizabeth (Kieran's daughter) were in attendance alongside old hands Kieran, David and Martin. Ruth and Elizabeth warmed the Club benches this time round as the other four galloped through their paces. It is really, really good to see the league gradually passing into the hands of younger competitors but, oh, we did miss your calm authority, Barry. I do hope things are better soon and you can reassert your peerless qualities on a Wednesday evening.
Once the walloping had ceased Kieran and I fell into a discussion about the Labour leadership contest. It seems both of us strongly favour the lass from Wigan who seems to combine charm, steel and vision alongside plenty of detailed ideas. That's not to say KS and RLB haven't had their moments in the round of media debates. Oh, why do we have to wait until after the General Election to see such fine leadership qualities on display in the party many of us love?
The time has surely come for the Old Etonian ruling dynasty to be replaced by the Old Parrs Wood High School mob - Lisa then Lucy.
---
Bards beat Prodigals
The Champions perish at the Parrswood

Dave gives the loser perspective...
The Bards were magnificent last night. They gave us very little and stretched their lead crucially by the end of Round 7 to take control of the match. 43 points is a good losing score which emphasises how well the Bards played. A good match played in a convivial atmosphere with an excellent QM.
We are definitely up against it now. Whatever happens we can be proud of an inaugural Prodigals title defence attempt irrespective of the outcome.
---
What if they disagree? Who's infallibly right?
(R5/Sp1)
---