Electric Pigs lost to KFD
KFD keep up their title challenge at the Moss

Kieran offers this week's football analogies...
Well that was weird. The Albert set more classical music questions than any other team (I think) and, sure enough, Round 1 was entirely devoted to that subject. It's safe to say that it's not the Pigs favourite topic whereas we had Martin and David in the side so Barry and I just sat back and watched the points rack up. We ended the first round leading 8-0 and won the game overall by six points so the result was pretty much settled right at the start. I suspect we have Jeremy to thank for that early points haul but there's not much more we can do than smile gratefully in his general direction, which I'm doing as I write. Honest.
Round 2 followed, as is the norm, and it was crazily unbalanced with the Pigs getting fairly straightforward British towns in pop song titles and KFD receiving rather more difficult American equivalents - until the Albert had a crisis of conscience and threw me the most ridiculously easy two for Vienna. For some reason David always gets irritated when I get an easy maximum so I'm clearly not getting the 'There's no I in team' bollocks across to him. Maybe Ole or Cristiano could give me some tips. Then again...
---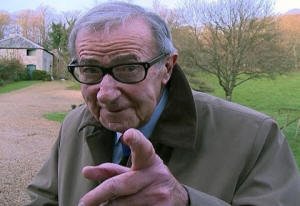 "Keep 'em peeled"
(R3/Sp1)
---
After the early music rounds not much else happened. We maintained our lead and despite a latish start the quiz was finished by 10.00 on the dot. Mike Heale always used to like this news so congratulations to the Albert in fulfilling the setters first duty - not boring the arse off everyone. Somewhere in the middle of the quiz my uber-nerdy obsession with American politics paid off as I scored a point for 'cloture' being the term for the process used in the Senate to end a filibuster. Anyone else who got that you are much, much sadder than you know.
---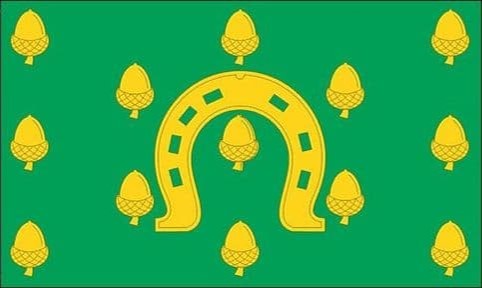 Big flag for a little place
(R5/Q5)
---
So we're just about hanging on to the leaders, Ethel and the Prodigals in the early table. The reunited flab (that's not a typo) four have done enough to merit another run out at the club next week to see if we can maintain our respectable early season form. I fear we may have become West Ham which would make me the Moyesiah. Hmm maybe getting thumped by the Opsis wouldn't be so bad.
Ah, the Opsis at the club, scene of so many epic battles, so many season defining moments, a storied match to rival anything Milan, Manchester or Madrid can serve up. The friendly derby. Yeah, right.
---
History Men beat Charabancs
The History mob sneak into 4th place with a win at the Red

Damian pens another of his 'philosophical' pieces...
As the scores indicate, we let Sam Beckett down by not failing anywhere near good enough to come within striking distance. Even the daunting presence of our former captain, Father Megson (recently released on parole), was insufficient to intimidate our opponents into forgetting enough answers to give us a fighting chance. To add insult to injury, the bar actually ran out of bitter towards the end of proceedings (come back Marstons, all is forgiven!). Maybe the forthcoming refurbishment will include extending the beer cellar to accommodate a few extra barrels but we're not holding our breath!
---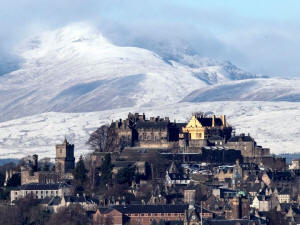 Scotland's brooch
(R3/Q3)
---

Smiley Ivor chips in...
Our first game in the Red Lion since 4/3/20 which was also against the Charas. We won that game by 9 points but tonight we went two better. Historically (and we have been playing the Charas since 2002) our games tend to be much closer. It was a superior two rate (our 9 to their 7) and steal rate (our 8 to their 4) that did the damage.
Quite a tough quiz tonight with 13 unanswereds but they did break 7-6 so paper moderation by the Albert was very good. Jeremy from the Albert kindly acted as QM since our pool of talent was further diminished by holidays. Holidays in the quiz season? I'm losing my grip as self-appointed captain. Apart from the stats, how was the night? To plagiarise Rachel, it was a convivial evening despite the Red Lion running out of bitter(!). Incidentally the planned refurbishments are not far off and a builder I passed on Monday delivering materials said it might be a four-month closure. We await official announcements. The Historymen will probably relocate to the Parrswood or the Albert Club for home games depending on other fixtures that night.
---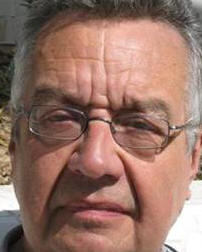 and Mike's thoughts...
I was in the team due to others being unavailable - and I was getting very frustrated. Thank goodness I could provide one two (the Kojak question) and somehow get the Owl for a one. After just four questions, I made a note about the one-sidedness of the quiz - switching from Opera to Abba!
A minor quibble would be that Sancho's donkey was not given a name by Cervantes (though I do remember that in English, the name was Dapple). A couple of the rounds were rather abstruse: Birds (that round got the bird in fact!) and Rutland. Ann was moved to hilarity by the question on the flag of Rutland - nevertheless, she got the answer right. Many thanks to Jeremy of Albert for QMing so ably, and being very interesting to listen to afterwards.
---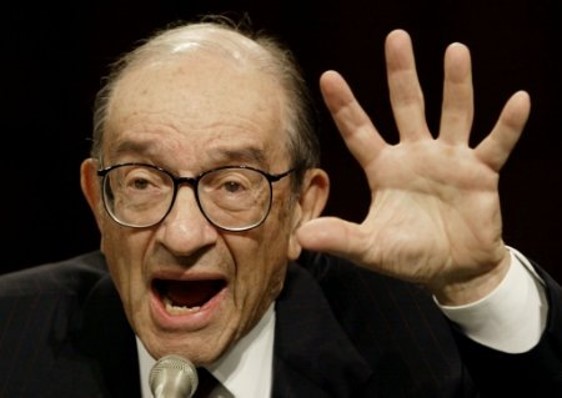 Just a little "irrational exuberance"
(R8/Q6)
---