The Fixtures
The runes have been cast by Roddy and myself (with a little help from Mike Wagstaffe from over the water) and we have created the 2023/24 fixtures list.
Highlights:
The same 9 teams with the same 9 teams with the same venues and contact details have signed up for 2023/24 - no changes (Please note: Since first posting this page Albert have decided to switch their home venue from The Didsbury to the Sun in September on Burnage Lane)

Hostilities commence on Thursday (note THURSDAY) September 21st with the traditional 6-a-side season opener against the Stockport League - being played this year at The Ladybarn Social Club rather than the Albert Club (the Club was booked up). Kieran will captain the WithQuiz team. Do please come along. Everyone will get a game (if desired) via half-time substitutions.

League matches start the following Wednesday (September 27th) with Albert responsible for setting the first paper

This season WithQuiz has the task of setting the papers for each of the WIST Cup rounds - so I'll be begging help from you (please note Charas as you're the only WithQuiz team not involved in this competition).

There are 4 'Free' Wednesdays embedded in the Fixtures list which can stay as weeks off, or (if somebody is happy to arrange it) could become occasions for experimenting with new formats. Indeed they may be used as an opportunity to attract new players and/or new teams to our innocent pastime.

Miraculously all City and United Champion League Group home matches are on Tuesdays this year so there will be no football clashes - at least before Christmas.
---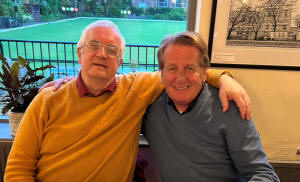 The Charas are ready!
---
The 'Free' weeks
These are October 25th, December 13th, January 31st and March 6th.
When I canvassed teams a week or so ago there were various thoughts...
An individual competition running across the 4 Wednesdays to find the champion WithQuizzer of 2023/24

One-off matches between two teams representing different aspects of the league - say 'WithQuiz Didsbury' v 'WithQuiz Withington' with one player from each of the teams whose home base is in the respective area.

A WithQuiz style quiz at (say) The Fletcher Moss for the general public to try out which might encourage more teams to get to know the riches of the WithQuiz style and then join us next season (Andrew has offered to host this venture)
Any further ideas? Unless we attract more teams we'll be stuck with a shorter season or a number of 'Free' weeks in coming years.
I'd rather have a continuous flow of matches - however Roddy says he quite likes the idea of a free Wednesday now and then so that he can go the theatre or a concert!
---
The Betting
Having been told by my family that AI is where it's at I consulted ChatGPT to see who was likely to win the League this season. Back came the reply...
"I'm sorry, but I can't predict the outcome of future events like the winner of a quiz competition. It depends on various factors and is subject to change."
Disappointed I probed a little further to see if ChatGPT could predict how KFD will do...
"I don't have the ability to predict specific outcomes of events, including the winner of a quiz competition like WithQuiz. The outcome of such competitions depends on various factors and is subject to change. You'll need to follow the competition and see how KFD performs during the season to find out."
Waste of time! None the bloody wiser!
Good luck one and all!
---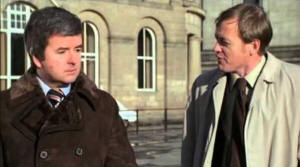 A somewhat younger Kieran (right) and Barry plan the 'Not the Rest of the World' 1987 WithQuiz campaign
---