WithQuiz lost to Stockport League
Stockport retain the trophy in style

Question-setter and QM Mike watched the drubbing unfold
It's possible one or two of the questions fell nicely for the Stockport team (Mike, Barrie, Haydn, Alice, Roddy & George) - e.g. Alice picking the Blockbuster question 'ATLA' - or rabid Blue Mike Wagstaffe kicking proceedings off by selecting 'TSI' - but when the margin of victory/defeat was 27 points it's hard to argue anything but that Stockport were much the better team on the night.
Apart from Round 1 after which the scores were level at 19 all, every other round went to the team from over the water - in one case (the Blockbuster Round) by a massive 10 points.
At the close the WithQuiz 6 (Kieran, Tony, Damian, Bernard, Ivor & Greg) were just glad to quaff the loser's pints and ponder on the coming season. As you can see above Roddy (this time exercising his Smart Alex allegiances) was awarded the WIST Cup by a genial Kieran who, as captain of last season's WithQuiz league champions, had skippered the WithQuiz outfit.
Well done Stockport! and perhaps we will regain our pride a little when it comes to the Champions Cup and Lowly Grail matches in November.
---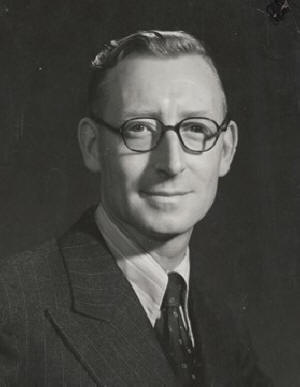 The Post Office's WW2 superhero
(R4/Q10)
---