Charabancs lost to Electric Pigs
The Pigs notch up their first victory of the season

... while Damian waits for his
Well, we lost the toss, were forced to go second and it was all downhill (well mostly) from that point on. As usual we were able to answer our opponent's questions but not our own. Despite managing to go ahead in 3 of the rounds (including the last) we could never quite make up the 4-point gap that opened up in R1 conceding another two during the rest of the quiz to make the final margin 6 points.
So, it looks as if the new season is going to be very much like the last with us struggling to notch up a win against superior opponents. Déjà vu should probably be our motto these days.
---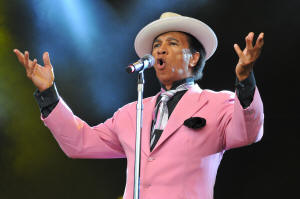 An August Kid
(R5/Q2)
---
I'm intrigued to learn that the Pigs and the Bards will be playing their deferred match from last week using our questions - but have apparently made a solemn vow not to peek at them on the website. Maybe they should peek anyway and let it become a 'who remembers the answers best' contest in which they notch up the highest scores of the season between them? Just a thought.
On the plus side, Graham turned up unannounced from his Canadian excursion (despite assuring me he wouldn't be back until the end of October - not sure if the 11th of a month counts as being at the end) and Jane graciously conceded her place in the team choosing to spectate. Historyman Ivor sat in the QM's chair and fired his questions at us with that mixture of enthusiasm and cheeky charm that we have come to expect from him. Also spectating was John's newly retired friend, Bill, whom we are hoping will become a welcome addition to our depleted squad. On the scoring side, we all managed at least one two with Bernard and Graham, our star performers, notching up 4 and 3 respectively.
---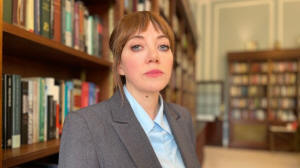 Cunk's Bunk
(R7/Q6)
---
Opsimaths lost to Prodigals
The Prods march on - though only just

Mike reports on a cosy evening in the Club back lounge
The first Club derby of the season ended with each team having won three rounds and drawn two. Trouble was the rounds the Opsis lost were more decisively lost than those lost by the Prods. A narrow margin of victory for the Prods was the outcome but a general feeling of a good quiz match well played.
The Orkney Dark trophy awarded on such occasions was paraded for all to see but Anne-Marie was clear that no-one should touch it. The murky liquid which has been inside the bottle since 1993 when John Jackson, Richard Seed (both former Prods) and myself brought it back as the spoils from a short break in the Northern Isles looks to be, if not explosive, then certainly poisonous. I wonder if in some fantasy of the future a non-Albert Club quiz captain visualises a massive Orkney Dark explosion wiping out the contenders from West Didsbury's finest club leaving the path open for others to succeed.
Meanwhile back on earth a very affable evening was fought out by Anne-Marie, Jimmy, Michael and Richard on the Prod side and Nick, Howell, Hilary and me on the Opsi side. Brian was, as ever, a scrupulously fair QM.
The big swing rounds were Rounds 4 and 5 when the cereal cinema-goers who are the Prodigals wiped the floor with the Egyptology, Wales and Scotland experts that are the Opsimaths. Indeed I think the film directors round went 7-1 to Anne-Marie's crew and from then on there was no recovery for Howell and his mob. Had Brian been playing, with me QMing, then I suspect the result would have been different; Brian is a whizz at cinema questions.
Post-quiz there was a fair amount of time to natter and, of course, politics was to the fore. It does seem that in answer to last week's question posed by Michael ("Has anyone ever met a Tory?") Richard, Hilary and myself come from backgrounds where Tories abounded - but in those days they were predominantly so-called 'one-nation Tories' whereas now the only Tories on display are those that are intent on dividing the nation with their endless culture wars. By the way, that prompts me to give a shout-out for the excellent 'Shortest serving Deputy Prime Minister' question (R1/Q4). Nice one History Men!
One feature that I'm really pleased to report about the Opsimaths this year is that in our squad of 7 players we now have 3 women (Hilary, Emma and Charlotte). Indeed last week when we played the History Men (???) with Vanessa and Ann there were as many women playing as men. Progress! Excellent!
---