Albert lost to Prodigals
The Prodigals return to their winning ways after last week's blip

QM 'Salt & Vinegar' O'Brien checks out the crisp market
A curious throwback to the quizzes of long ago before all those 'Fancy Dan' run-ons and themes became the fashion. It provided relatively little scope for conferring and The Prodigals won because they knew more than we did. It moved at a cracking pace and as QM I worked through the first four rounds in 35 minutes. The reference to divine forgiveness wasn't likely to find favour with The Albert; forgiving each other simply isn't the way we roll.
One issue which merits further investigation is the potato crisps marketed in our new home at The Sun. It is claimed on the packet that they are produced from the potato cultivars known as Lady Clare, Saturna, Hermies and Lady Rosetta. Is this a wind up? Nobody present had heard of these. If genuine I sense the possibility of a hidden theme based on obscure potato varieties.
---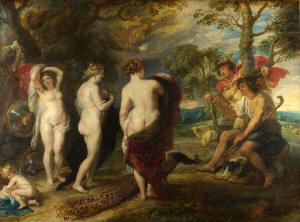 Early edition of C4's Naked Attraction
(R1/Q5)
---
Opsimaths beat Charabancs
The Opsimaths edge a close run match to stay well in contention for the title

Mike watches the victory unfold
Another nail-bitingly close win for the (almost) table-toppers. Nothing was guaranteed this week with the Charas fresh from an outstanding win over the Prodigals last Wednesday and the Opsimaths hobbled by last minute personnel changes (Emma was unwell and Brian who had been slowing up all day - well at least since lunchtime - swapped places with me and became QM). So it was Howell, Nick, Charlotte and myself against Damian, Bernard, Graham and John.
We were lucky once again to nick a win with the Charas steadily advancing on us after they started with a poor Round 1. By Round 6 they were actually ahead but thanks to Charlotte's mastery of Britpop and Nick's all round coverage of everything else we sneaked it.
A happy evening then in the Club's back lounge uninterrupted (mostly) by any whoops of joy from the Reds watching the telly in the front lounge. Bard John (who also happens to be a Red and an Albert Club member) was watching the match and looking increasingly glum. Cheer up, John! It was an excellent paper enjoyed by all.
---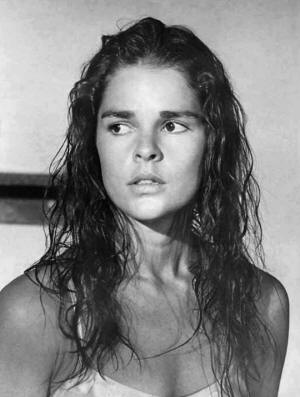 Mrs McQueen
(R2/Q1)
---
Ethel Rodin beat Electric Pigs
Ethel stay top after beating the Pigs down in Ladybarn

James still there after 15 years looks back - and forward
The Pigs took an early lead which then switched to and fro. Only in Round 7 was there more than a point's difference between the teams.
Michael thought that the first round was for people slightly older than him and had a moment of 'Why am I here?' self-doubt, but things came good in the end.
The injection of new blood into our league has to be encouraged. That was me once, sliding into a seat vacated by my father-in-law's occasional visits to Spain, and then refusing to leave that seat for, errm, 15 years. Do we improve with age or do the questions just catch up with our generation?
That question might have been partially answered by Ethel's (largely) well-received quiz last week.
---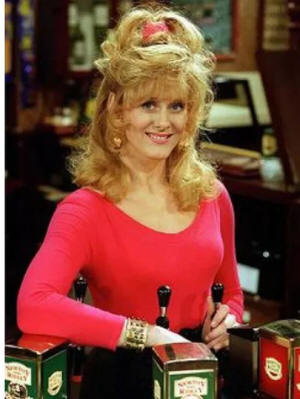 Happily connecting Lancashire & Yorkshire
(R8/Q1)
---